Afghanistan: Pentagon says no decision yet on number of troops to fight Taliban
NEWYou can now listen to Fox News articles!
The Pentagon has not made a final decision about how many troops will be sent to Afghanistan to try and break the stalemate in that country's 16-year-long war, two senior defense officials told Fox News Thursday.
The officials said that Defense Secretary Jim Mattis told Congress on multiple occasions this week that a new strategy would not be delivered until mid-July. Their statements contradict an Associated Press report that claimed almost 4,000 additional U.S. troops would go to Afghanistan and an announcement could come as soon as next week.
For the past two months, the Pentagon has been considering sending between 3,000 and 5,000 U.S. troops to help train and advise Afghan forces.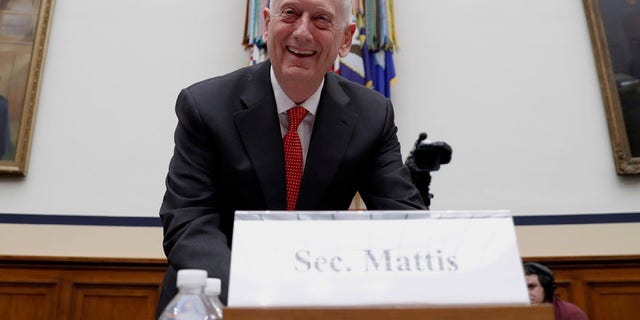 This week, President Trump gave Mattis the authority to decide how many troops he needed in Afghanistan. In April, the president granted Mattis similar authority to decide how many U.S. forces were needed to fight ISIS in Syria and Iraq.
Over the course of four separate appearances before lawmakers this week, Mattis said he wanted U.S. troops to operate alongside the Afghan Army and help them by calling in airstrikes in the hope of making an impact on the battlefield against the Taliban. Currently, the military operates in more of a planning role alongside Afghan forces.
Earlier this week, Mattis told a Senate panel the Obama administration's decision to cut the number of troops in Afghanistan and put restrictions on air power was "misguided."
"When we reduced our forces there, I believe in, what was probably in hindsight a misguided application of our forces, we restricted them from using our air support with some idea that we would wean them off the need of it," Mattis said to the Senate Appropriations defense subcommittee.
The number of American airstrikes in Afghanistan have increased significantly under President Trump. April saw more bombs dropped there than in any month since 2012, according to the Air Force.
In February, the top U.S. commander in Afghanistan, Gen. John W. Nicholson, said he needed a "few thousand" additional troops from the United States and NATO.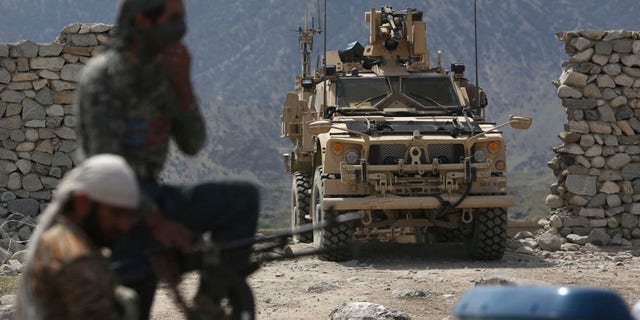 Since then, the Pentagon has been planning for an increase and taking recommendations to the White House. The Chairman of the Joint Chiefs of Staff, Gen. Joseph F. Dunford, Jr. told Congress this week that President Trump has seen some of the early plans. Officials tell Fox News that there have been a number of National Security Council meetings at the White House as different options are discussed, according to officials.
Earlier this week, Senate Armed Services Committee Chairman Sen. John McCain, R-Ariz., chided Mattis and Dunford for not having a strategy in Afghanistan.
Mattis responded by admitting that the U.S. "isn't winning," making him the latest senior U.S. military leader to describe the war against Islamic extremists in Afghanistan as a stalemate.
Today there are 8,400 American troops on the ground in Afghanistan, down from a high of 100,000 ground forces in August 2010. Shortly before leaving office, President Barack Obama ordered 1,500 troops withdrawn from the country after scrapping plans for a near-total withdrawal that was supposed to take place by the end of 2016.
Last weekend, three U.S. Army soldiers were shot and killed by Afghan soldiers in a reminder of the danger facing Americans there.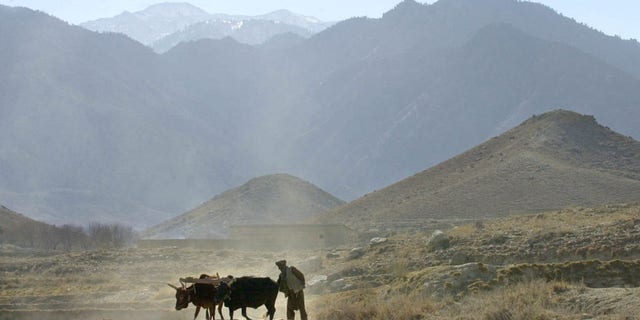 Today, the U.S. military estimates that the Afghan government only controls roughly 60 percent of the country. The Taliban is the most prominent insurgent group, but they are not the only concern. ISIS-affiliated fighters have taken hold of portions of eastern Afghanistan.
On Thursday, ISIS claimed to have captured Tora Bora, a mountain hideout in Afghanistan once used by Usama bin Laden, but the Taliban dismissed the claim, saying they were still in control of the cave complex.
The Associated Press contributed to this report.