Advocacy group Engage Cuba hopes to end embargo, one state at a time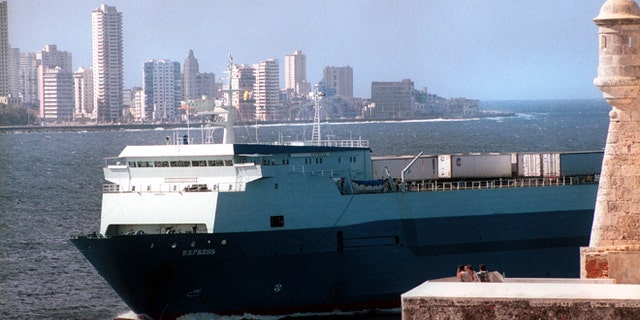 NEWYou can now listen to Fox News articles!
If the U.S. embargo on Cuba is lifted in the near future, one of the reasons why is starting to take shape right now in places that at first blush seem unlikely stakeholders in what happens between the two nations – Ohio, Tennessee, Louisiana and Minnesota.
And it will be thanks to an ambitious advocacy group that isn't even a year old.
Coalitions to push for an end to trade and travel restrictions with Cuba have formed in those states thanks to an effort by Engage Cuba – a D.C.-based advocacy group that includes political operatives from both sides of the aisle, business leaders, industry groups and corporations like Choice Hotels, Comcast and P&G – to build a movement across the country for congressional action on ending the trade and travel ban.
The idea, its directors say, is to make the U.S.-Cuba embargo an issue that is a general American interest, concerning a cross-section of the country, and less exclusive to Florida's Cuban exiles.
"Ultimately, it's about building a consensus, a movement, from the heartland," Lee Ann Evans, senior policy advisor at Engage Cuba, told Fox News Latino. "Even ... [people who] disagree with anything Obama does are still for lifting the embargo."
Engage Cuba's president, James Williams said, "We know from every poll recently, that support for this is really large – across party lines, across every age group. We feel like what we're doing is not creating, but harnessing, the support and excitement that's already there for ending the embargo."
More than a year after Presidents Barack Obama and Raúl Castro announced plans to restore diplomatic relations between Cuba and the United States, many lawmakers in Congress remain reluctant to revisit the issue of the embargo.
Opponents of lifting it say that paving the way for more commerce will only pour more money into the Cuban government, which needs new sources of revenue especially since its benefactor, Venezuela, began struggling economically. Ordinary Cubans, they argue, do not benefit from the infusion of capital.
But many business groups in the U.S., particularly people in the agricultural sector, want the embargo to end, and they're eager to export products to Cuba.
Many Americans also want to travel to the long-forbidden island, a favorite vacation place before the 1959 Communist revolution.
Pres. Obama argues that more than 50 years of shutting Cuba out has done little to bring democratic reforms to the island, and that it's time to try a different – not to mention more profitable – approach.
Minnesota has agricultural, biomedical and energy industries that would be poised to do business with Cuba, say proponents, who include Democratic Sen. Amy Klobuchar and Republi Rep. Tom Emmer, both of that state. The lawmakers were part of a congressional delegation that recently accompanied Obama on his historic visit to Cuba.
"This is how we're really going to get this done – making the case, state by state, [congressional] district by district," Williams told FNL. "In every state, we're looking under the rock, finding people who care about this for various reasons."
Williams traveled to Cuba with the chief executive of Stonegate Bank – which now offers customers a debit card they can use in Cuba – to witness Obama's visit.
"We're just giving the people a platform for that to be known," Williams said.
In a statement announcing the creation of the Engage Cuba-organized Minnesota coalition, Emmer said: "In Minnesota alone, exports to Cuba could double if the embargo were lifted."
Emmer added, "This coalition is built upon a foundation across our political spectrum, academia, human rights advocates, farmers, manufacturers and business leaders."
The organization says that Cuba has invested hundreds of millions of dollars in such things as wind farms, and resources from the United States could help them expand their energy sector.
Louisiana launched its Cuba council in February, and Joe Accardo, executive director of Ports Association of Louisiana, said in a statement that trade with Cuba would benefit the state's ports and farms.
After the first four states, Engage Cuba plans to branch out its efforts to Georgia, Arkansas, Texas and Nevada.
Many critics say Cuba isn't ready to accommodate a significant expansion in international commerce, and it doesn't have the capital to make investments in new large-scale projects. Cuba already imports food, from Europe, Brazil and Argentina, and the United States could replace those places if restrictions were lifted.