'Adult Baby' Claims Disability Checks Will Continue Despite Coburn Complaint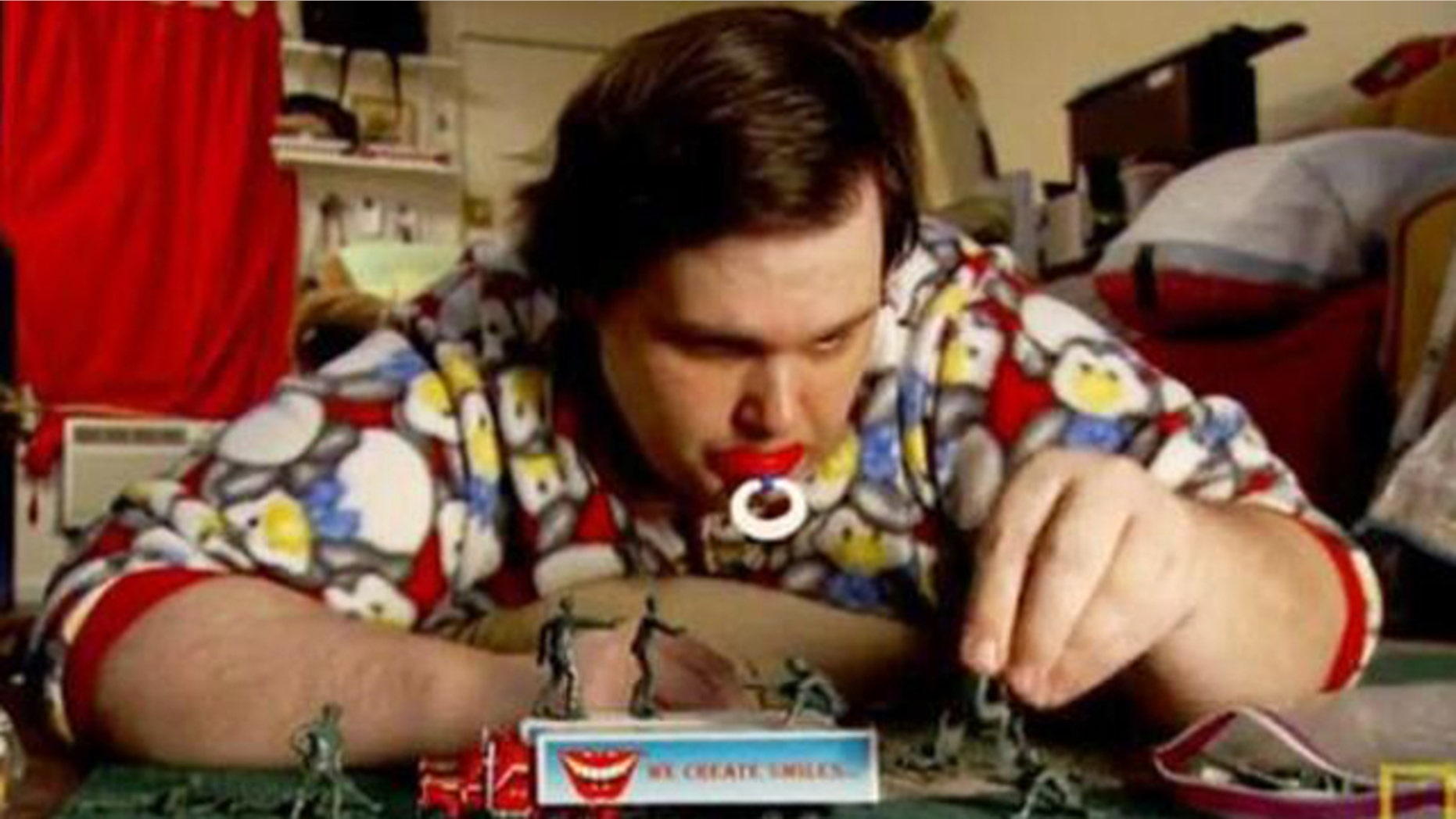 Talk about the nanny state.
A man living as an "adult baby" in California claims the federal government will allow him to continue collecting Social Security disability checks, after investigators apparently closed the probe into his case requested by Sen. Tom Coburn.
Stanley Thornton drew the outrage of Coburn, an Oklahoma Republican, after he was featured on the National Geographic Channel show "Taboo" earlier this year. Coburn asked for an investigation from the Social Security Administration, questioning why he was allowed to receive federal benefits -- all the while living part of his life as a baby, sleeping in a crib and drinking from a bottle.
But Thornton, in a lengthy essay on his website, said the Social Security Administration and other agencies have cleared him - and he excoriated Coburn for his involvement.
"Personally I think Coburn just doesn't like the fact that I role play as a baby and so he wants to see me punished," he wrote.
Thornton posted on his site what he claimed to be an August letter from the Social Security Administration.
"We recently reviewed the evidence in your Social Security disability claim and find that your disability is continuing," the letter said. The letter said the government would be reviewing his case "from time to time" to see if he's still eligible.
Thornton, in an email to FoxNews.com, again said he's been cleared of wrongdoing, and criticized Coburn for making the probe a public matter.
"How much more do you think it costs to conduct a 3 agency investigation," he wrote. "I don't have a problem with Coburn wanting me to be investigated. My issue was how we went about it."
Thornton was receiving about $860 per month in disability payments, according to The Washington Times. He was living with a woman who acted as his caretaker and was also receiving disability checks until she died earlier this year. Thornton claimed that his disability benefits were based not on his lifestyle as an adult baby, but on a range of conditions -- from post-traumatic stress disorder to ADHD to spinal problems to depression. "All my illnesses have had extensive testing," he wrote on his site.
Coburn spokesman John Hart said it appears the individual has been cleared by the Social Security Administration, but that Coburn continues to pursue "not only this case but thousands of other cases of potential disability fraud."
"There exists in America today a disability industrial complex that allows judges, physicians and non-disabled Americans to exploit the good intentions of politicians for their own personal financial gain," he said in an email to FoxNews.com.
Though Thornton complained on his site that Coburn "couldn't even so much as say sorry for all the trouble he caused," Hart said the apology should come from Congress for poor oversight of the program.
"Dr. Coburn believes Congress should apologize to the American people for failing to provide adequate oversight over our disability programs. This case highlights the need for comprehensive reform in order better define who is eligible to receive disability benefits. We need to hold accountable not only adult babies but the politicians and bureaucrats who coddle them," he said.