Adam Smith: Trump's nuclear strategy should not be based on a 'bigger and more powerful' button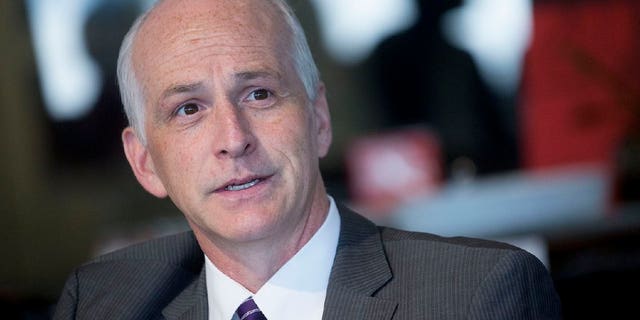 NEWYou can now listen to Fox News articles!
The top Democrat on the House Armed Services Committee said Wednesday that the Trump administration would be wrong to base its new nuclear weapons strategy on the president's recent Twitter boast of having a "bigger and more powerful" nuclear launch button.
Rep. Adam Smith, D-Wash., said a move by the administration to expand the nuclear arsenal would feed an international arms race, increase the possibility of nuclear war, and add unknown cost to the "completely unrealistic" $1.2 trillion price tag for modernizing existing weapons.
The administration's Nuclear Posture Review is expected to be released next week. A recently leaked draft pointed to a larger arsenal with investments in new capabilities such as low-yield "tactical" nuclear missiles.
"A nuclear posture that implements the president's view that his nuclear button is 'bigger and more powerful' is short-sighted and ill-advised," Smith said in a statement. "This review is a missed opportunity to introduce realism into our nuclear weapons planning, enhance our security, and reassure our allies."
Read more at WashingtonExaminer.com