Accused White House intruder faces a new weapons charge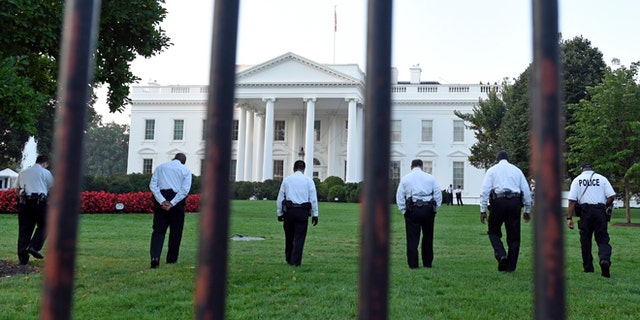 WASHINGTON – The man accused of jumping a White House fence and running into the presidential mansion while carrying a knife now faces a new weapons charge.
A federal grand jury on Thursday returned the charge of possession of illegal ammunition magazines against Omar Gonzalez in an updated indictment. Gun magazines that hold more than 10 rounds were recovered from Gonzalez's car after his Sept. 19 arrest. Such magazines are illegal under District of Columbia law.
The new indictment also includes two federal counts that Gonzalez allegedly assaulted, resisted or impeded two U.S. Secret Service officers who apprehended him.
Following Gonzalez's arrest, investigators recovered more than 800 rounds of ammunition, a machete and two hatchets in his car. The original indictment said there were eight types of ammunition, including 12-gauge shotgun shells and .45-caliber rounds.
The earlier three-count indictment accuses Gonzalez of unlawfully entering a restricted building while carrying a deadly weapon, a federal charge. He also was indicted on two other violations of District of Columbia law: carrying a dangerous weapon outside a home or business and unlawful possession of ammunition.
The case is the latest in an embarrassing string of Secret Service security failures that led to the resignation of Secret Service director Julia Pierson.