Abedin emails show aide fretting over whether Clinton's hotels were fancy enough
Hillary Clinton had a lot on her plate as secretary of state: the Arab Spring, the ill-fated Russian 'reset' and Iran's nuclear ambitions, to name a few.
But newly released emails show hotel caliber was another recurring concern.
The emails, obtained by conservative watchdog group Judicial Watch, show Clinton aide Huma Abedin paying very close attention to whether accommodations for the then-secretary of state were up to snuff.
Abedin sent one email on Nov. 14, 2011 to Clinton, asking about hotel arrangements, apparently relating to an upcoming trip to Asia.
"Do you want to stay with potus?" Abedin wrote. "He's at the horrible Sheraton. We had previously talked about staying elsewhere. Best hotel is peninsula. Presidential is gone and so is second largest but they have some suites left so I want to sign the contract if you are open to that."
Clinton, labeled "H," responded: "I think it would be hard not to be in same hotel as POTUS so try to get the best option there."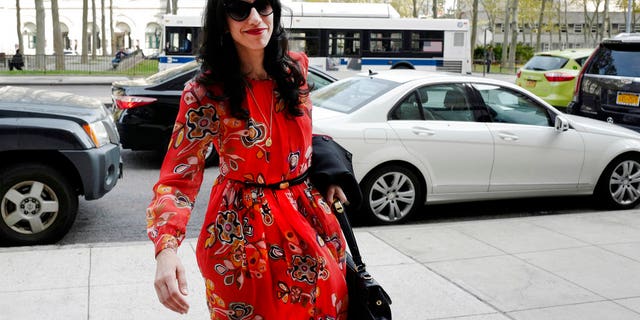 Another email from Abedin to Clinton sent later that month discussed concerns with hotel room size again.
"Reminder you are at the second tier hotel cause the nice hotel owner was problematic," Abedin wrote to Clinton about their trip to Burma, adding that they planned to do a brief. "[T]here's a little space in your suite and also a room nearby to accommodate more people."
The emails offer a glimpse into Clinton's penchant for luxury accommodations.
FAVOR FACTORY? HUMA EMAILS REVEAL CLINTON ALLIES SEEKING JOBS, MEETINGS
On election night 2016, Clinton stayed on the top floor of The Peninsula Hotel, a five-star hotel just a block from Trump Tower—though the presumed victory party would be at the Javits Center, located across town in the Hell's Kitchen section of Manhattan. The Clintons had their own suite, and they reportedly rented out the rest of the floor for staff workspaces and aides, including private bedrooms for then-campaign chairman John Podesta and Abedin, according to an account in the book "Shattered," written by journalists Jonathan Allen and Amie Parnes.
The rest of the emails obtained and published by Judicial Watch appear to show Clinton allies seeking favors from those in her State Department as well as the discussion of sensitive information.
But former Clinton spokesman Brian Fallon told Fox News that the emails don't matter at this stage.
"Hillary Clinton is not in government anymore or a candidate for office," Fallon told Fox News.