A cent-cible conclusion: Florida mayor can pay $4K ethics fine in pennies and nickels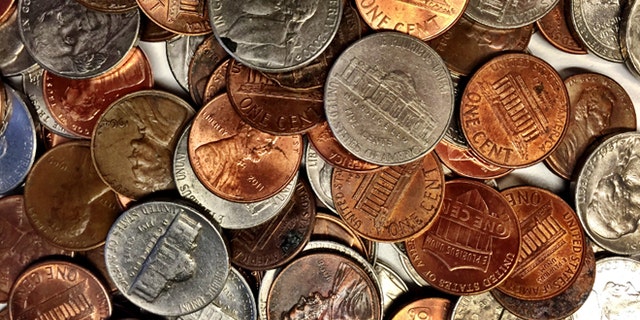 Now that's a heavy fine!
After initially rejecting the proposal, the Miami-Dade Commission on Ethics and Public Trust finally accepted a $4,000 fine that a South Florida mayor paid in nickels and pennies. But the commission had one caveat: he had to count and sort the coins himself.
Hialeah Mayor Carlos Hernandez coughed up $4,000 in nickels and pennies to pay a fine to the county's ethics commission after he was found to have publicly lied about the shady business dealings he had with a jailed jeweler.
"We met our promise to pay, just like we tried to do from the beginning," Hernandez told El Nuevo Herald. "I hope this puts an end to this political circus that they started."
Hernandez made headlines last November when he brought 28 buckets of coins (along with several television crews) to the commission to pay his fine even though he knew they only accepted checks. The move sparked the ire of Ethic Commission Director Joseph Centorino, who rejected Hernandez's attempt to pay with the coins and doubled his fine after the commission ruled that the lawmaker intentionally broke its regulations.
In the end, Centorino and the commission decided to accept Hernandez's coins. So on Wednesday, Hernandez dropped off 140 boxes of pennies, totaling $3,500, and five boxes of nickels totaling $500, at the bank to be deposited in the commission's account.
"In the end, the Mayor acknowledged that he was liable for the fines imposed on him for his untruthful behavior and he paid them in full," Centorino's statement said. "The Ethics Commission refused to accept his bucket of coins, and, in the end Mr. Hernandez was forced to count his own pennies. The case is closed. The Ethics Commission did its job."
Hernandez's problems with the commission stem from his dealing with scurrilous jewelry salesman Luis Felipe "Felipito" Perez, who was jailed for his involvement in a pyramid scheme that defrauded $40 million from scores of people.
Perez banked around $40 million from various people in the scheme that promised 36 percent return in annual interest. The commission ruled last summer that Hernandez lied to citizens – both in Spanish and English – about interest he received from Perez from an $180,000 loan.
He was fined $3,000 plus $1,000 for the costs of the investigation. While Hernandez asserted in 2010, when the case became public, that Perez had paid him only part of the capital he had invested, he later testified that he had actually received more than $100,000 in interest payments from Perez.