$1.5 Billion Request for Flu-Fighting Money Aimed at Long-Term Needs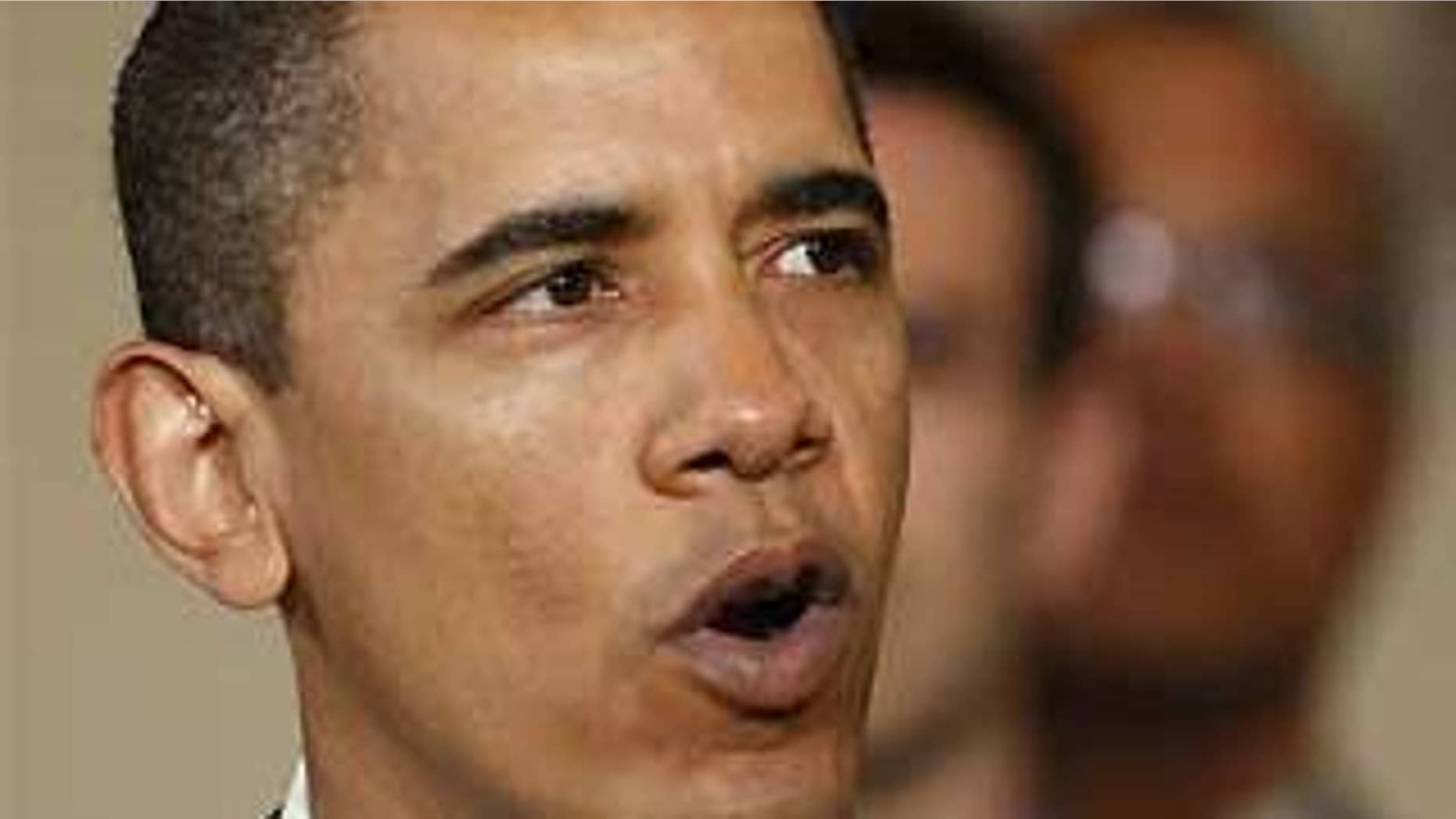 The Obama administration's request for $1.5 billion to fight swine flu is more of a backup plan than a fast-track infusion to shield the United States from a global pandemic, say Democratic congressional aides who are familiar with the request.
The letter sent by President Obama to House Speaker Nancy Pelosi on Tuesday is being considered as part of this year's war funding supplemental. One senior Democratic aide said that's not expected to clear Congress until early June -- though the request could clear the House Appropriations Committee as early as next week.
The aide said the government has plenty of money on hand to deal with the outbreak, and the $1.5 billion request is meant to address more long-term needs.
Obama wrote in the letter to Pelosi that he was making the request "out of an abundance of caution.".
The administration is steering clear of defining exactly what the money will be used for if approved, with Obama calling for "maximum flexibility" in dispensing the money.
"Among the uses of these funds could be: supplementing anti-viral stockpiles; developing a vaccine; supporting the monitoring, diagnostic and public health response capabilities; and assisting international efforts to stem this outbreak," the president wrote.
The administration would not provide details behind those guidelines.
The federal government has enough money now to deal with the outbreak, said one aide to Sen. Tom Harkin, D-Iowa. But it could need more down the road, particularly if conditions worsen.
"This outbreak reminds us that things can change very rapidly -- we need to be prepared," the aide said.
Some Democratic lawmakers also were calling for an additional infusion of funding to restore money for flu preparedness that was stripped from the $787 billion stimulus bill in February.
David Obey, D-Wis., chairman of the House Appropriations Committee, and Harkin, chairman of a Senate appropriations subcommittee, were among them.
The $1.5 billion would more than make up for the $870 million slashed from the stimulus, the Harkin aide said.
Republicans defend their move to block flu preparedness funding in the stimulus package, saying that it was not a job creation fund. Some Democrats accused them of thwarting the nation's attempt to safeguard itself from the kind of outbreak that is now spreading around the world.
Sen. Susan Collins, R-Maine, one of the lawmakers targeted for stripping funding for fighting the flu, said such funding was "very worthwhile" but did not belong in a stimulus bill.
She disputed the suggestion that lawmakers who stripped the funding hurt the country's ability to battle swine flu. "There is no evidence that federal efforts to address the swine flu outbreak have been hampered by a lack of funds," she said in a statement.
Obama gave a similar read during his prime-time press conference Wednesday night marking his first 100 days in office.
He complimented Congress for its work responding to avian flu in 2005 and ensuring that the country "beefed up our infrastructure" and stockpiles of antiviral drugs like Tamiflu. He even complimented the Bush administration.
"I think the Bush administration did a good job of creating the infrastructure so that we can respond. For example, we've got 50 million courses of anti-viral drugs in the event that they're needed," he said.
But Obama indicated during his address Monday to the National Academy of Sciences earlier this week that he's less confident about the country's long-term ability to handle such crises. He  pledged then to devote more than 3 percent of GDP to scientific research and development.
"Our capacity to deal with a public health challenge of this sort rests heavily on the work of our scientific and medical community," he said. "And this is one more example of why we can't allow our nation to fall behind. Unfortunately, that's exactly what's happened."