What you don't know about Africa (but ought to)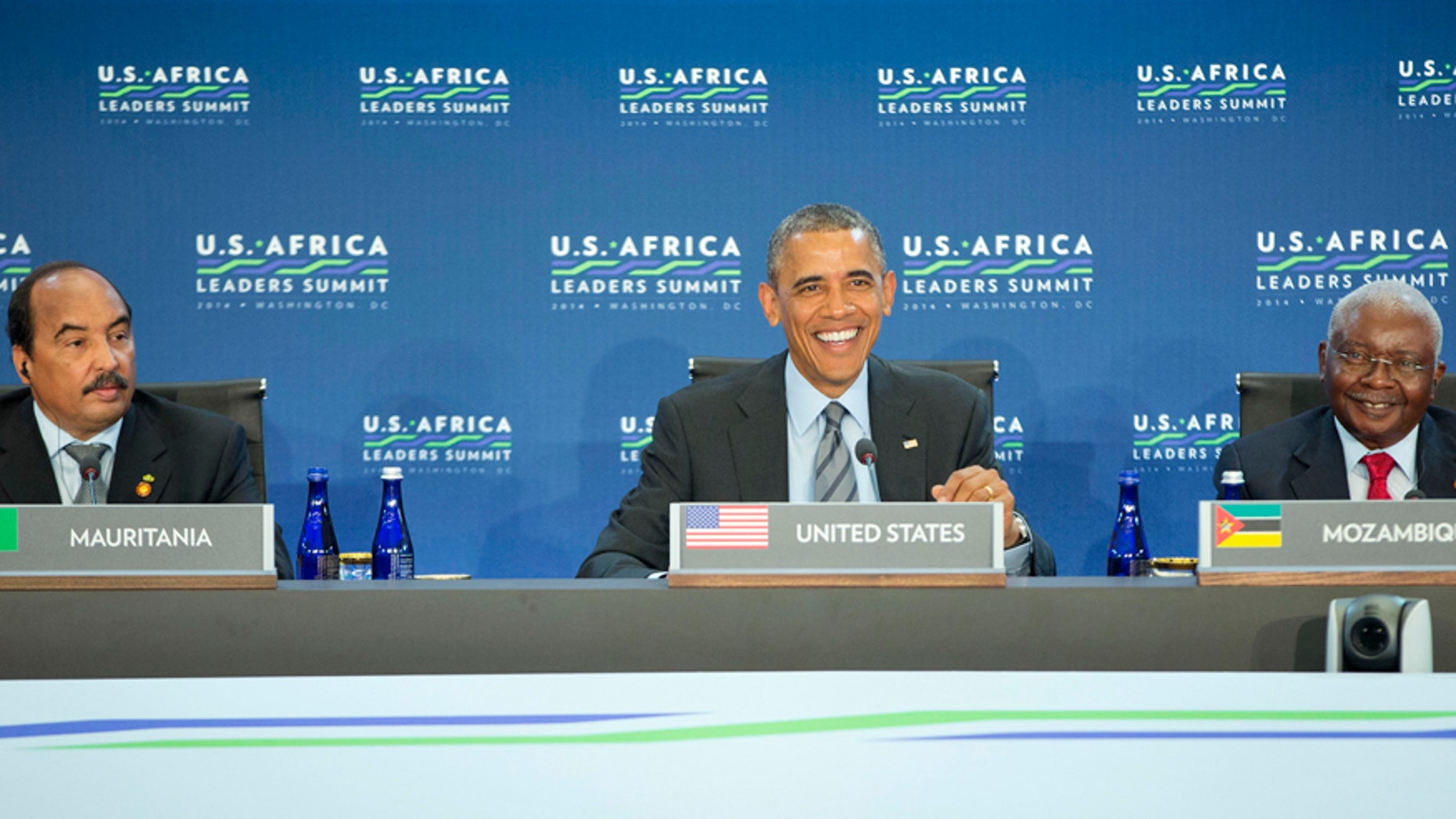 War, poverty, terrorism, disease…
On the face of it, this week appears to have been a disastrous time for Washington to have hosted the first U.S.-Africa Leaders Summit. Some 50 African heads of state were invited to the gathering (minus the despots of Sudan and Zimbabwe), but the presidents of Liberia and Sierra Leone had to cancel due to the horrific Ebola outbreak in West Africa that has claimed more than 700 lives.
In North Africa last month the U.S. evacuated its Libya embassy as the country descended into more chaos, and in northern Nigeria, Boko Haram, the radical Islamist terrorist group, have still not brought back "our girls" – some 300 young Nigerian women kidnapped in April and never seen since. Typical Africa, you might say.
[pullquote]
But there's something you may not know: Africa is booming.
Unreported by much of our media, the continent is experiencing economic growth unparalleled in its history. Six of the 10 fastest growing economies in the world are in Africa, and the continent has averaged GDP of 5.5 percent over the past decade, expected to exceed 6% for the next ten. True, it's from a low base, but such growth is the envy of the United States still struggling to emerge from the Great Recession.
Contrary to perceptions, Africa is experiencing a peace and democracy dividend. Outside the White House this week, dissidents from Gambia and the (not so) Democratic Republic of Congo protested the presence of repressive leaders, but if such a summit were to have been held in 1990 you would not have been able to move for demonstrations. Back then only three out of 53 African countries were democratic.  oday, 25 out of 54 are -- in some form.
In 2012 more than 20 African nations held elections, several even broadcasting live, televised presidential debates. In 1990 this would have seemed absurd – and not only because democracy was anathema at the time.  Back then, the idea that millions of Africans could sit around watching a live TV feed would have been laughable.  Who had a TV or satellite dish then?
So what's driving this boom?
Partly technology. Technology is having an impact in Africa that is almost inconceivable for developed nations to grasp. There are 650 million mobile phone subscribers in Africa today, meaning that three out of every four Africans has one. In Africa, the mobile phone is a flashlight, a computer – and a bank.
In 2007 the Kenyan mobile network company Safaricom created M-Pesa (M for mobile; Pesa, Swahili for money) a mobile banking system whereby subscribers (and they have more than 12 million of them) can transfer, deposit and receive money via text message. Technology is allowing Africans who never got to the stage of the landline telephone, to leapfrog into the 21st century. Rwanda, Kenya, Ghana and South Africa are leading tech innovators, and have designated tech hubs that some are calling Silicon Savannahs.
Another reason: demographics. Africa has the world's youngest population: 800,000 out of its 1billion population are under the age of 35. This is where China was when its boom years began. But unlike China, Africa's population will continue to grow, making it an attractive and more secure bet for investors. You want to build a factory? You want to build it where there are going to be people to work in it.
As a result, a new middle class is emerging. This is a huge new market for global investors. China's annual trade with Africa is about $200 billion, twice the volume of U.S., but American business is finally taking note.
General Electric and Proctor & Gamble are in Africa. Walmart, through its South African arm Massmart, is opening new stores across sub-Saharan Africa targeting countries such as Nigeria and Angola -- the latter a war-torn hell hole only 20 years ago.
Renowned U.S. banker and former Barclays executive Bob Diamond Jr., recently co-founded Atlas-Mara, a company focused on investing in African financial institutions. They purchased their first African bank in March. Meanwhile, the founder of British budget airline easyJet has founded an African version: Fastjet.  In short: once it was considered a risk for a corporation to invest in Africa; now it's a risk not to.
Of course Africa has untold problems and they're not going to be fixed overnight. But the next time you read about an atrocity or disaster on the "Dark Continent" consider this other story.