What Was It Reid Said That Was So Offensive?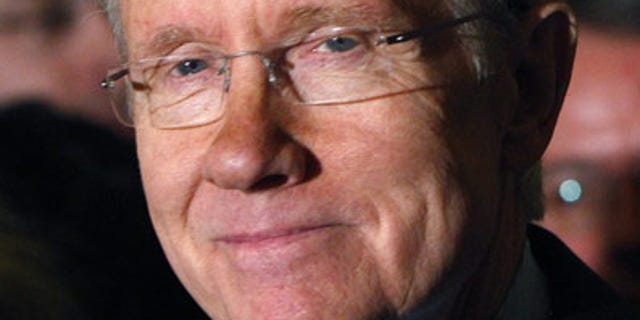 NEWYou can now listen to Fox News articles!
As if Senate Majority Leader Harry Reid didn't have enough on his plate—trying to find sufficient cash to buy the 60 votes necessary for his health-care reform package—he's now found himself at the center of a race controversy.
In their new book, "Game Change," journalists Mark Halperin and John Heilemann expose remarks Mr. Reid made in an interview about Barack Obama during the presidential campaign. Mr. Reid is quoted as saying that he believed the nation was ready to elect a "light-skinned" black man "with no Negro dialect, unless he wanted to have one."
Confronted with this quote, Mr. Reid apologized on Saturday: "I deeply regret using such a poor choice of words. I sincerely apologize for offending any and all Americans, especially African-Americans, for my improper comments."
What followed this public apology was all too predictable. Mr. Reid personally called President Obama and a handful of presumed leaders of the so-called African-American community—Julian Bond, Al Sharpton and Jesse Jackson among them—to beg forgiveness for his racial sin.
To no one's surprise, all of those to whom apologies were extended responded by accepting Mr. Reid's apology and saying that the nation had more important issues to deal with, such as health care and national security.
As I have observed coverage of this incident by the media and captains of the African-American community, I cannot help but be reminded of former Senate Majority Leader Trent Lott, who made remarks praising Strom Thurmond in 2002. Mr. Lott said of the segregationist: "When Strom Thurmond ran for president, we [Mississippians] voted for him. We're proud of it. And if the rest of the country had followed our lead, we wouldn't have had all these problems over all these years either."
When Mr. Lott's controversy erupted, he apologized repeatedly and sincerely to one and all—even groveling on Black Entertainment Network—all to no avail. Black leaders were unforgiving and persisted in demanding that he either resign from his position or be removed. In the end, they got what they wanted.
When Rush Limbaugh wanted to buy into the St. Louis Rams last year, many of the same individuals who instantly accepted Mr. Reid's apology expressed outrage over allegedly racist statements made by Mr. Limbaugh, despite the fact that zero evidence of these statements existed. They demanded that his participation in the bid be rejected. Ultimately, they got what they wanted.
It's certainly true that racial incidents are not all created equal. What one individual finds offensive may not be to another. Thus, the words of Mr. Lott may have been more insensitive to some than the comments of Mr. Reid. Nonetheless, it's hard to avoid the conclusion that the spirit of forgiveness is universal—except when it comes to conservatives.
For my part, I am having a difficult time determining what it was that Mr. Reid said that was so offensive.
Ward Connerly is chairman of the American Civil Rights Coalition and author of "Creating Equal" (Encounter, 2000). To continue reading his column in The Wall Street Journal, click here.