Unsung canine heroes: Dogs that deserve our thanks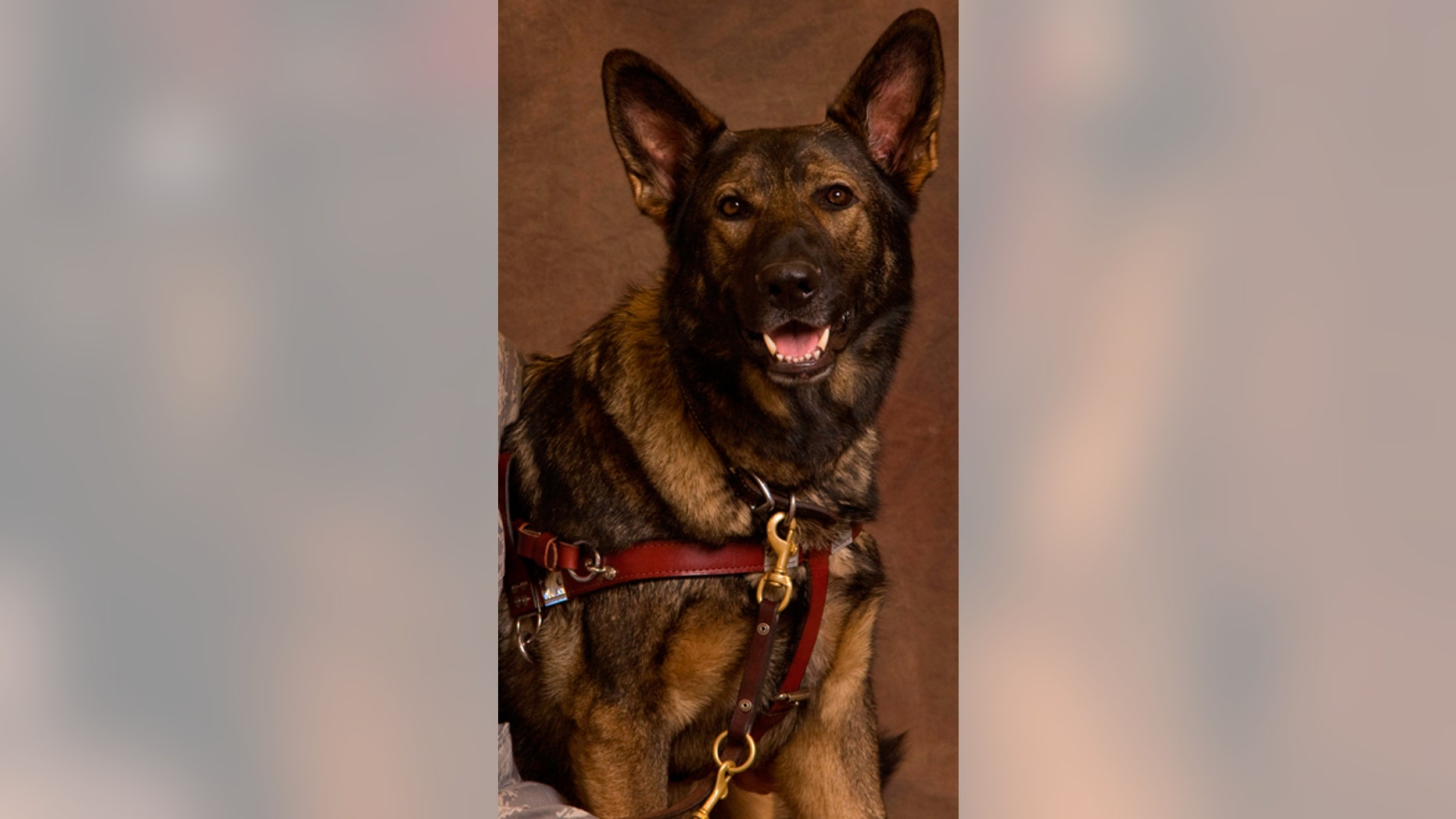 August may bring on thoughts of the dreaded dog days of summer, but we prefer to think of them as the "Hero dog days of summer." And this week, Americans have an entire day (August 26) dedicated to celebrating the hero dogs in our lives with National Dog Day.
It's estimated that 83 million dogs reside in our country, up from 68 million in 2000. Man's best friend has enjoyed a role like no other companion animal as now more homes include a furred, four-legged family member than ever before. For thousands of years, dogs have been man's best friend. They have comforted us, protected us, and given us their unconditional love. It's time we paid tribute to the dogs in our lives.
[pullquote]
For this year's celebration, I've been committed to raising awareness for working dogs. These unsung heroes perform lifesaving services in our hometowns every day – as guide and hearing dogs, law enforcement dogs, therapy dogs, service dogs, arson dogs and military dogs. Here are just a few of the heroic hounds who deserve our thanks:
Arson Dog Kai from San Antonio, Texas is a six-year-old black lab rescued from a shelter who has been involved in more than 200 fire investigations, putting the bad guys in jail for committing arson.
Xena the Warrior Puppy from Johns Creek, Georgia had a one-percent chance of survival when she arrived at a local animal shelter. She changed the life of a little boy with autism whose world was closed off before she arrived. The boy now sings and chats with his hero dog.
Guide Dog Xxon of Bloomfield, Connecticut has given Air Force Sergeant Michael Malarsie the chance to live a normal life after being blinded in a horrific explosion in Kandahar, Afghanistan that killed four of his fellow servicemen.
Law Enforcement Dog Kota of Winchester, Virginia was injured in an eight-foot fall while responding to a burglary in process, but fought on to help his fellow officers finish the call despite severe fractures and injuries.
Military Working Dog Chaney of Waverly, Iowa is an eight-year-old lab who retired from the Marines after multiple tours in Iraq and Afghanistan as an IED detection dog, saving uncounted lives. In his retirement he serves as an inspiration to disabled veterans and children with autism.
Search and Rescue Dog Bretagne of Cypress, Texas started her career deploying to the World Trade Center after 9/11 to search for survivors.
Service Dog JJ Krawczyk of Apex, North Carolina provides lifesaving alerting detection for a little girl named KK who suffers from a rare condition, keeping her safe and allowing her to attend school.
Therapy Dog Susie of High Point, North Carolina suffered unimaginable cruelty, but survived and now advocates for anti-cruelty laws.
These hero dogs of summer join America's previous winners of the American Humane Association Hero Dog Awards, such as Elle the Pit Bull, a therapy dog who also helps children learn to read and breaks down hurtful negative stereotypes about her breed.
Military Working Dog Gabe, who saved uncounted soldiers' lives in the desert sands of Iraq by sniffing out caches of potentially deadly weapons; and Roselle, who bravely and calmly led her owner, Michael Hingson, down 1,463 stairs in the smoldering World Trade Center on that tragic day in September more than a decade ago.
Clearly a dog is man's best friend.
As you reflect on these stories of hero dogs, take another look at your four-legged friend. He's pretty deserving of an entire day in his honor.
So how are you going to celebrate Fido's big day? What dog doesn't like a hike in the woods, a new toy, and an extra bacon treat?
And dog's best friend (that's you) can do even more: Give an adorable pooch a second chance at life by adopting from a local animal shelter.
If you already have a dog, develop a disaster preparedness plan so that your precious pup is protected in times of crisis. Schedule a wellness check-up with your local veterinarian. Donate to rescue groups and shelters so that more dogs can find forever, loving homes.
After all, dogs make us humans better. Given the state of humanity, we could use the help.