Trump is crushed by Cruz: Now what? It's all about the map, the math and the matadors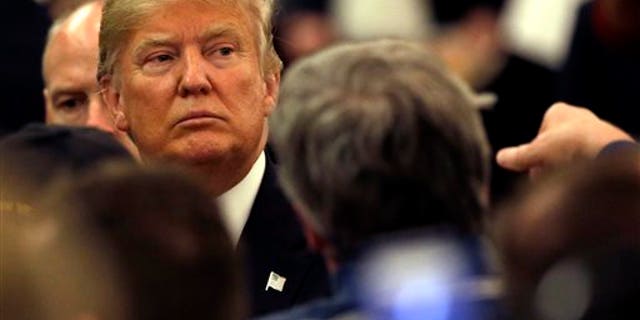 Under the guise of such other bad omens as black cats, broken mirrors and the Chicago Cubs as World Series favorites, we have Donald Trump's failure to win Wisconsin's Republican presidential primary.
Going back to 1968 and the early days of the open primary era, each and every winner of Wisconsin's GOP vote has earned the party's nomination.
Does that record remain spotless in 2016, with Texas Sen. Cruz making good on Tuesday's sweeping victory, or does Trump alter the historical pattern?
With just eight weeks of presidential primaries remaining, here are three ways to view the always entertaining, never endearing Republican race:
The Map. Wisconsin was the 31st state to hold a GOP primary or caucus. It was also the first vote after a two-week break in the action, with the next contest not scheduled until April 19. Let's presume Trump carries that primary – as fortune would have it, in his home of state of New York where The Donald hasn't been below 50 percent in any March or April poll.
After New York, three contests will further define the GOP race: April 26 in Pennsylvania (non-Republican voters had until March 28 to register for the closed primary, so it's a good indication of the Trump campaign's organization); May 3 in Indiana (like Iowa and Wisconsin, another chance for Cruz to take advantage of an electorate with Midwestern sensibilities); June 7 in California (a mother lode of 172 delegates, 159 subdivided in 53 congressional districts).
On paper, the edge goes to Trump since none of the remaining states will hold caucuses (Trump's lost six of nine) and, for the next three weeks, the race will remain in the friendlier Mid-Atlantic region.
What works against Trump? Not enough delegates.
The Math. After Wisconsin, only 804 of the 2,472 Republican delegates are still in play. Translation: Ohio Gov. John Kasich, with less than 150 delegates, can't win on the first ballot; Cruz, who's surpassed the 500-delegate mark, would have to win roughly 90 percent of the remaining delegates to get to a 1,237-vote majority.
That also won't happen.
Though the 42 delegates at stake on Tuesday night aren't quite a 2 percent drop in the bucket, Trump's Wisconsin loss seriously jeopardizes his already-slim chances to get to 1,237.
Here's why.
Two weeks ago, The University of Virginia's Center for Politics calculated a path for Trump to reach 1,239. That required winning 30 delegates from Wisconsin. FiveThirtyEight had Trump finishing just shy of a first-ballot win at 1,203. That scenario had Trump earning 25 Wisconsin delegates.
So where does Trump go now to make up the lost ground? Either he springs an upset in one of three upcoming primaries that play to Cruz's flyover strength (Montana, Nebraska, South Dakota). Or he all but runs the table in California, winning the popular vote and carrying close to 40 of the Golden State's 53 congressional districts.
In the meantime, Trump (and Cruz, for that matter) will have to deal with some new players in the game . . .
The Matadors. A toreador is to a bull what House Speaker Paul Ryan has become with regard to presidential speculation: he avoids the charging beast with skill and dexterity; he makes the most of his time in the ring.
Ryan says he's not a 2016 candidate, but his denials are sometimes coy, such as this back-and-forth with talk radio's Hugh Hewitt. And you might recall his strong denials of any interest in the Speakership last fall.
Perhaps Ryan will adjust his attitude should the Republican National Convention line up as a messy multi-ballot affair. And that seems more likely, thanks to those other matadores – delegate counters – complicating matters for Trump.
What happened between the March 22 votes in Arizona and Utah and Tuesday night's Wisconsin's outcome? Trump threatened a lawsuit over Louisiana delegate rules (he won the popular vote there but split the delegates with Cruz).
In North Dakota and Tennessee, state parties approved delegate slates over the objection of Trump supporters.
In Arizona, the Cruz campaign is trying to recruit delegates likely to dump Trump in Cleveland on the second ballot.
And so it will continue as the Republican race slowly, methodically moves from coast to coast. Trump should win contests East and West. Cruz will have his moments in the heartland. California could settle matters; or, fitting for home of some of the nation's worst traffic, it could add to the political gridlock.
Meanwhile, leery Republicans will look for signs that Trump is capable of speaking and conducting himself in a more dignified, presidential manner. Over the next few weeks, that means more in-depth policy speeches and fewer descents into misogynist tweets and juvenile sore-loser screeds.
Oh for the simpler days, when Wisconsin offered not just clarity, but finality.