To help low-income college students graduate, show them the value of what they're learning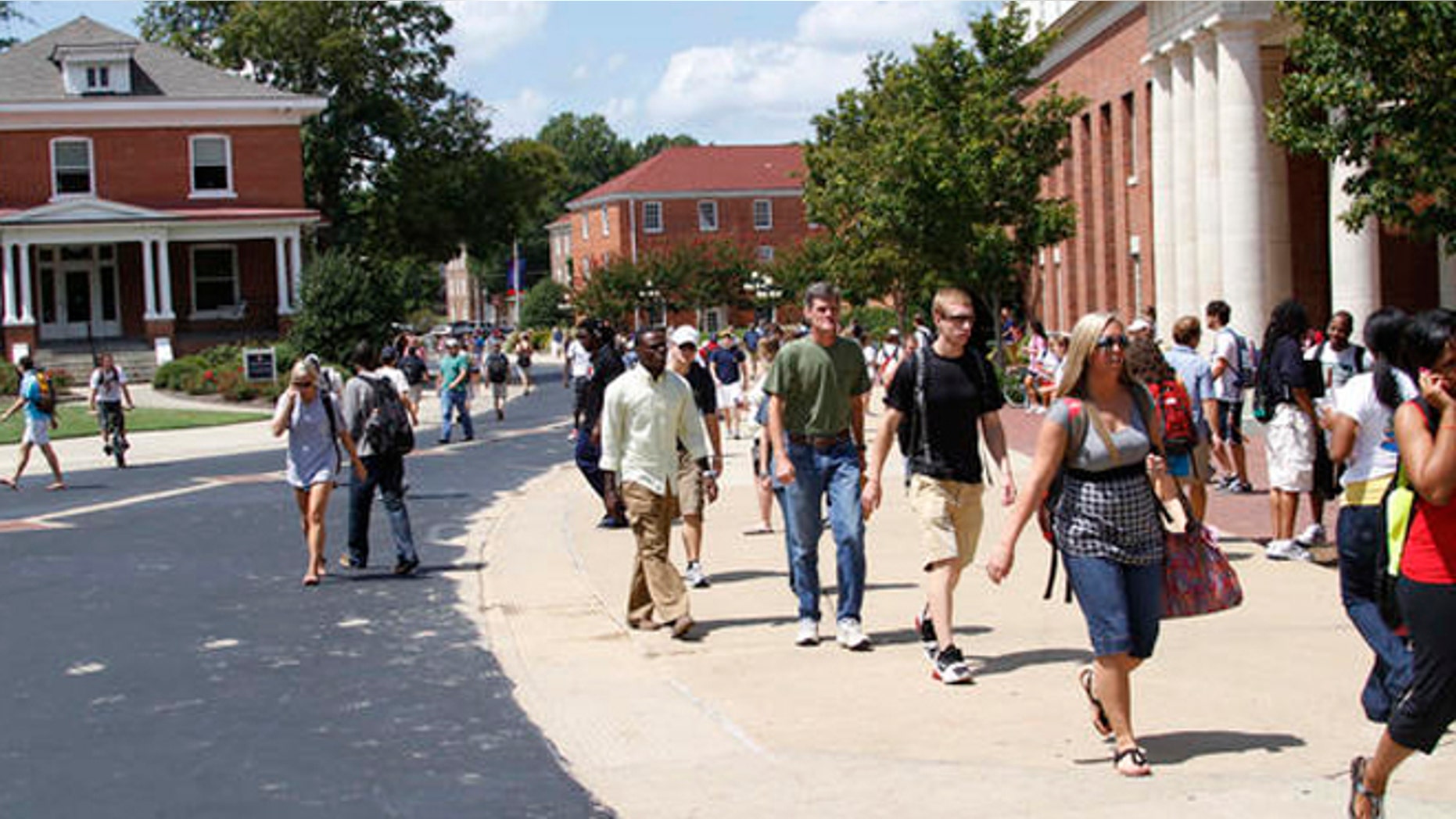 After decades of pushing to close the achievement gap between high- and low-income students, the level of post-secondary attainment for economically disadvantaged students remains abysmally low.

Less than a third of our nation's poorest students enroll in college, and of those who do, only 32 percent graduate by age 25. Underrepresented students – many of whom are poor, come from underserved schools and are the first in their families to pursue education beyond high school – also are behind their white peers.

Four in 10 Americans have earned a bachelor's degree by their mid-20s, but for African Americans, the number is three in 10, and for Latinos, it's two in 10.
[pullquote]

Further, when you disaggregate the graduation rates of Asian Americans, often stereotypically portrayed as the "model minority," it is revealed that far too often, the obstacles they face are misunderstood, underestimated, or both.

What's keeping us from achieving the long-elusive goal of education equity is not just our failure to get low-income students to college; it's also our inability to make sure they get through college.
Reasons for this are myriad and complex. Across the nation, leaders are debating solutions to address the college-dropout rate, from increasing financial aid for low-income students to providing more one-on-one, high-touch interventions.

We also must tackle a fundamental, if less discussed, challenge: helping students understand how their degree – and each class taken – prepares them for a global, 21st Century workforce.

As president of a racially and socio-economically diverse university that ranks 11th in the nation in graduating students of color, I've seen firsthand the transformative effect this understanding has on our underrepresented students and their family legacies. Unfortunately, I also have seen and continue to see what happens when students lack such understanding.
For students under short-term pressure to earn an income, a seemingly irrelevant class can cause them to disengage from pursuing continued education. The odds of disengagement increase if students face the common pressures of working multiple jobs or supporting a family. And because low-income students often lack college graduate mentors who encourage them to persist when they struggle, it's especially tempting to pursue what they perceive as the path of greater immediate return – and drop out.

To help combat this, students need a road map to showcase both the power their future degree holds and how each step along the way prepares them for career success.

As a first-generation college student, I was fortunate to have such a road map. Growing up in Brooklyn, my mother, a Puerto Rican immigrant and factory laborer, allowed me to join my cousins one summer working in a handbag factory.

That experience of grueling manual labor made it clear to me why it was critical I earn a college degree. And through my many years of school, whenever I felt like giving up to take a more instantly rewarding route, my recollections from that summer guided me back to my education.
But today, with college costs rising and many Americans questioning whether postsecondary education is a wise investment, it is more important than ever to explain higher education's true value.

The good news is there's significant momentum to accomplish this. Earlier this year, Lumina Foundation, a private foundation focused on increasing college attainment, released an updated version of its framework for measuring students' preparedness to graduate based on what they've learned, not merely on the time they've spent in classrooms. Called the Degree Qualifications Profile (DQP), it helps make clear to higher education leaders, employers, professors and students the knowledge and skills that should be mastered, regardless of program of study, in order to receive associate, bachelor's and master's degrees.

While this might sound like inside baseball, it represents a fundamental shift for first-generation and low-income students. With a framework like this, rather than mindlessly tracking their credit hours in anticipation of graduation, students can understand the competencies and knowledge that colleges and universities expect of them in order to graduate – and measure their progress to meet those metrics.

By knowing what their end goals are, students can better assess whether the classes they're taking are helping them meet those desired outcomes. A seemingly irrelevant course on world religion, for example, can become interesting if it's clear that it brings students closer to achieving the global and civic learning proficiency that's required for them to graduate.

What's more, because the DQP was created with the 21st century workplace in mind, students can know that mastering the knowledge and skills outlined in the framework will better prepare them to excel in their careers. The DQP can help them communicate to employers and others the value of their learning – whether that learning was obtained in coursework, in internships or in other settings.

Such student investment is critical if we're to make strides in achieving education equity. Those of us fighting to advance that goal know that many years of hard work lie ahead to achieve it. Still the DQP marks an important milestone.

It's a step toward creating the road map that all students need, but too few have.