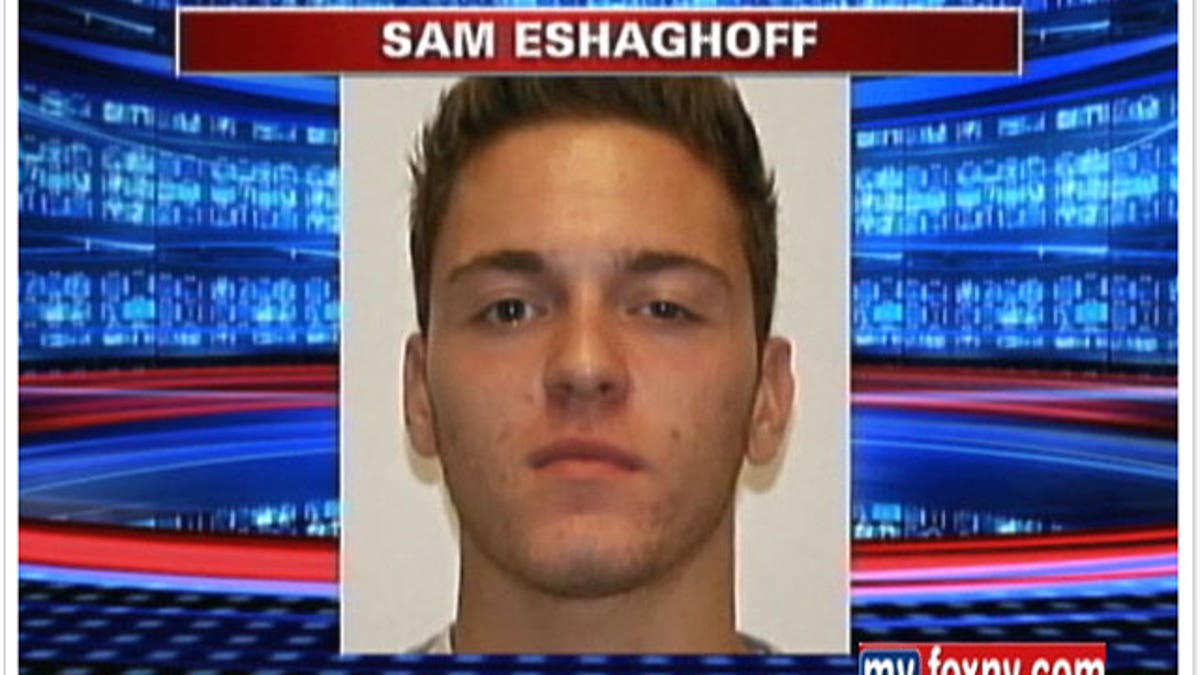 Last year, 20 teenagers from five New York high schools were charged in an SAT cheating scandal; five of the students were accused of using fake IDs to take the college entrance exam for others and 15 were accused of paying students $500 to $3,600 to take the tests. Authorities believe as many as 50 students might have been involved.
Now, in an effort to curb cheating, the SAT will require students' photos be printed on their test admission ticket.

There's a better solution: Toss the test.
As a volunteer SAT tutor, I work with New York City public high school students who come from low-income families; many of the students are first-generation Americans who do not speak English at home. They will be the first in their family to go to college. They work tirelessly during their junior and senior years to repair the cracks in a fractured academic foundation, only to find that their best will not be good enough for the elite schools they want to attend.
They cannot afford to pay someone to take the test for them. They are too poor to cheat.
[pullquote]
Many of my students are good students. Still, the SAT -- which is 3 hours, 45 minutes -- is very difficult. It is not the work that stymies students, but the pace. One section allows 10 minutes to get through 14 questions. Other sections have students trying to answer 35 questions in 25 minutes and 20 questions in 25 minutes. Do the math, and that's less than a minute to read and answer each question.
The SAT measures proficiency only in writing, reading and math. Students are expected to digest difficult reading passages and find solutions to challenging math problems – all at the rapid-fire pace.
The test is multiple choice. There is one essay, which everyone gets 25 minutes to write. In the real world, college students get more time.
The SAT does not measure the potential success of a student who is a masterful photographer or another who excels at interior design. The only thing the SAT truly measures is how well someone does on the SAT.
I tutor to help level the playing field. I am a coach brought in to help students game the test. I do not teach them to write like Hemingway or to decipher the Laffer curve. I teach them tricks – uh, techniques – to help them get through the test as quickly and accurately as possible.
The SAT is merely a device used by colleges too lazy to do the heavy lifting needed to separate the wheat from the chaff. It has been, in essence, a tie-break technique that is keeping education separate and unequal.
Critics argue that it's fair to have a uniform standard by which all students are judged. They are wrong. To qualify for certain SAT training programs, the taxable income of my students' families must be less than $35,000 annually, and neither parent can be a college graduate. And yet, the students are judged by their performance on the same standardized test as students with far more privileged backgrounds. That's not fair.
Education is a birthright, not a privilege, and universities need to replace pedigree with performance.
It is time to give substantial consideration to a student's transcripts, to gauge their progress over four years in high school, and to measure their engagement in the form of extracurricular activities, volunteer work, internships and interviews. The Columbia University student graduating with a D average is not a better hire than someone who graduated from a state university with a 3.4 GPA.
The students who do poorly on the SAT must suffer the consequences of feeling they'll never have the intellectual firepower to get through college. And the price they pay will be to plod through remedial courses, then community college, many becoming so disillusioned they drop out, destined for a career where the most engaging thing they say will be, "Do you want fries with that?"

It is a Faustian bargain, where everyone pays a price.

Well, not everyone. Sam Eshaghoff, the Emory College student at the center of the SAT cheating scandal, took a deal that got him community service -- and he even landed a "60 Minutes" profile. During the interview, Eshaghoff was asked if he could pull off his stunt again. "Easily," he said. "Piece of cake. I could do it tomorrow."
Higher education officials must remember that Eshaghoff is the exception, not the rule; many students struggle through every tomorrow. And their future success should be based on academic progress, not rest on the results of just one test.
Lion Calandra, a Senior Editor at FoxNews.com, is a volunteer SAT tutor in New York City and teaches occasional SAT workshops at The City University of New York (CUNY). The opinions expressed are solely her own.