Three teens kidnapped by Palestinian terrorists: Time to stop playing nice and paying the bills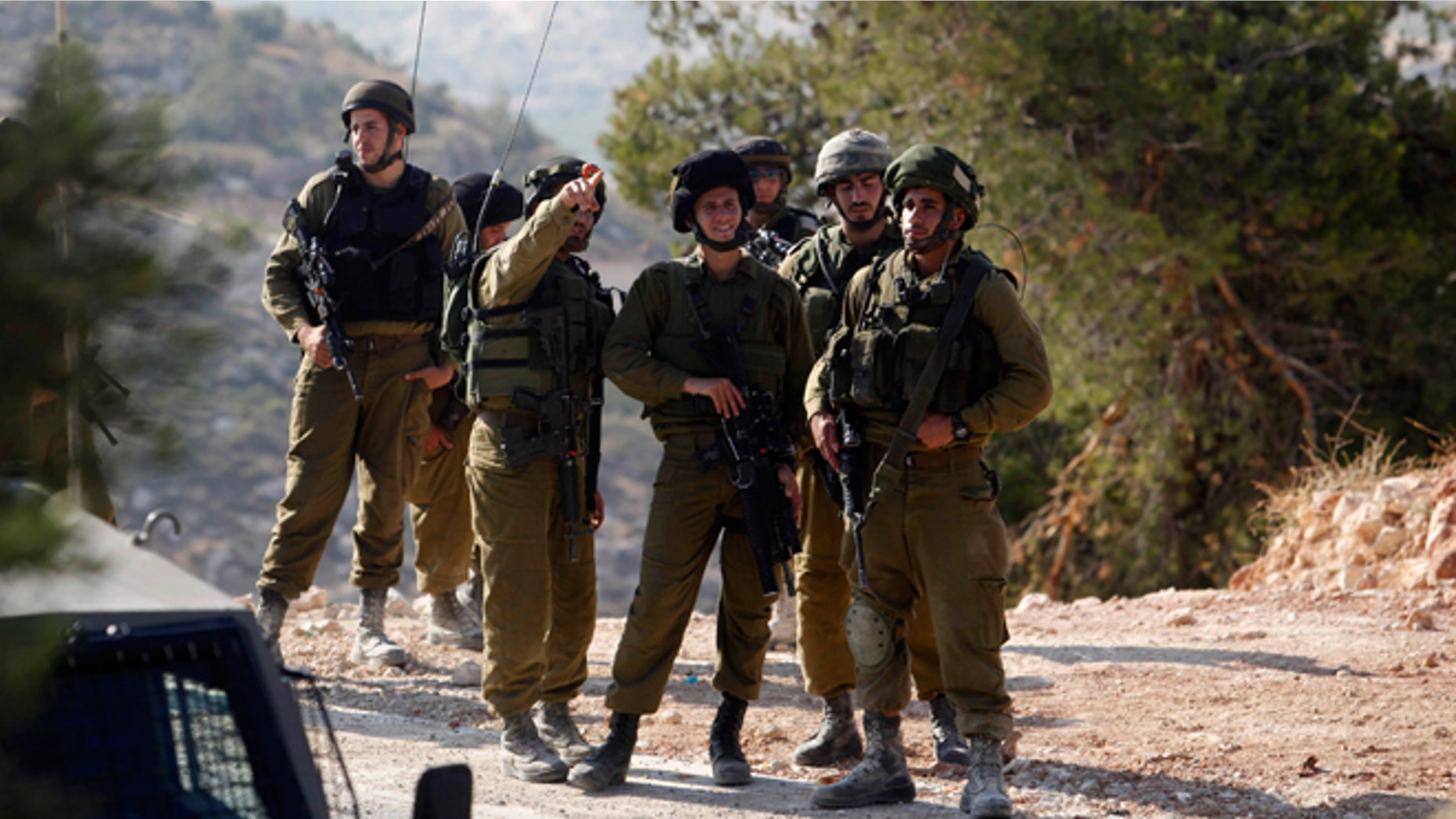 Palestinian barbarians have kidnapped an American boy and President Obama is making every American an accomplice.

Ittael Fraenkel, a 16-year-old with American and Israeli citizenship, and two other Israeli teens, Gilad Shaar and Eyal Yifrah, were kidnapped on June 12 on their way home from school. The president of the United States has said nothing.
[pullquote]

Secretary of State John Kerry waited three days to issue a press release in which he identified the boys only as "Israelis," letting us know he was praying for them.
Many other countries – led by Canada's foreign minister – issued condemnations before Kerry, even though none of their citizens were involved.
Just one day before the boys were kidnapped, State Department spokeswoman Jen Psaki, at the daily press briefing said the Hamas/PLO Palestinian unity government was a "technocratic government" and that "nothing has changed as it relates to our assistance" – notwithstanding that Hamas is a U.S.-designated terrorist organization.

There are 6 million Jewish dead because the aiders and abettors of the Nazis helped round up their Jewish neighbors, did the counting and kept the cattle cars moving and the dollars flowing. Now, when the Obama administration tells us we must not distinguish between Palestinian technocrats and Palestinian terrorists in a unity government, and that American dollars will keep flowing, the president makes each and every American taxpayer an accomplice.

Our president is forcing us to become the aiders and abettors to modern anti-Semitism and its terrible consequences – including the hellish kidnapping of three teenage boys by emboldened terrorists a day after Psaki's remarks.

Wake up, America. Do you think these savages can be exempted from the norms of civilized society and your children will still be safe? That the very principles we stand for are not in mortal jeopardy when the leader of the free world draws an imaginary line between political mouthpieces and the killers and kidnappers they dispatch?
 
Yes, we need energy independence so that we can finally end the stranglehold of oil-producing terror-sponsoring states. But we can turn off the tap to the Palestinian network of terrorist enablers and child-abducting monsters today. With the Palestinian thugocracy, it is a matter of our will, not their extortion.

On Friday, June 13, while an American kid was being terrified out of his mind and the president and secretary of state of the United States couldn't find their voice, the American delegate to the U.N., Howard Wachtel, was making the following speech at a General Assembly blabfest about "counterterrorism":

"The world has to rededicate itself to implementing the U.N. counterterrorism strategy. As new threats emerge, responses have to be tailored to address them, especially when terrorist groups are turning to practices, such as kidnapping…" And the only kidnappings that Obama's delegate could manage to "condemn" were those of Turks in Iraq, not that of an American child!

Did you know the U.N. even had a counterterrorism strategy? Probably not, because the U.N. has no definition of terrorism. So the actual U.N. strategy is to counter whatever.

After the speech, the U.N. adopted a resolution on countering terror that stressed "the measures aimed at addressing the conditions conducive to the spread of terrorism … including socioeconomic marginalization." Nowhere in the long list of conditions and the hand-wringing over the poor terrorists did the U.N. mention the terrorists' sordid hatred, aversion to liberty and preference for obscene violence.

Just a few months ago, Barack Obama and John Kerry demanded Israel release from prison Palestinian murderers who had been duly convicted for their crimes – for the sake of a fictitious peace process with a make-believe peace partner. Unsurprisingly, Palestinian terrorists are not satisfied and want more.

The unimaginable suffering of those three boys and their families – now human pawns in a White House-driven chess game – is on our president's hands.

But it should not be on ours. Members of Congress have a duty to withhold American support from the Palestinian terrorist technocrats until those boys are safely returned. And Americans have a duty to demand no less.