The man Putin fears most -- why the free world must seek justice for Litvinenko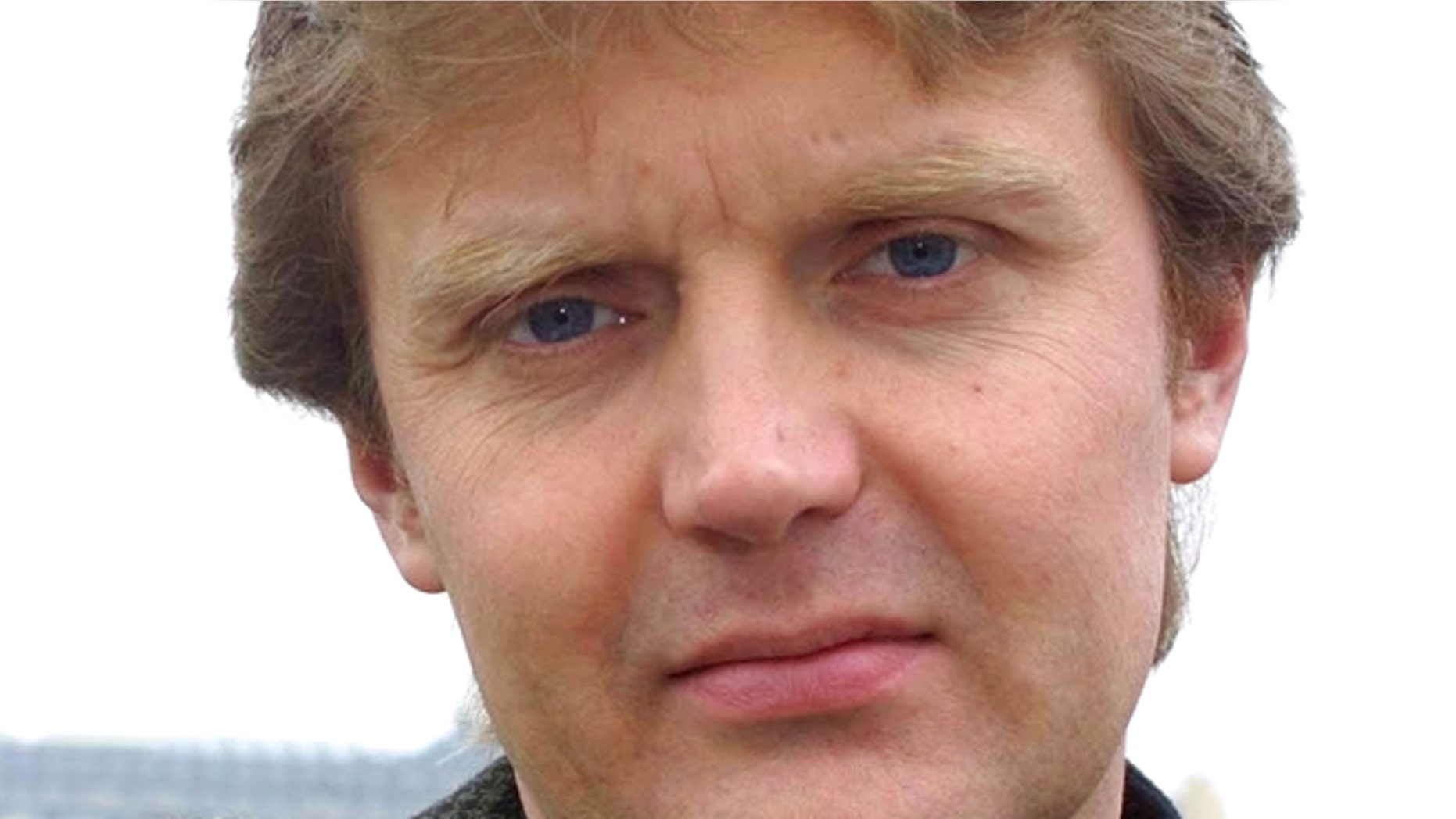 In the midst of being named the most powerful person in the world by Forbes magazine, Vladimir Putin recently 'pardoned' Russian oligarch Mikhail Khodorkovsky after serving more than 10 years in prison.
Khodorkovsky was prosecuted for "tax evasion," but it is widely believed that he was arbitrarily locked up as a political prisoner because Putin feared his wealth and power.
Russians all over the world celebrated Khodorkovsky's release, and some are even encouraging him to run for president.
Although Khodorkovsky could make a formidable opponent to Putin, the man he probably fears most is someone who cannot take the presidency away from him.
[pullquote]
Seven years ago Alexander Litvinenko's death shocked the world after Russian agents allegedly introduced a nuclear isotope into his tea, and he died of radioactive poisoning.
A former Russian FSB officer whose job was to combat organized crime, Litvinenko defected to the U.K. after he accused his own agency of corruption and state-sponsored terrorism, reportedly turning as a British MI6 Secret Intelligence Service asset.
There has been little reporting about Litvinenko in the U.S. since he died, but the story is still alive in England where many people consider the former FSB officer a hero who courageously stood up to Vladimir Putin and risked his life to tell the world that even in the post-Soviet era, the Kremlin is still capable of great evil.
Exactly six years to the day of his defection on November 1, 2006, Litvinenko met with two former FSB agents at London's Mayfair Millennium Hotel to discuss a business proposal. Britain's Crown Prosecution Service and at least one U.S. diplomat concluded that the agents poisoned Litivnenko's tea with Polonium-210 -- a rare nuclear isotope almost exclusively manufactured in Russia.
Within days, the world saw terrifying photographs of Litvinenko slowly decaying from radioactive poisoning.
One Millennium Hotel staffer who was working that day told me, "They killed him that way so everyone would know they did it, that this is what happens when you turn against us. They sent a message: We can get to anyone, anywhere ... everywhere."
Marina Litvinenko believes that her husband's assassination in London is important because it demonstrates the Kremlin's willingness to kill enemies on foreign soil. British authorities granted her request to hold an 'Inquest' into the matter.
"They were able to smuggle nuclear polonium right into England," Marina told me recently in a small London café. "If we had defected to America instead, could this have happened in New York or Washington? It is an interesting question. Why is everyone so afraid of the truth?"
In a shocking new twist however, British authorities would now like to put the issue to rest.
Russia originally denied a British request to extradite the key suspect, Andrei Lugovoi who is now a shielded member of Russian parliament. With no hope of extraditing the accused, the government began an inquest -- a British fact-finding procedure used to investigate a suspicious death without criminal prosecution.
Originally, the inquest was expected to examine two key issues ranging from "accountability" in terms of who killed Litvinenko and "preventability," as to whether British officials were negligent in not protecting him.
But Britain's Foreign Secretary William Hague convinced Sir Robert Owen -- the coroner presiding over the inquest -- that publicly reviewing evidence that points toward the Kremlin could jeopardize national security. In light of the government withholding evidence that implicates the Russians, Owen has now decided not to rule upon those issues at all.
Instead, he has recommended replacing the inquest with a 'public inquiry', a different fact-finding process that would allow him to review sensitive national security documents in secret.
But Britain's Home Secretary, Theresa May rejected this very workable suggestion, and Marina has since filed a "judicial review challenge," to replace the inquest with a public inquiry so that Owen will have the opportunity to consider Russia's involvement. If she loses her court challenge, she could be liable in excess of £40,000 to cover the government's costs and the scope of the inquiry will be severely limited.
If that happens, the Kremlin's involvement may never be proved.
Luke Harding, an award-winning journalist who was expelled from Russia while investigating the Litvinenko matter says the case has become a spur in Britain's side.
"It opens a whole Pandora's Box," he told me as we talked at his desk in the Guardian newsroom just a few blocks from London's King Cross train station. "David Cameron has been trying to 'reset' relations with the Kremlin. He understands embarrassing details from the Litvinenko case have the potential to upset Putin. We know from pre-inquest hearings that Litvinenko was on the payroll of the British and Spanish security services. The question is: should they have done more to protect him?"
Harding's view is partially based on a trade mission Mr. Cameron took to Moscow in 2011 to "build bridges" with the Kremlin. Shortly after that trip, Mr. Cameron said that the U.K.'s differences with Moscow, which escalated because of the Litvinenko assassination, would need to be "negotiated around."
Many suspect that Britain struck a secret political deal with the Russians, and Elena Tsirlina, one of Marina's solicitors says that she is struggling to keep the case alive.
"This is about a woman who wants to know why her husband was killed, but it is also an issue that should concern every person in the U.K.," she told me in her Baker St., London law office. "This is a matter of national concern and public safety. It's important."
Marina says she is haunted by the prospect that she may never know the truth.
"I just want to know why," she told me. "Suddenly, there are problems every step of the way ... it's as if they do not want the truth to come out. It is not a coincidence."
Shortly before he died, Litvinenko transcribed a letter from his hospital bed that accused Putin of ordering his death. The two knew one another when Putin was in charge of the FSB. The Russian ruler considered Litvinenko a dangerous voice of dissent because he wanted to go after corrupt members of the government.
After defecting to England, Litvinenko became even more of a problem for Putin.
He boldly accused the Russian president of assassinating Anna Politkovskaya, an investigative journalist who was relentless in her reporting about the Kremlin, and also of orchestrating 'false flag' terrorist bombings in Moscow that were officially blamed on Chechen rebels to justify the Second Chechen War.
Those stunning allegations have been echoed in the United States on the Senate floor by John McCain and in congressional hearings by David Satter, a Moscow news correspondent for the Wall Street Journal and Financial Times.
In 2008, the U.S. House of Representatives passed a resolution calling upon Putin to cooperate with British investigative efforts, but it was killed by the Democratically controlled U.S. Senate.
In a strange way, Alexander Litvinenko has become more powerful in death than he was during his life.
When I visited the Russian Embassy in Washington, D.C. to get a response from the Russian Federation, a plain-clothed officer came out to see me and gave me the number of someone to call inside.
"I think our position on this matter is known," my new Embassy liaison told me.
"I'd like to interview the lawyers representing the Federation," I proposed. "If the Russian government is not involved, then this would be a good opportunity for them to explain why people should believe them."
He pondered, and then told me he that someone from Moscow would contact me in the near future.
They didn't.
Without any fear of repercussion, it appears that the FSB murdered Litvinenko on British soil.
It is in the interest of both the United Kingdom and the United States to uncover the truth about Litvinenko's assassination because his assassination and his claims shine a light on the ruthlessness that Vladimir Putin's post-Soviet 'United Russia' regime is capable of.
To abandon justice would signal cowardice and surrender from the free world.