Steve and Jackie Green: The incredible, unexpected journey that led to the Museum of the Bible
Editor's note: The following column is an excerpt from "This Dangerous Book" by Steve & Jackie Green."
Sometimes it's the unassuming gesture that makes the most profound impact on your life.
We never set out to build a museum for the Bible. We were happy raising our children and helping to run the family business.
We thought that someone else was going to put the museum together, and we were content to acquire items, then donate them to the museum.
Little did we know that when we agreed to help acquire a biblical artifact, our future had changed.
It is astounding that so many people from different parts of the world—people of different cultures, ethnicities, ages, and languages—all meet up around one book that was written thousands of years ago.
We had to ask ourselves, "What would it look like for us to keep the dream alive and work toward building a museum to house all these wonderful ancient biblical artifacts?" That thought was, honestly, overwhelming.
But the deeper question we had to ask and answer for ourselves was, "What does it mean for us to take this journey?"
The answer to that question is the premise for our new book, "This Dangerous Book." It's an answer that unfolds like an archaeological dig, layers upon layers removed until the experience of discovery makes us smile in delight.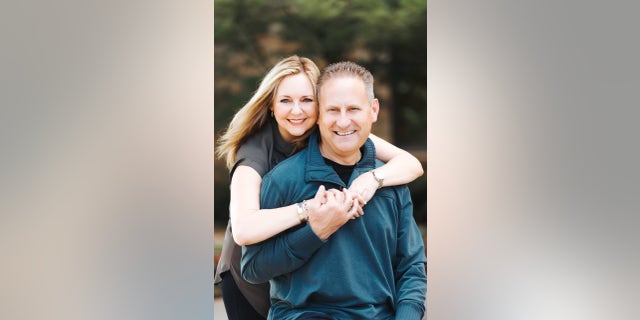 We discovered how precious these artifacts are. They are also precious to all kinds of people, all over the world.
So many people of different faith traditions have pulled us aside and expressed their gratitude for this project.
It's one of the most rewarding aspects of our journey in building a museum.
We've found a remarkable sense of unity around this ancient text. That excites and inspires us.
Holding up the Bible as this wonderful human treasure invites people of all walks of life to come and see, explore, and discover this gift of history.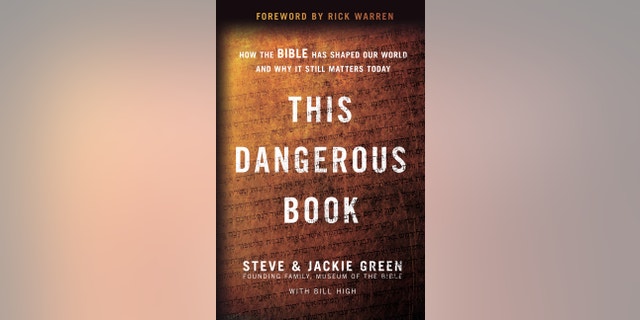 It is astounding that so many people from different parts of the world—people of different cultures, ethnicities, ages, and languages—all meet up around one book that was written thousands of years ago.
At the same time, we recognize that today in America, the Bible does not possess the same centrality that it did at our country's founding.
Journalist and author Kenneth Briggs observes, "For more and more Americans, the Bible has become a museum exhibit, hallowed as a treasure but enigmatic and untouched. Snippets of its languages still pop up occasionally in political speeches. But overall, the Bible is overridden by consumer appetites and a growing array of lifestyles that . . . offer ways of thinking about life, love, and work that have left the Bible behind."
We believe, however, that this is only partially true of our culture. It may be that we are simply not as skeptical as Mr. Briggs, but our observation is that yes, although our culture does not know the Bible as it once did, there is real longing to know it better.
We can all, as a nation and as collective humanity, observe, appreciate, study, and discuss this book. So much wonder and mystery surrounds not only the Bible itself, as a cultural artifact, but also its claims, its narrative, and its ultimate message.
Our journey with the museum reminds us how God leads us with a journey in mind. We were working for our family business and trying to help some others in their worthy endeavor.
As the collection grew, the family started feeling the responsibility of it. We had been entrusted with the items, and we felt we needed to be sure the dream of a museum became a reality.
The idea was not new to the family; my brother had mentioned more than once over the years the idea of building a Bible museum. He was building a chain of Christian bookstores and carried one of the largest selections of Bibles available.
So little by little, we embraced the dream.
One of the first ideas as a result was opening a traveling exhibit. I (Steve) have said that we, my family, are not collectors. My dad operates by the philosophy that if you buy a new shirt, an old shirt has to go. We were acquiring artifacts not because we were collectors but because we wanted to tell their story.
The problem was, our closet was getting full, and we had no idea when we would be opening a museum. We had no location or date; it was only a dream at the time. That's when the idea for a traveling exhibit was birthed. We could start telling the incredible story of the items we had acquired, while the idea of the museum developed.
Toward the end of 2010, we had a two-day planning meeting for a Bible exhibit. We wanted to open the exhibit in 2011, launching it with the celebration of the four-hundredth anniversary of the King James Version of the Bible. The King James Version is the most printed version of the Bible, and we thought that would be a great opportunity to launch an exhibit.
In 2011, we successfully opened our U.S. version of a traveling exhibit at the Oklahoma City Museum of Art.
This was the beginning of a journey, a journey with an unknown destination. Not too long after we opened the Oklahoma City exhibit, through some contacts at American Bible Society, discussions began about having an exhibit at the Vatican. We had just finished a race to open the first exhibit, and now the race was on again, as the desired opening for the exhibit at the Vatican was during the lenten season of 2012. We successfully opened the exhibit for the lenten season, which was the first of other international exhibits to come.
Before the museum opened, we had also traveled to Jerusalem, Argentina, Cuba, and Germany. We also traveled to several universities across the U.S., with exhibits of varying sizes.
Over the next five years, the exhibit traveled to five cities total, with its last tour ending in 2016 in Santa Clarita, California. It had grown from a fifteen-thousand-square-foot exhibit in Oklahoma City to a forty-thousand-square-foot exhibit before it was closed.
Back in 2011, none of this had been in sight.
Steve and Jackie provide unique insight and commentary into the Bible's role in our culture and in their personal life. Since 2009 they have been planning for the presentation of various archaeological finds pertaining to the Bible and the world's most impressive display of materials relating to the Bible's original writings, its preservation, and its distribution around the globe.
Copyright © 2017 by Steve & Jackie Green. Used by permission of Zondervan.