Should Mark Sanchez Want Back into the New York Jets Circus?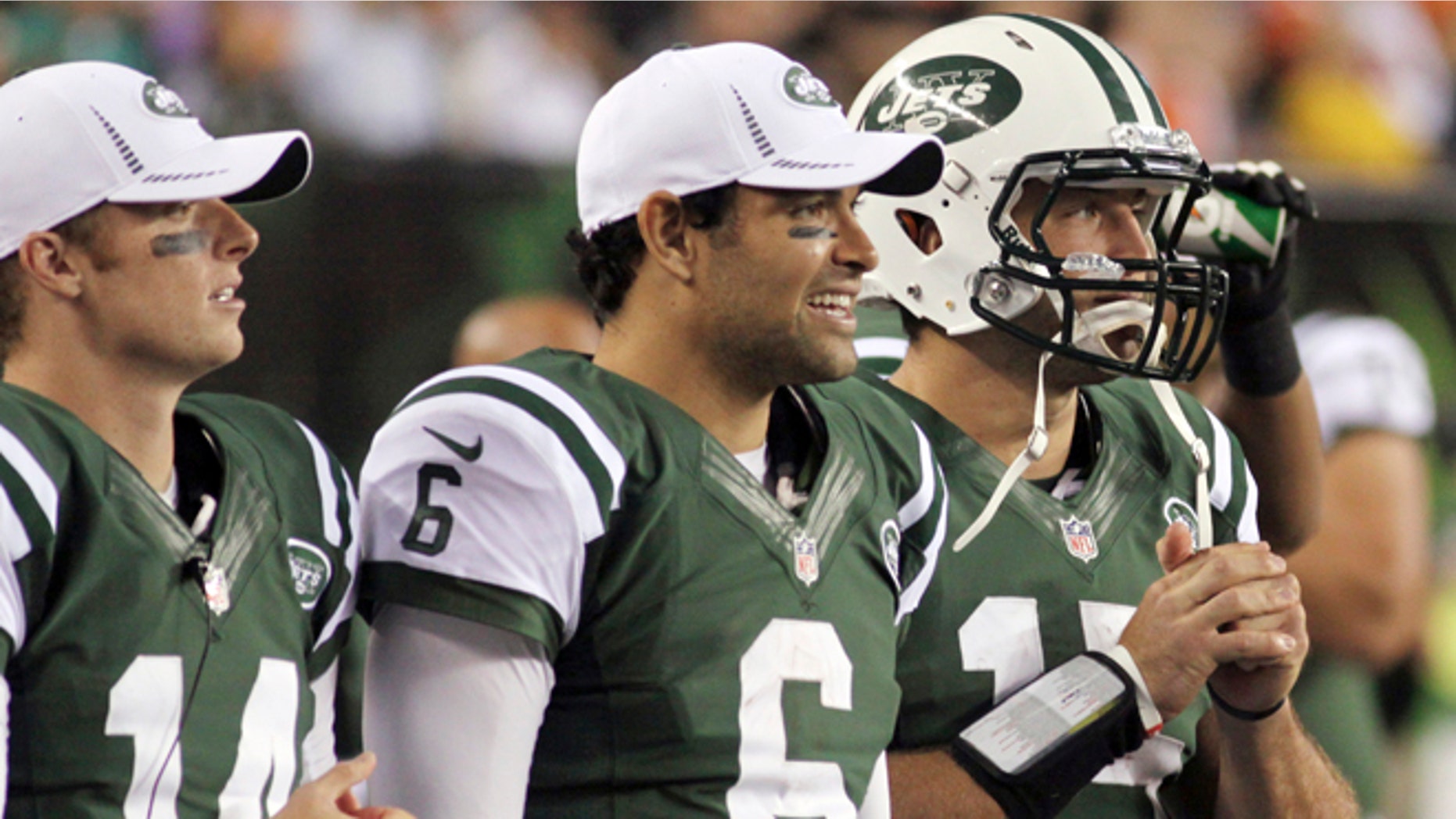 While coach Rex Ryan soaks up the sun in the Bahamas after another disappointing season, Mark Sanchez must be wondering where his future as the New York Jets' starting quarterback stands.

Beating some of the game's elite quarterbacks, Sanchez led the Jets to back-to-back AFC title games in his first two seasons in the league. However it's no secret that since Sanchez has regressed, especially this year as the team ended with a 6-10 record.
Losing his job not to phenomenon Tim Tebow, the so-called backup quarterback, but to third-stringer Greg McElroy, Sanchez was able to reclaim his role on the last day of the season because of a concussion McElroy has been diagnosed with.
And yet despite the constant parade of drama this season, Sanchez still wants back in the circus.

Sanchez spoke to Ryan, who has been a staunch supporter of the quarterback, saying "I know we're destined for great stuff here. I know we can be successful here. That's what I'm focused on. I'm excited to come back next year and do my best."

However, as much as Sanchez said he wasn't affected by Tebow's arrival, it surely had an impact. What backup quarterback in the history of this league has garnered more attention and coverage than Tebow?
Sometimes you wonder if he was set up to fail by his own owner, who brought in Tebow to win some football games instead of beefing up the offensive line, improving the running game and the receiving corps. Maybe Sanchez's owner didn't believe in him anymore, a quarterback the team moved five spots up for in the 2009 draft.

It's easy to understand where Sanchez lost his confidence.
Demoralized in back page tabloid appearances before he even took his first snap at training camp in the post Tebow era, Sanchez had the pressure of  knowing that at any given moment he could lose his job to a backup quarterback that was winning.

Now new talks say the Jets could be going after Michael Vick as soon as the Philadelphia Eagles release him.

And even though some may try to put all the blame on the management bringing in Tebow, there's no hiding around the numbers Sanchez posted this season.
Sanchez was awful, finishing the season with just 13 touchdowns and 18 interceptions, losing eight fumbles and a 66.9 quarterback rating.

"There are some situations where I need to play better. There are some great plays and some great throws and then there were some not so good things," Sanchez said.

"Those are the things I need to focus on this offseason and try and fix those and put us in a better position to take care of the football."

Kudos to Sanchez for accepting blame for his mistakes but it's just as easy to understand how lost he looked trying to throw the ball after losing Santonio Holmes and his tight end target, Dustin Keller.

Tony Sparano was brought in to coordinate Sanchez and the Jets overall offensive attack but the team finished 30th in the league with 299.2 yards per game. One of the worst offenses in all of the NFL had Sanchez averaging just 180.7 yards a game.

As much as Ryan supports Sanchez, he's been obsessed with running and pounding the ball in a league that favors quarterbacks and its receivers.

They took a step headed in that right direction with three weeks left, bringing back Braylon Edwards, one of Sanchez's favorite targets, during their run to the 2010 AFC Championship game. Hopefully they're smart enough to keep him around.

There's just so much uncertainty involving the Jets that sometimes Sanchez should ask himself if he really wants to be a part it all.

He's knows he "underachieved and didn't play" up to his standards, one of the main reasons why the Jets won't be playing this weekend.

Getting rid of Sanchez via a trade would be difficult and releasing him is not something the Jets want to do, especially if he becomes the quarterback they envisioned. They won't live with that.

"Until I'm told differently, I'm a Jet. That's what I always thought would happen. I don't see anything different," Sanchez has said.

All he wants is "another crack at this thing."

But really why?