Putin's miserable Olympic fortnight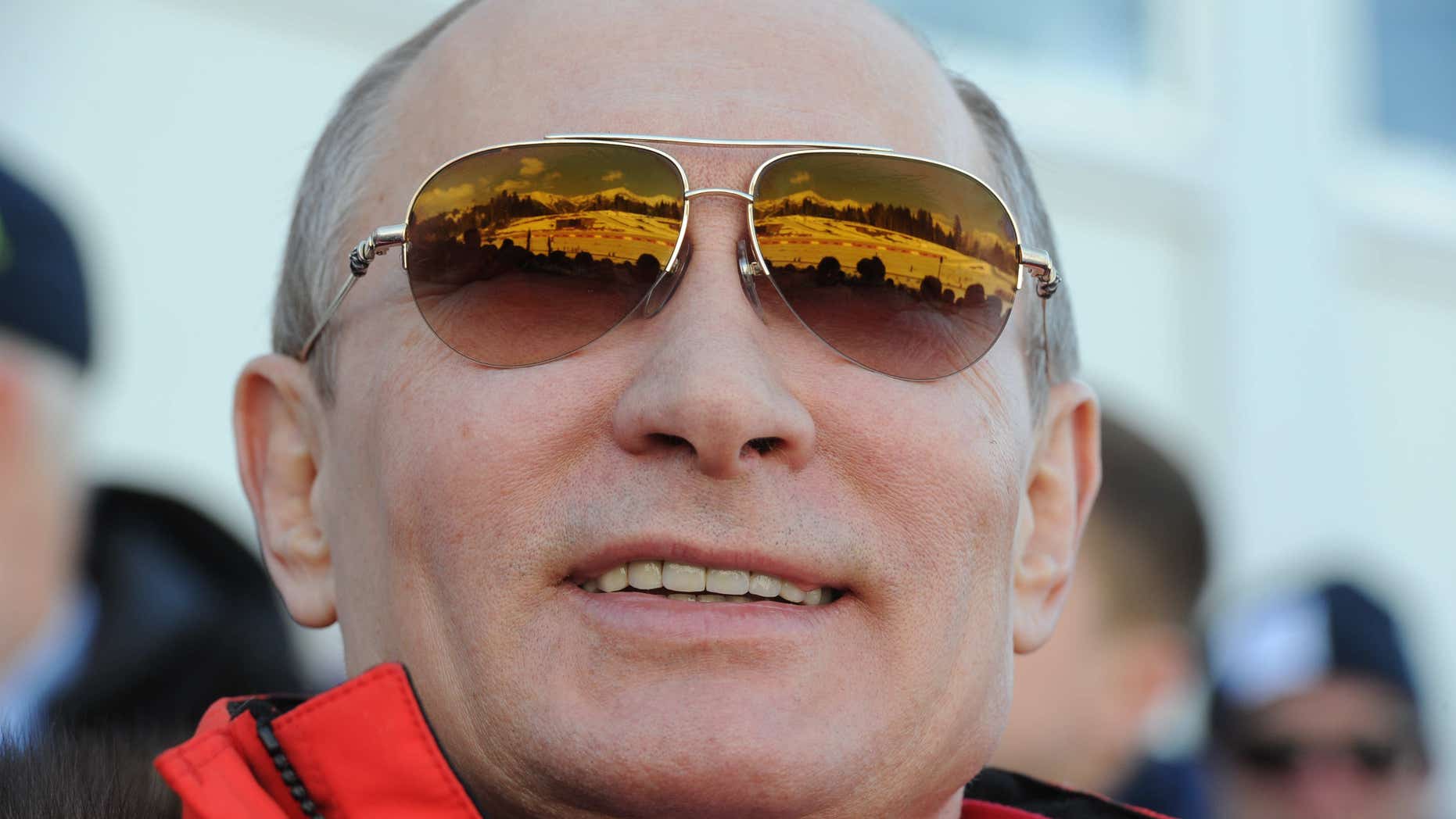 Vladimir Putin had a dream.
The Russian president, who thinks of himself as his nation's First Athlete and likes to ride horses bareback and shirtless, would create a winter wonderland for $50 billion in the little Russian resort town of Sochi. The world would beat a path to his door for the 2014 Olympic Winter Games. The former KGB leader still in mourning for the old Soviet Union would be the star. He would showcase the new Russia.
Oops. The personal triumph Putin envisaged has become a scary nightmare in which he is the bogeyman.
First came the handwringing of world leaders about the safety of their athletes with Russia's war with Chechnya raging just 300 miles away from Sochi and Russian authorities chasing after known terrorists.
Then came nonstop press coverage of corruption in the building of the Sochi venue with accounts of Putin's friends filling their bank accounts from state contracts.
Next were those creepy photos Facebooked around the globe of tumblers filled with icky yellow liquid that was supposed to be tap water from new Sochi hotel rooms. And international TV crews filmed construction workers claiming they hadn't been paid.
[pullquote]
Many complained Sochi was a less than ideal place for winter sports because of its traditional lack of snow; their predictions came true. As temperatures plunged amid record amounts of snow across the United States, the thermometers in Sochi soared into the 60s as snow machines worked overtime. Athletes competing in T-shirts and tank tops felt endangered by meager snow and ice. Next came dense fog.
And then, in two of the most stunning ice hockey games ever seen, Putin's beloved, vaunted Russian men's team lost first to the U.S. team and then 3-to-1 against Finland, continuing a 22-year streak of failing to win Olympic Gold. Putin was furious. Russian fans booed their team.
His troubles didn't end there. Putin has staunchly defended Russia's antediluvian 2013 law making it illegal to distribute material on gay rights or to suggest that gay relationships and heterosexual relationships are equal, thus confirming Russia's stature as a world leader in human rights violations and prompting President Obama to boycott Sochi. But at a party the anti-gay Putin was photographed inadvertently hugging the first openly lesbian athlete to win a medal in Sochi.
Two members of the punk band Pussy Riot, the female singing group that basically is a front for anti-Putin activists, were arrested by ten police officials in Sochi on trumped-up charges of stealing from a hotel. The charges were dropped; the women, who had previously spent two years in a Russian prison for "hooliganism," were photographed gyrating happily out of the jailhouse.
Could things get worse for Putin? Yes. The long simmering tensions between Ukraine's pro-Moscow puppet government and protesters demanding freedom and new leadership erupted into volcanic violence. The world watched in dismay as Kiev burned.
No matter what, the glory of Olympic athletes still inspires us. But you just know that Putin's memoirs will put a totally different spin than what really happened during his fortnight at the 2014 Winter Games.
Ann McFeatters is a freelance journalist who has traveled to Russia and Ukraine.