Opinion: What are Russia's intentions in Latin America?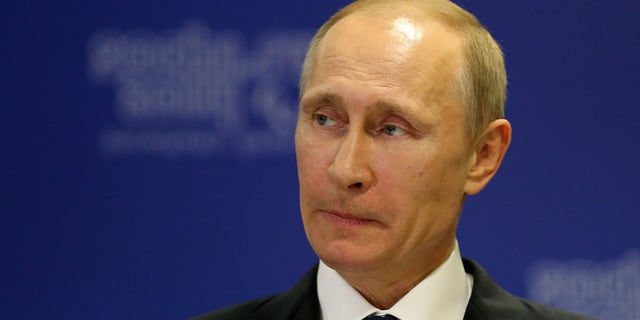 NEWYou can now listen to Fox News articles!
Due to Russia's support of the separatist rebels in eastern Ukraine and suspicions regarding its role in the downing of a Malaysia Airlines plane on Ukrainian territory, which claimed the lives of 300 people, the U.S. and European Union have subjected the Russian government to sanctions in the defense, energy and financial areas.
Moscow has responded with retaliatory measures against European and American products and has turned to its new partners in Latin America, which are delighted at the prospect of good deals, increasing trade links and generally making the best of this rerun of the Cold War.
Indeed, Russia has started negotiations with diplomats from different Latin American countries regarding them becoming providers of food items - meat, dairy products, fruit, vegetables and fish – previously imported from the European Union, the U.S. and other nations such as Australia, Canada and Norway.
What are Russia's intentions? Is this about sending a message to the U.S. or is Russia simply coming to understand the potential opportunities offered by a market which has been underestimated by the U.S. over recent decades?
However, the eagerness some Latin American governments have shown to become Russia's business partner in this context has not been welcomed in Brussels. According to a recent article on the prestigious Spanish newspaper El País, the European Commission communicated to the representatives of "a group of Latin American countries" its disagreement with their prompt willingness to supply Moscow and will call upon them to "reconsider" their budding contracts with this "unreliable" partner.
Will Putin and Latin American rulers listen to Europe and Washington's threats? There is reason to doubt this. The data shows that commercial ties between Russian and Latin American and Caribbean countries are increasing significantly. Although the total volume of bilateral trade comes to a total of $16.2 billion (a figure below that of Russia-Germany trade for the first quarter of 2013), it is double the figure of a decade ago.
Currently the most important joint Latin American-Russian projects, both completed and planned, are in the energy area: hydroelectric energy, nuclear power generation and oil and gas extraction. However, Moscow has also been doing well in the sale of weapons, especially in the case of Venezuela, which is the second largest Russian weapons purchaser after India.
Russian weapons sales to Venezuela have reached $3.2 billion. In the field of energy, Russia is involved in projects with PDVSA of Venezuela through the Rosneft company; opacity has been a feature of these negotiations but their aim is to lead to producing of 150,000 barrels per day from the Orinoco Oil Belt.
Russia's second largest trade partner in the region is Argentina, with a volume of $1.8 billion, followed by Venezuela with $1.7 billion, Mexico with $1.4 billion, Ecuador with $1.29 billion, Peru, with $725 million, Chile with $455 million and Cuba with $225 million. The portfolio of electrical energy business headquartered from Moscow in Latin American countries adds up to about $10 billion. Russia aims to be highly competitive in this area and has experience in it going back 30 years.
However, Russian-Latin American relations are not limited to trade. In the 2000-2012 period, Russian presidents came to this region six times and visited countries such as Cuba, Brazil, Chile, Peru, Mexico, Venezuela and Argentina. In turn, the presidents of Brazil, Venezuela, Cuba, Chile and Ecuador have also been to Russia. Hugo Chávez travelled there nine times throughout his 14 years in power (1999-2013).
President Putin attended the Football World Cup Final in Rio de Janeiro this year and so took the opportunity to visit several Latin American countries in order to strengthen his alliance with those countries removed from the orbit of influence of Washington.
His tour started in Cuba, where he announced the relief of 90 percent of the debt contracted in the soviet period. He went on to Nicaragua and then to Argentina, a country with which Russia has links going back 125 years. Buenos Aires exports fresh fruit, meat and dairy products and receives nuclear reactors, vehicles and pharmaceuticals from Moscow. Putin's regional tour finished in Brazil.
In a recent article arising from speculation about whether Russia may be planning to establish military bases in some Latin American countries with which it has strengthened ties, Andrés Oppenheimer concludes that there are no such plans but that some sources state that the Russian government might indeed be planning to establish refueling stations and logistical support for Russian ships and planes.
The truth is that links are being strengthened at various levels and a very specific question comes to experts' minds when they analyze the Russian portfolio of interests in Latin America: What are Russia's intentions? Is this about sending a message to the U.S. or is Russia simply coming to understand the potential opportunities offered by a market which has been underestimated by the U.S. over recent decades?