Opinion: Is Common Core Helping Latino Children? Is It Helping Any Children At All?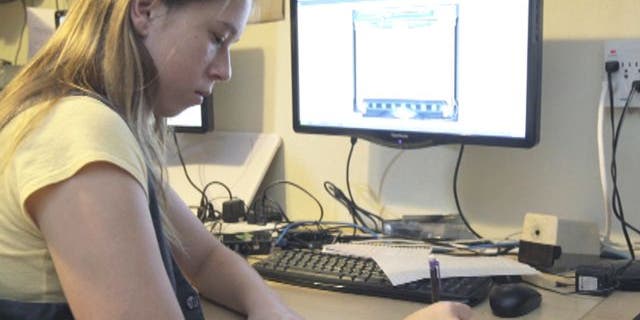 NEWYou can now listen to Fox News articles!
Common Core.
It was supposed to save the American education system and even the playing field for minority students with its promises of consistent guidelines for what every student should know and be able to do in math and English language arts from kindergarten through 12th grade. Several Latino advocacy groups gave the government-led program high marks, and the National Council of La Raza stated Common Core "is crucial to improving education for Hispanic students."
The abstract thinking required by Common Core is difficult for many elementary school students, and it can be especially challenging for children in English-as-a-Second Language programs.  
Many states, now more than a year into Common Core implementation, have discovered the standards and its accompanying curriculum are not what they were promised. When parents began complaining earlier this school year, Education Secretary Arne Duncan dismissed them as "white suburban moms who — all of a sudden — their child isn't as brilliant as they thought they were, and their school isn't quite as good as they thought they were."
It's more than white suburban moms. The opponents include parents and educators from all ethnicities. Their complaints have reached state governments' ears, and this year, more than 100 bills have been introduced in state legislatures to slow, stop or reverse Common Core requirements.
Let's take a look at just three of the objections many parents and educators are raising:
1. Untested testing: Successful companies never release a new product without testing it out first in a few markets. It's a critical part of the research and development process that allows creators to correct any flaws. Common Core skipped that step and immediately unleashed its standards nationwide.
New York launched its first round of Common Core-based testing during the 2012-2013 school year, and although education officials expected a drop in test scores, they did not expect results to plummet as they did. Only 26 percent of New York students in grades 3-8 passed the English assessment, and only 30 percent passed math. Those numbers were 47 percent (English) and 60 percent (math) in 2012.
A study of New York City middle school conducted by the National Urban Research Group revealed the drops were significantly worse for the city's minority students. More Hispanic and black students scored at the "well below proficient" level in 2013 than in years past. Sixth grade Hispanic students recorded the steepest declines; their proficiency rate dropped from 50.4 percent in 2012 to 17.4 percent in 2013.
Does this mean that our kids are dumber than we thought? Absolutely not, it means the tests and curriculum have major flaws.
Teachers and parents have spoken out about the flaws that include poorly written questions and content as well as unrealistic expectations. This spring, a national "opt out" movement inspired parents to pull their children out of Common Core and other high stakes testing. In New York alone, an estimated 30,000 students opted out.
2. Higher standards and rigorous instruction: Common Core promoted itself on higher expectations for students and promises for college and career readiness; however, teachers and education experts say the standards are arbitrary and developmentally inappropriate. Parents across the country are angry that Common Core-aligned lessons are making their kids stressed out and upset, and they've used the Internet to share countless examples the exasperating homework questions their children bring home.
The standards are simply not appropriate for children. Most children in grades K-5 still use "concrete thinking"– they can use a little logic, but their thinking is limited to what they can observe. Common Core and other education reform initiatives focus on "abstract thinking" which involves complex reasoning skills — skills that do not develop in the brain until approximately 11 years of age. The abstract thinking required by Common Core is difficult for many elementary school students, and it can be especially challenging for children in English as a Second Language (ESL) programs.
3. Taxpayers' money: Common Core is taking money from school districts from cash-strapped school districts that could be used for teachers, supplies and facility improvements. According to a study sanctioned by the nonprofit Accountability Works, states will spend up to an estimated $10 billion up front, then as much as $800 million per year for the first seven years that the program is up and running. Much of the cost is on new, Common Core-aligned textbooks and curriculum, but the added expenses also include teacher training, technology upgrades, testing and assessment.
Speaking of costs, the Los Angeles Unified School District has already spent more than $1 billion on Common Core-aligned iPads and school Wi-Fi access; despite the fact that many of its schools are overcrowded and facilities are in dire need of maintenance. It's upsetting to know technology and education companies are getting rich off the backs of children, but it's more upsetting to know these companies are raking in taxpayers' money. One education company, Pearson, has achieved near-monopoly vendor status with the billions it's collecting for creating Common Core instructional materials and testing.
Based on current evidence, Common Core is not providing students with the opportunities they deserve, and it's taking valuable resources from things that have been proven to improve education such as smaller class sizes, well qualified teachers, better school facilities and diverse curriculum.
Our kids deserve better than Common Core standards. They deserve a real education.