Opinion: GOP's Little Or Negative News Coverage In Spanish Is Self-Inflicted Wound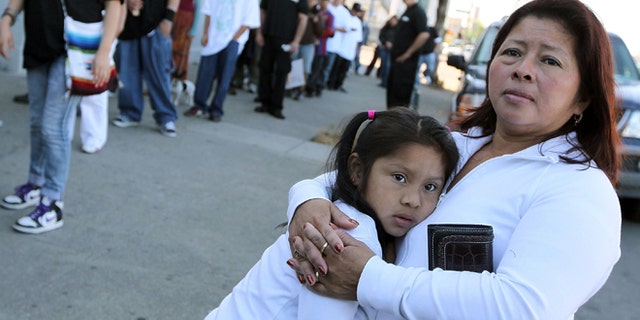 NEWYou can now listen to Fox News articles!
The organization MRC Latino – part of the conservative-leaning Media Research Center – held an event last week to present a new study that found that coverage in Spanish news programs on Univision and Telemundo skews liberal. In particular, they took issue with the fact that Univision and Telemundo partnered to do a town hall to inform Latinos about the Affordable Care Act and tell the community how to sign up.
Pointing fingers while attempting to discredit Spanish language networks' objectivity and whining about the coverage you receive is unproductive and just another attempt to manipulate and deceive the community.
It didn't take long for Senator Marco Rubio to jump on the bandwagon to criticize Telemundo and Univision, he said they're "all-out advocates for Obamacare, trying to get people signed up….and it's unfortunate." You would think that Senator Rubio would want Latinos and Hispanics to understand the system, their options, and how to sign up for healthcare. Apparently that's not the case.
Univision and Telemundo's job is to keep the Latino / Hispanic community informed – particularly when it comes to issues that greatly affect them. MRC Latino labeling the networks' coverage as liberal is another Republican attack towards the Latino community, and an incredibly cynical and inaccurate attempt to discredit the networks' objectivity.
Spanish language networks' overall coverage reflects the interests of the Hispanic and Latino community. Republicans' little or negative coverage in Spanish nightly news is a self-inflicted wound that has nothing to do with network bias; it has to do with facts.
On the Affordable Care Act, Univision and Telemundo did the responsible thing as media outlets with a particular constituency, and informed their audience - which is greatly affected by the new health law - about how to sign up for the ACA. They helped their Spanish speaking audience sign up for healthcare because they know that Latinos are one of the largest uninsured populations in the United States, and that Obamacare is the law of the land - no matter how many times Republicans vote to repeal or undermine it. Univision and Telemundo did nothing wrong by having a conversation.
And don't even get me started on immigration reform. Republicans have quite the nerve criticizing Spanish media networks for their coverage on the issue. Immigration reform is a priority for the Hispanic / Latino community, and the networks' coverage reflects the reality. How many times have Republicans killed the possibility of passing immigration reform or voted against measures that would advance HR 15 to the House floor?
It's crystal clear that Republicans are the ones blocking immigration reform from moving forward in the House of Representatives and playing with peoples' lives. Republicans have no place to complain about the coverage they're receiving from Spanish language networks when they're standing in the way of a path to citizenship for 11 million undocumented people in this country, many of whom are of Latino / Hispanic descent, and rely on Univision and Telemundo as their trusted news networks. The networks are simply reporting what issues are impacting the communities of their audience.
Just this past week, in the House Budget Committee's markup of the Ryan budget, Republicans on the committee unanimously voted against an amendment to create the economic infrastructure to support comprehensive immigration reform. They also voted unanimously against raising the minimum wage – 25 percent of those affected by a minimum wage hike are Hispanic – and they have failed to extend long-term unemployment insurance.
All of this on top of Congressmen Steve King and Mo Brooks' latest offensive comments towards military DREAMers. Steve King thinks these DREAMers should be deported, while Mo Brooks said that they have "questionable loyalties."
Univision and Telemundo have done their job reporting the facts. If Republicans want more positive coverage, they should change their policies to ones that will benefit the Latino / Hispanic community. They should change their rhetoric, and stop blocking immigration reform. Pointing fingers while attempting to discredit Spanish language networks' objectivity and whining about the coverage you receive is unproductive and just another attempt to manipulate and deceive the community.
Republicans believe reaching out to Latinos means putting Hispanic organizers on the ground, while continuing to insult the community with their words and their actions — and now apparently insulting Latino media as well. And they wonder why their coverage falls short?