Opinion: Despite Study Results To The Contrary, Mammograms Continue Being Beneficial To Women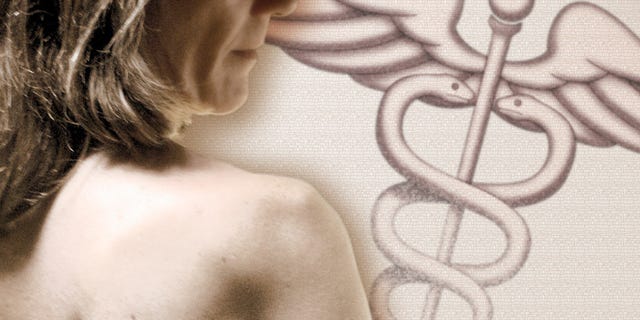 NEWYou can now listen to Fox News articles!
This week's press release related to the findings of the Canadian National Breast Screening Study stated that "annual mammography failed to reduce breast cancer mortality in women, age 40–59, compared with physical examination or routine care." This finding is at odds with results of other studies that have shown mortality risk reduction with screening and have formed the basis of guidelines favoring routine screening. The results of the Canadian study were met with a firestorm of criticism from groups favoring mammographic screening.
In the face of conflicting study results and conflicting expert opinions, what should individual women and their physicians (including me) do with regard to mammographic screening for detection of breast cancer?
In my view, it is certainly reasonable to continue to follow guidelines developed by respected organizations who have based their recommendations on the preponderance of scientific data related to screening. The American Cancer Society, the Mayo Clinic, and the U.S. Preventative Services Taskforce, among others, provide very similar recommendations regarding mammographic screening based on these data. Insurers largely follow these guidelines in providing coverage for screening. These guidelines generally include initiating screening between ages of 40 and 50, conducting screening every year or two, and discontinuing screening above age 75. Within these broad parameters, I would think that every thoughtful patient and physician would find a comfortable process that they could follow.
However, it is probably worth considering that the continued healthy debate about the value of screening mammography illustrates the fact that screening of large populations with overall low risk for disease can never be flawlessly efficient and will always operate at the margin of usefulness. In other words, could we somehow do this better if we were more specific about who we screen and how often we do it?
Unfortunately guidelines do not allow us to provide highly personalized recommendations for individual patients, but rather are expressions of broad policy for large populations. Screening can only be personalized when individual patients and their physicians look carefully at each patient's unique circumstances. The renewed discussion of the guidelines will be of greatest value when it is viewed as an opportunity to think creatively and specifically about the circumstances of the individual patient.
For example, I particularly want my patient to be screened more frequently if she has dense breasts, has a family history of breast cancer, or has other personal factors which are known epidemiologically to favor development of breast cancer (such as early menarche, late menopause, obesity, few or no pregnancies). On the other hand, I'd feel less urgency about screening patients who had none of these factors. Finally, after a thorough discussion of these issues, if anxiety about breast cancer was going to be a major life stress for the patient, screening would be an advantage.
Another important idea coming out of the commentary related to this report was the fact that breast cancers discovered as a result of provider physical exams or patient self-exams led to successful outcomes of breast cancer treatment which may have overcome the fact that screening mammography did not detect the cancers first. The point of this observation is that in recent years our treatments for breast cancer have become more successful, to the point where the majority of women diagnosed with breast cancer by whatever means will survive their disease.
Much of what I'm describing above is also being recognized in the context of prostate cancer, where routine screening of large populations is being de-emphasized in favor of more targeted screening of individuals based on judgments by individual patients and their physicians.
In summary, I believe that the controversy about mammographic screening offers us an opportunity to look more specifically at individual needs for screening. Mammographic screening can be individually designed for each patient based on careful discussion between the patient and her physician, the context in which the most appropriate approach for her can be developed.