Opinion: Congress Shouldn't Hold Internet Users Hostage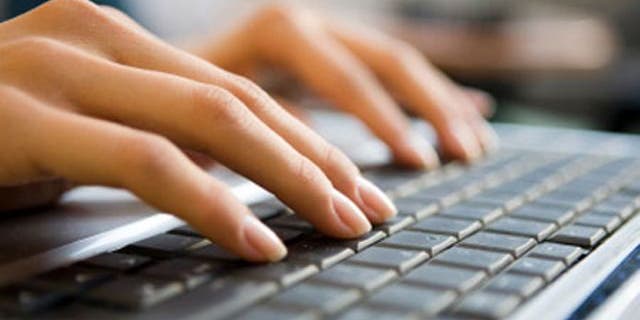 NEWYou can now listen to Fox News articles!
In less than three months, millions of Americans will face new taxes on Internet access if the Senate does not act. The Internet Tax Freedom Act (ITFA), which has prevented most states and cities from taxing Internet access, expires November 1. If not renewed, Internet users could face being taxed on all their Internet connected devices an amount that could go as high as double the average sales tax rate of 7 percent.
When the ITFA was originally enacted in 1998, Congress and then-President Bill Clinton believed that use of the nascent Internet was something to be encouraged. At an inaugural hearing on the legislation, Rep. Christopher Cox (R-Calif.), an original co-sponsor of the bill, stated "the Internet Tax Freedom Act is based on a simple principle: information should not be taxed."
Both Democratic- and Republican-controlled Congresses have resoundingly agreed with that sentiment over the last 15 years, renewing the moratorium three times with overwhelming bipartisan support.
What has changed?
The number of Internet users for one. Since ITFA was put in place, the Pew Research Center estimates that Internet usage among Americans has skyrocketed from less than 25 percent of all people in 1998 to more than 85 percent today.
For minorities, the growth in usage has occurred primarily in the last decade. Pew estimates in the last three years alone, the share of Latino adults who say they go online occasionally has increased by 14 percent and is now on par with other demographic groups.
Despite these gains, Internet use and broadband adoption is still closely tied to income levels. Numerous studies report price as one of the main inhibitors to broader adoption of broadband services across the country. This is one reason Latinos are more likely to access the Internet through mobile devices – which are already taxed at high rates compared to other goods: 17 percent on telephone and voice services compared.
If the Senate fails to act before November 1, a torrent of new taxes on Internet access could be levied not only on families but also on small businesses and entrepreneurs across the country. This could stymie the great progress our country has made in recent years.
The Internet has been a gateway for innovators to connect to customers throughout the country and around the world. In fact, a new generation of Latino tech wunderkinds is now using mobile technologies as the basis for entrepreneurship by developing new products, services and content of their own.
Our communities have benefited as well. For instance, students are now able to tap into a wealth of online information resources and collected knowledge to receive a world class education regardless of their zip code.
Given these advances and the ubiquity of the Internet today, some argue that it is no longer an emerging technology in need of support. We disagree: it is not the Internet that needs support but the communities that have the most to gain from its adoption. By unnecessarily increasing costs, a new tax on Internet access would be a step backward for millions of American families, students, and businesses.
Pundits routinely discuss the impact Latino voters will have on future elections. The issue of Internet access taxes – and Congress' potential inability to address this issue of almost universal consensus – could be an issue Latinos watch closely leading up to the election.
The Senate must follow the House in passing this rare piece of bipartisan legislation before its expiration to ensure Americans are not hit with a burdensome tax on Internet access when they can least afford it.