Opinion: Apple And The Lack Of Latinos In The Tech Sector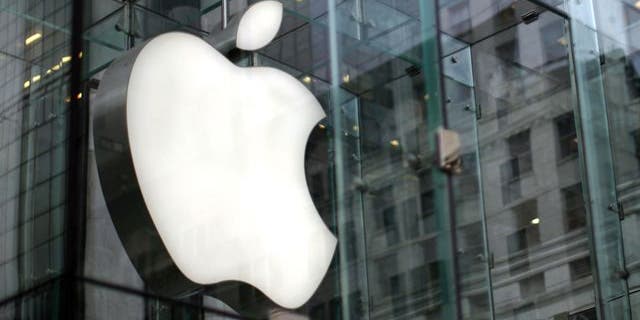 NEWYou can now listen to Fox News articles!
Last week, tech giant Apple earned some embarrassing headlines after releasing data revealing that they are still employing primarily white and Asian men in their best-paying jobs. It appears that, for all of Apple CEO Tim Cook's tweeting about how "inclusion inspires innovation," significant disparity between the rhetoric and the reality remains.

While Apple's striking demographic data is not unlike that of many other tech firms, the report was an uncomfortable reminder of how the tech world — one of the most exciting, lucrative segments of the American economy — can look a lot like an exclusive club that is not yet fully acknowledging the importance of America's growing, emerging markets.

For many in those markets (namely, women and people of color), the Apple data was also a stinging reminder that the iconic company — like many of their tech brethren — only seem to have a minority challenge when it comes to whom they hire. They have no problem targeting and profiting from consumers in emerging markets. They recognize their growth, so selling product to people of color is just good business. The Hispanic community, for example, is expected to have a purchasing power of about $1.5 trillion by 2015.

But hiring a more diverse workforce is good for business, too. It's not just the right thing to do--it's the right business decision because nothing helps consumer marketing more than having representatives from those consumer groups working for the company.

The troubling question, more than why doesn't Apple currently have a diverse workforce, is this: Why isn't Apple taking any steps to change?

A disparity in numbers doesn't necessarily indicate discrimination. Apple and other tech firms have a tendency to hire people who are from their own network, which is normal. But their networks don't tend to contain many people of color. More simply put: They just don't know many black and Hispanic people.

This is not likely to change unless a deliberate, thoughtful effort is made.

My recommendation to executives at Apple and other high-tech companies who can't seem to break out of their traditional, status-quo networks is simply this: Actively reach out to other networks. Embrace this type of innovation, as you have so many others. And like so many other modernizations, if you embrace this one, you will end up with the competitive edge.

My father, who founded the U.S. Hispanic Chamber of Commerce, used to call network outreach the "Sanchez-to-Sanchez-to-Smith" way of doing business. He always told other Hispanic business owners that if they wanted to do business with Smith, but didn't know any Smiths, they needed to find the other Sanchezes who were already doing business with Smith.

For Apple, it could be the Smith-to-Sanchez-to Sanchez model. Because while it's great to have the know-how, you also need the know-who.

When talking to executives in industries that struggle with diversity, I often hear the same refrain: "We'd like to hire more people of color, we just can't find them." I'm not satisfied with that answer because the truth is that there are many qualified people in all communities.

Through The Latino Coalition, I've experienced this truth first-hand.
We are a network that engages with groups across the both the demographic and business spectrums.
We work with women's groups, Asian groups, African American groups. Our business partnerships are are in healthcare, hospitality, energy and, yes, high tech. And I have found that there is incredible diversity of talent and experience within each of our groups. Our work together never fails to destroy stereotypes and build significant capacity for growth and success for everyone involved.
With benefits like this, the only hard part when it comes to network outreach is taking the first step. I'd call that step leadership. Another, simpler way of saying this: Someone needs to build the first bridge.

So I hope that Apple and other tech companies will make a commitment, today, to build that bridge.
It will be a step that not only acknowledges, but truly leverages the fact that we are all inter-connected and dependent on one another for economic growth and success. The time for this innovation is past-due.