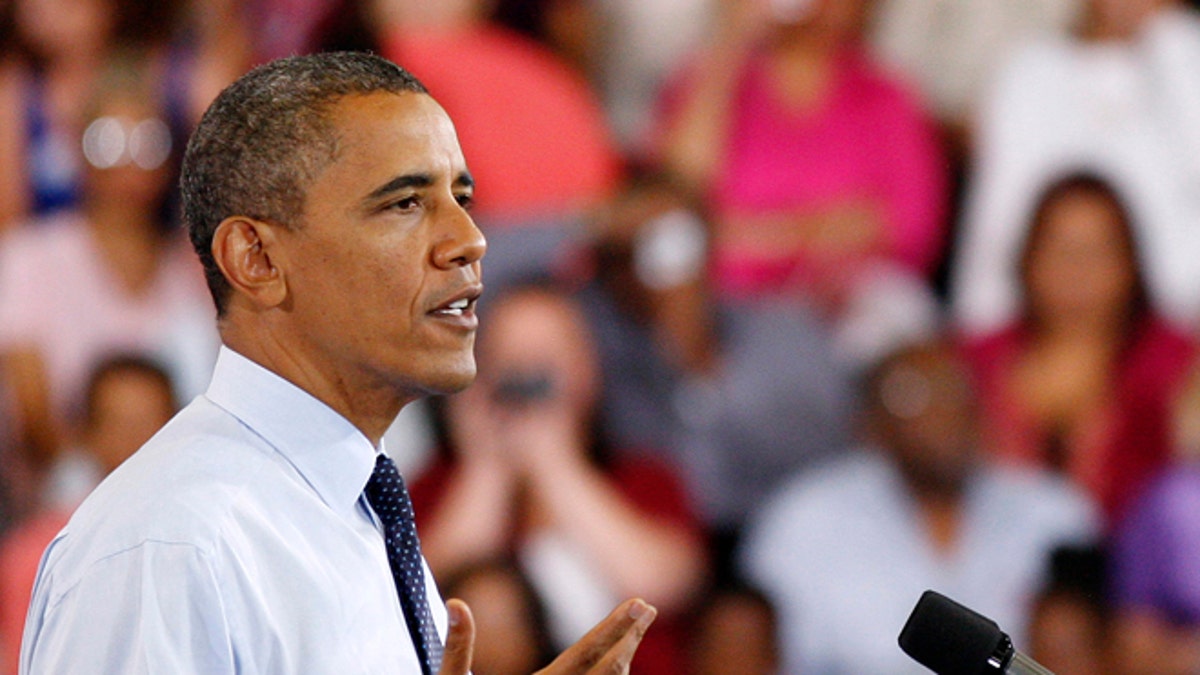 The visit of UN Secretary-General Ban Ki-moon to Iran this week, as the country chairs a meeting of the so-called 120 member Non-Aligned Movement, says as much about the failure of President Obama's Iran policy as it does about the UN's abject lack of a moral compass.
The Obama administration was instrumental in supporting Ban Ki-moon's bid for a second term, fought back congressional attempts to subject American UN funding to greater controls, and has run its foreign policy through UN institutions from the outset. But when President Obama asked the SG not to go to Iran during an election cycle that spotlights Obama's alleged ability to isolate the regime, he turned him down flat.
The line of world leaders who don't take this American president seriously just got longer.
The UN has a hard time confronting Iran for many reasons. For starters, Iran is a UN authority figure. Currently, Iran is a Vice-President of the UN General Assembly. Though it stones women to death for alleged adultery, and recently banned them from 80 fields of university study, Iran is a member of the UN Commission on the Status of Women. A master at arbitrary and unlawful killings, as well as torture, Iran is on the UN Commission on Crime Prevention and Criminal Justice. Infamous for an absence of freedom of speech and of the press, Iran is the Rapporteur of the UN Committee on Information.
[pullquote]
Iran is also the world's leading state sponsor of terrorism. But the UN still has no definition of terrorism because all if its Islamic members have signed on to the Islamic Terrorism Convention which says blowing up selected women and children doesn't count.
Evidently, therefore, Ban Ki-moon felt the UN and Iran still have lots in common.
Also not holding the Secretary-General back was Iran's systematic refusal to admit other UN officials, namely those specifically charged with investigating its human rights abuses. As recently as July, Iran refused to cooperate with the UN Special Rapporteur on Iran or allow him into the country. Also being refused entry after numerous requests are the UN Special Rapporteurs on torture, the independence of judges and lawyers, freedom of opinion and expression, summary or arbitrary executions, involuntary disappearances, freedom of religion or belief, and minorities. Obviously, the Secretary-General's outing will permit Iran to tout his anodyne presence as an acceptable substitute.
Back in 2007 then UN High Commissioner for Human Rights Louise Arbour made a similar mistake of attending a Tehran event of the Non-Aligned Movement. Following Arbour's appearance, Iranian officials crowed that the UN had "taken part in the conference at the highest level" – and executed 21 people the day after she left.
Today, Iran's genocidal sights are in plain view – with yet another call by President Mahmoud Ahmadinejad to "finish off" "the Zionist cancerous tumor" less than two weeks ago. Even the UN's own slothful International Atomic Energy Agency threw up its hands on August 24 during its efforts to investigate Iran's nuclear program and its military dimensions, and announced "important differences remain between Iran and the Agency…we have no plans for a follow-up meeting." But why would Iran bother with the IAEA when the Secretary-General is coming to town?
President Obama has spent his first term in office watching the world's most dangerous state make a dash for the world's most dangerous weapon, and waiting for the UN Security Council, General Assembly, and Human Rights Council to get serious about the isolation and sanction of Iran. Ban Ki-moon's Tehran sojourn legitimizes this rogue regime. President Obama's foreign policy legitimizes the UN. It's a toxic mix.