NFL is ready for its first openly-gay player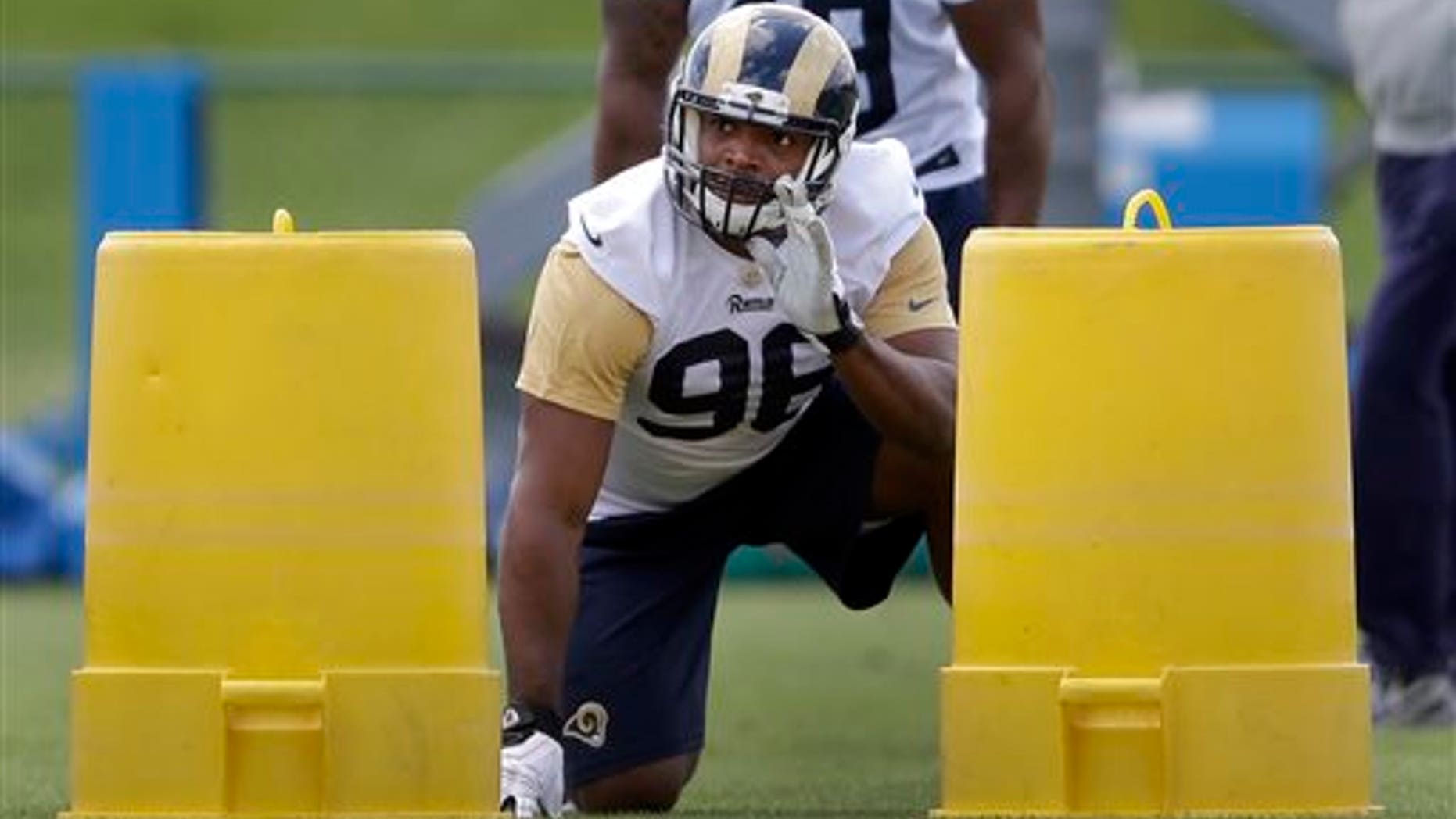 This week Michael Sam arrived at training camp with the St. Louis Rams. Emotions are running high. As the first openly-gay player on an NFL team, will his sexual orientation cause distractions? If my experience playing high school football is any indication, the answer is, "No."
Three years ago, when I showed up to football practice as a freshman at a new school, the first person I noticed was Colton -- everyone did. A 6-foot, 4-inch 300-pound defensive tackle with a voice and personality to match, Colton wholeheartedly embraced the job of ordering us freshmen to carry equipment and water where it needed to go, while simultaneously introducing himself and making us feel welcome.
In my two years playing alongside our student body president, Colton was a crucial player on the field, and an invaluable leader who brought both upbeat energy and inspiring fire to our team in the locker room.
Unfortunately, in his senior year, we missed out on the state title game for the first time in three seasons, but any observer of the team knows that Colton's only negative hand in our disappointing year was his missing a great deal of the season with a concussion, not the "distractions" brought about by his sexual orientation.
That's right, Colton is gay.
[pullquote]
We all knew Colton as an openly-gay football player, but no one felt uncomfortable, no one felt that there was a "sexual tension," and it in no way harmed our locker room. In fact, the only difference one could see in our locker room because of his open sexual orientation was a sharp decline in the use of homophobic language -- a decidedly positive change.
Colton helped us win football games. That was all that mattered.
I didn't care about Colton being gay, just as he didn't care that I am straight.
The University of Missouri Tigers teammates of Michael Sam, the first openly-gay player to be drafted into the National Football League, certainly felt the same way.
Quarterback Maty Mauk put it simply, "I love Mike. He's an All-American. What else do you want from him?"
The sexual orientation of a football player simply does not cause problems for a team. St. Louis Rams head coach Jeff Fischer and his assistants should know this when training camp rolls around.
Only 20 percent of Americans say they would disapprove of their favorite team signing an openly-gay player, according to a YouGov poll. Similarly, an ESPN survey stated that 86 percent of NFL players would have no problem having an openly-gay teammate. While that number is still too low in my estimation, 46 supportive members of an NFL 53- man roster is certainly enough for any coach to feel comfortable about the state of his locker room.
Sam should be given a fair chance to succeed like everyone else, with no ungrounded fears of locker room disruption playing a role in the evaluation of a high-character football player.
Football's most legendary coach, Vince Lombardi, coached a number of closeted players and was a definite supporter of their right to be given a fair chance on the field. In a scene described in his biography, Lombardi told an assistant to coach-up a gay running back and said, "If I hear one of you people make reference to his manhood, you'll be out of here before your ass hits the ground!"
If one of the most old-school, ruthless and successful coaches of all time was able to support his gay players admirably, back when homosexuality was far less accepted, any respectable coach should be able to do so today.
Michael Sam should be judged on his football abilities, not unsubstantiated fears of distractions, and ultimately, as Lombardi famously did, "Treat all players the same -- like dogs."
Gabe Finger is a senior at The Potomac School in McLean, Va., and a running back on the school's football team. He is a summer intern at Log Cabin Republicans.