Peter Navarro: President Trump's Conventional Arms Transfer policy is strengthening America and its allies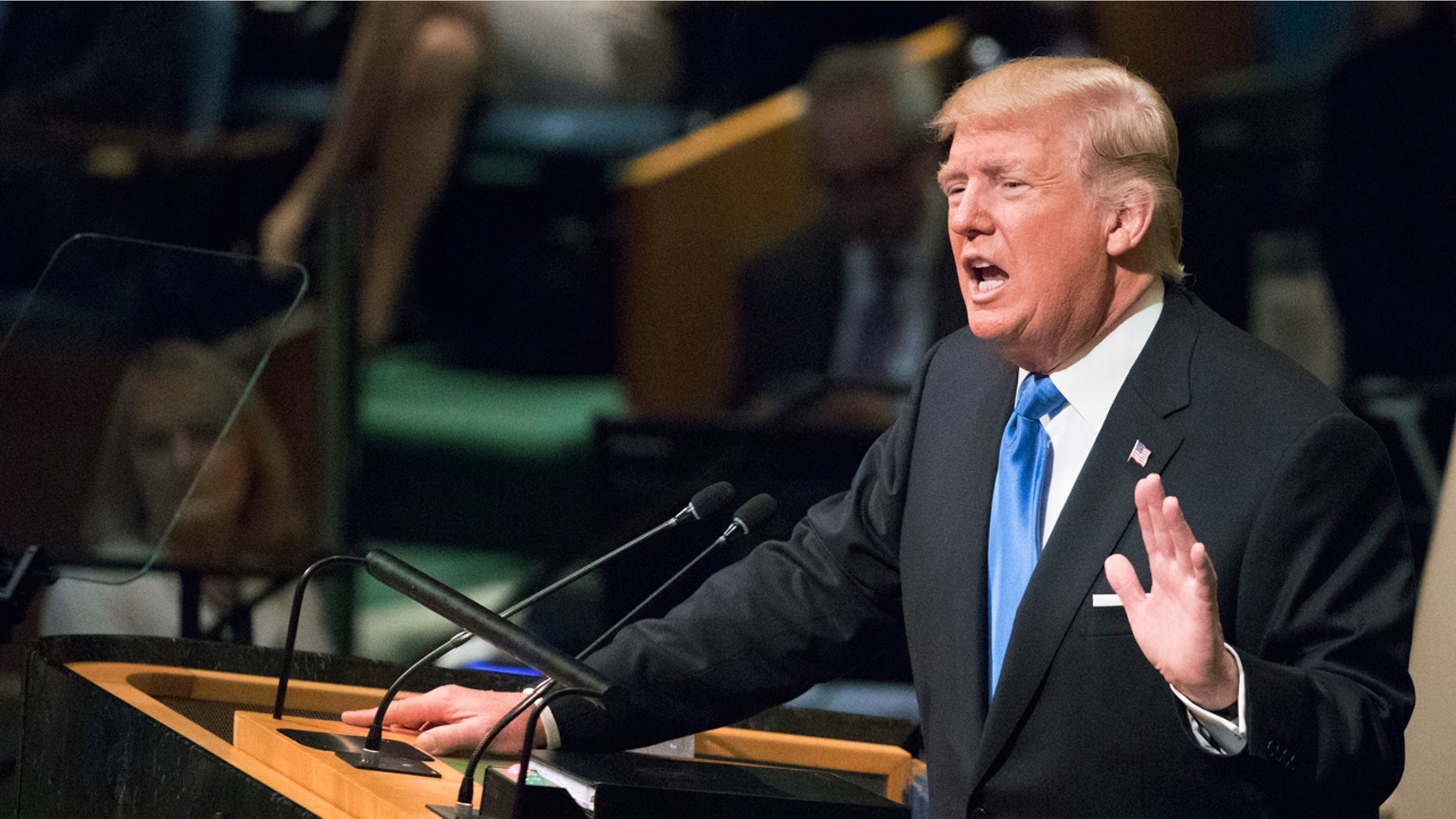 One year ago, under the strategic banner of "economic security is national security," President Trump introduced a new Conventional Arms Transfer (CAT) policy. Today, at a ribbon-cutting ceremony in Greenville, S.C., a new F-16 fighter jet facility takes wing. Here we see a perfect example of cause and effective job creation in motion.
The president's new, more aggressive CAT policy has put into sharp focus the critical synergies between a globally competitive defense industrial base, a strong domestic economy, and a more effective geo-strategic competition with rivals such as China and Russia.
The new CAT policy improves the competitiveness of United States arms sales internationally in three ways. The process advances proactively rather than reactively by prioritizing strategic competition, focusing on key partnerships and capabilities, and updating regulatory frameworks such as the International Traffic in Arms Regulations. More active engagement with the Congress, industry, international partners, and other stakeholders has created a more collaborative environment for efficient operation of the United States defense trade.
PENTAGON POINTS TO CHINA, RUSSIA COMPETITION IN NEW AI STRATEGY
On the shoulders of President Trump's new CAT policy, the financial value of Direct Commercial Sales authorizations, in which the purchasing country consults directly with industry and which are licensed by the Department of State, rose 6.6 percent to $136.6 billion in FY 2018. The value of Foreign Military Sales (FMS) cases implemented by the Defense Security Cooperation Agency (DSCA) rose 33 percent to $55.66 billion over the same period as the DSCA closed over 1,700 FMS cases — a 42 percent increase from the previous year.
Let us all remember this essential truth: When we promote and strengthen our manufacturing and defense industrial base, we empower our allies, grow our workforce, and keep Americans safe.
These improvements are the result of a fundamental change in organizational culture spearheaded by Ambassador John Bolton at the National Security Council, Secretary of State Mike Pompeo, Acting Secretary of Defense Pat Shanahan, Secretary of Commerce Wilbur Ross, and multiple other key leaders.
To better facilitate government unity in advocating for United States arms transfers, State and Defense Department representatives talk daily with their counterparts on Capitol Hill to fulfill their obligations to apprise Congress. Representatives from the National Security Council and the Office of Trade and Manufacturing Policy meet at the White House every other week with the State Department Political-Military Affairs team to identify bottlenecks and expedite the process while the new Interagency Working Group on Offsets works to ensure foreign procurement requirements do not create unfair burdens on United States companies.
On the economic security front, transfers of systems ranging from M1 Abrams tanks and F-16 fighter jets to Patriot and THAAD missile defense systems support tens of thousands of United States manufacturing jobs and supply chains across America. Workers of all backgrounds benefit, as these high-paying jobs span the spectrum from scientists, engineers, and software designers to welders, machinists, and electricians. Arms transfers can also exploit economies of scale, reducing the cost of tanks, planes, or ships — thus providing taxpayers the return on investment in our defense posture they expect and deserve.
Every sale of United States defense items to our military partners also bolsters our national security by strengthening our alliances and partnerships, increasing our partners' capabilities, and ensuring that the United States remains the strategic and long term partner of choice. By sharing United States technology, training, and equipment, we improve military interoperability across friendly nations and facilitate collaboration at the highest levels. This is happening in Europe, the Middle East, Asia, and elsewhere.
Through the new CAT policy, we also improve our ability to offer highly competitive alternatives to Chinese defense items of lower reliability and Russian defense items now sanctionable under the Countering America's Adversaries through Sanctions Act. By providing allies and partners with viable geostrategic alternatives and as we empower our allies to defend themselves against mutually shared threats, we are better able to maintain a United States presence in key regions even as we may, in some cases, decrease the need for United States troops.
The case of the recently approved sale of eight F-16 fighter jets to Bulgaria vividly underscores how the Trump administration is improving conventional arms transfers. When the Bulgarian government decided to replace its aging fleet of Soviet-origin MiG-29 fighter jets in 2018, it opened a bidding process among Swedish, Italian, and American contractors. The U.S. government made a clear case for the unparalleled capability and support that purchase of the F-16 would convey, and, on Jan. 6 of this year, the Bulgarian parliament approved plans to purchase the made-in-America F-16 — in what will be Bulgaria's largest military procurement since the fall of its Communist regime.
Slovakia made a similar decision when it signed an agreement letter on Dec. 12, 2018. Not only will Eastern Europe and the NATO Alliance be stronger, but our manufacturing base will be more resilient.
The F-16 production line in Greenville, South Carolina, would not be having a ribbon cutting ceremony today were it not for President Trump's bold advocacy with our international partners. Of course, what happens in Greenville with the F-16 won't stay in Greenville. According to Lockheed Martin, F-16 production supports over 16,000 jobs across 41 states.
CLICK HERE TO GET THE FOX NEWS APP
Here's the bottom line: President Trump's bold and forward-thinking new CAT policy has strengthened the working partnership between the U.S. government and the American defense companies that supply our warfighters and allies with the best equipment on Earth. In doing so, it is significantly increasing arms transfers to our allies and partners to the benefit of both economic and national security.
So this month, as we celebrate the one-year anniversary of the president's robust, successful conventional arms transfer policy and cut a new ribbon in Greenville, let us all remember this essential truth: When we promote and strengthen our manufacturing and defense industrial base, we empower our allies, grow our workforce, and keep Americans safe. Thanks to the president's strategic thinking, our country has never been more secure.