Myanmar – another Obama-Clinton foreign policy legacy blows up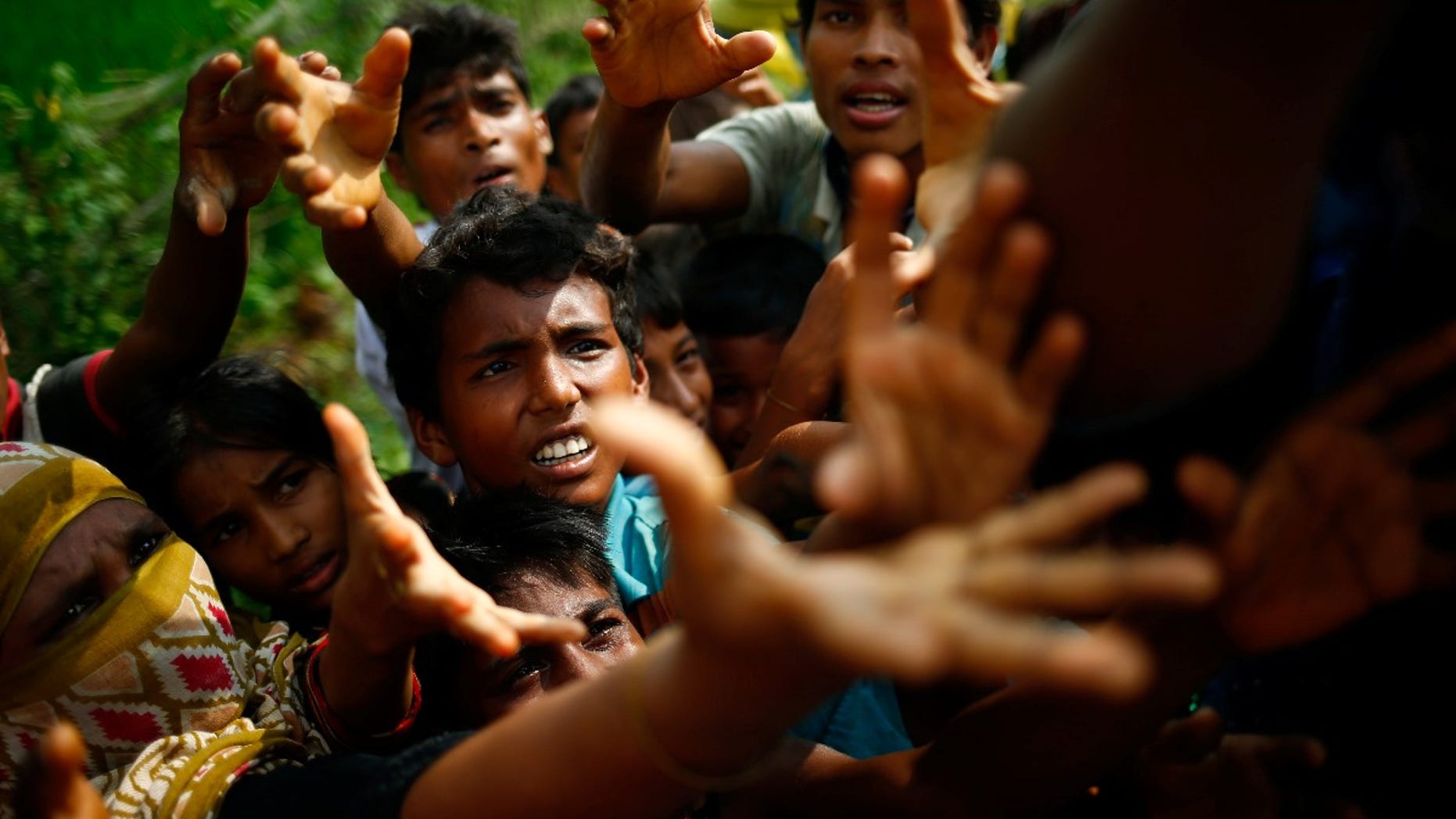 This past weekend, as American heads were focused on Houston, a long-blossoming human rights crisis almost 9,000 miles away has begun to draw the eyes of the world. The nation of Myanmar, a country President Barack Obama is given credit for nurturing into a fledgling democracy, is embroiled in a civil conflict that is seeing reports of mass genocide of Rohingya Muslim men, women and children at the hands of the military there, with nowhere to go and backed up against the border of Bangladesh. The United Nations estimates as many as 60,000 refugees have poured across that border in just one day, and there are reports citing that over 300,000 have been killed since 2012.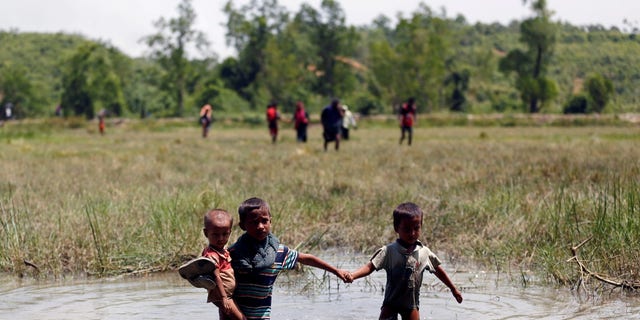 This is all happening under the leadership of Daw Aung San Suu Kyi, the civilian leader of the country and a hailed Obama and Clinton ally. Suu Kyi was the recipient of a Nobel Peace Prize in 1991 and the daughter of a liberation movement leader, Aung San. When the country's government was cracking down on political opposition in the late 1980's, Suu Kyi was placed under house arrest where she remained until her official release in 2010. She soon became a symbol of human rights and the push for Democracy. She was even granted the nickname "Asia's Mandela"
Political violence in Myanmar (formerly Burma) is nothing new. The military has grappled with political insurgents for decades. But the election and installation of Aung San Suu Kyi, with heavy diplomatic backing from President Obama and then-Secretary of State Hillary Clinton, was supposed to begin to change all of that.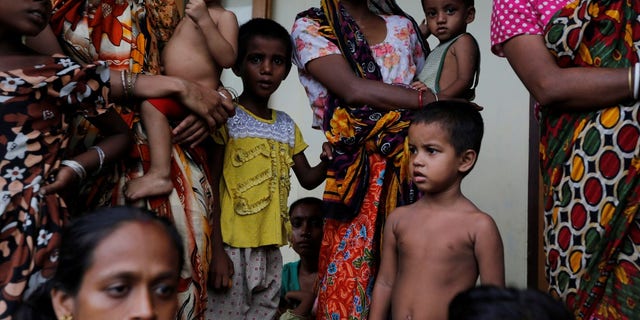 Obama's declared achievement in Myanmar cannot be understated. He appeared side by side with Suu Kyi on several occasions at the White House. Even refusing to refer to the country as Burma sent media hearts a-fluttering. The Obama administration quickly lifted sanctions with Suu Kyi's ascension to leadership when the junta there declared they would share power with a civilian government.
What mattered to both President Obama and Hillary Clinton was the photo op. The media loved the photographs of the Obama motorcade being swarmed in the streets by Burmese people. This was the citizen of the world we were promised in Berlin in 2008.
In November of 2015, just as Mrs. Clinton was polishing off her foreign credentials for her presidential run, she tweeted "Proud of my friend Aung San Suu Kyi and the people of Burma for never giving up in the long struggle to bring change to their country. -H". This was not a tacit political endorsement. This was a warm letter of regards to "a friend."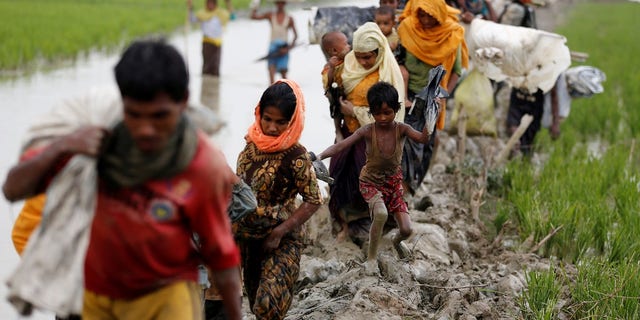 She devoted a chapter of her book, "Hard Choices" to spearheading the situation in Burma. For every criticism of her handling of Benghazi, her "leadership" on Burma was her go-to answer to those critics.
"As secretary of state, I worked with the Republican chairman of the Senate Foreign Relations Committee to pass a landmark nuclear arms control treaty with Russia. I worked with the Republican leader, Senator Mitch McConnell, to open up Burma, now Myanmar, to democratic change. I know it's possible to find common ground because I have done it." she told a House Congressional Panel in October of 2015. No word yet on if the Trump administration will ask to borrow her reset button for the developing crisis.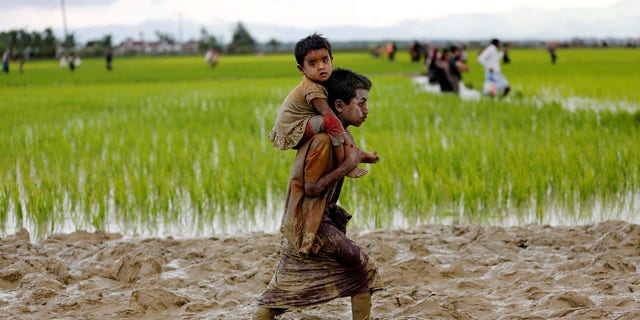 The continued violence and suspected genocide in Myanmar garnered the reactions of some of the most ardent human rights defenders. Malala Yousafzai released a statement on Twitter condemning the violence and in particular Suu Kyi's silence. Suu Kyi has since released a statement which has equaled a flaccid condemnation of the reports of her military participating in ethnic cleansing of the almost one million Rohingya Muslims. Her response has been to attack the reports and the critics for simply not understanding the situation and history of Myanmar. It has not tempered the critics of Suu Kyi. It also has not rallied her defenders.
While this was happening Hillary Clinton was too busy endorsing her friend and supporter Peter Daou's new pro-Hillary media meme website. Samantha Power, Obama's former UN Ambassador, never one to hesitate to throw out a tweet over human rights abuses that occurred under her tenure, was also quiet on the matter. Power did express concern this past November behind closed doors and away from media's eyes and ears.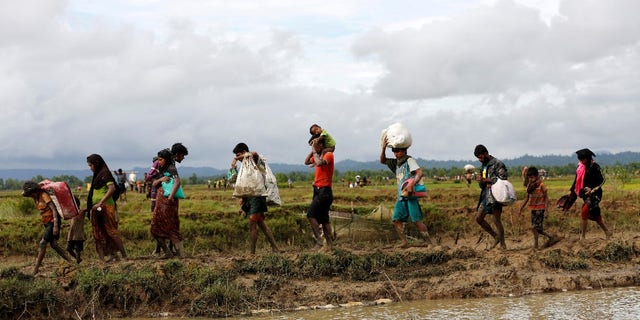 The Obama administration was a masterclass on PR and smoke and mirrors. ObamaCare was a policy disaster that led to people across the country losing their plans, premiums skyrocketing and the decimation of the Democrat party. But Obama looked great selling it to all the right people like Funny or Die, YouTube celebrities and social media.
His foreign policy was largely no different.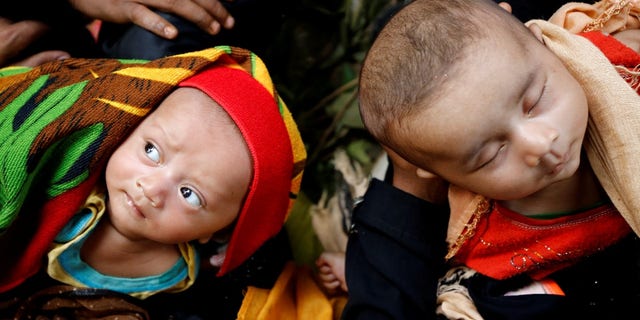 It didn't matter that the administration's backed candidate in Myanmar has developed a tendency to look the other way with political and religious violence and defer to trigger-happy generals and their security forces. What mattered is how all this looks in the Foreign Policy wing of the Obama Library which will certainly ignore events past January 20th, 2017.
What mattered to both President Obama and Hillary Clinton was the photo op. The first U.S. president to visit Burma, and the first Secretary of State to visit Burma since 1962. The media loved the photographs of the Obama motorcade being swarmed in the streets by Burmese people. This was the citizen of the world we were promised in Berlin in 2008.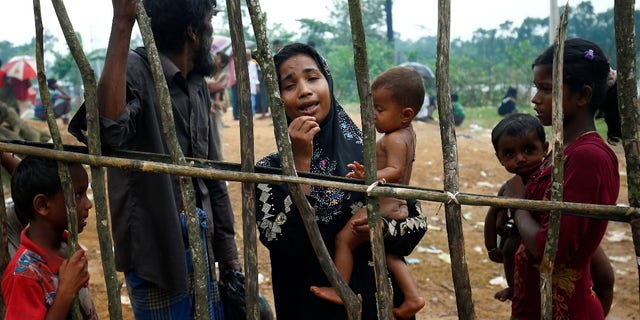 It's no accident that the first people who demand the loudest that we cannot ignore atrocity against the weakest of cultures and religions have suddenly found themselves muted on the subject of genocide of Muslims in the Rakhine state.
Now there are calls to revoke Suu Kyi's peace prize as she attempts to explain to the world her submissive and apologetic stance to the UN and the world. And like the Arab Spring, Russia, Cuba (with reports that American diplomats were attacked with sonic pulse technology there), Libya and Yemen, Obama-Clinton era soft diplomacy is crumbling in Myanmar.  But what does that matter when you can devote a chapter of your book to your accomplishment there and the press can hail how many air miles you racked up as Secretary of State?
This is another blow to Obama's eight years of mirages of success on a world stage. There is not a corner of this globe that is better off for his presidency and this will become even more prevalent as the United States attempts to navigate a more dangerous world under an unpredictable President Trump. But Myanmar's current state is a textbook example of why people chose not to send Hillary Clinton to the White House with a barrage of media endorsements hailing her expertise in foreign relations.
And it's the reason the political left and our media have chosen to largely ignore a genocide now – at the expense of protecting not only her fragile, damaged legacy, but Obama's as well.