'Law & Order' star, NFL, men's group join to say 'No More' to domestic violence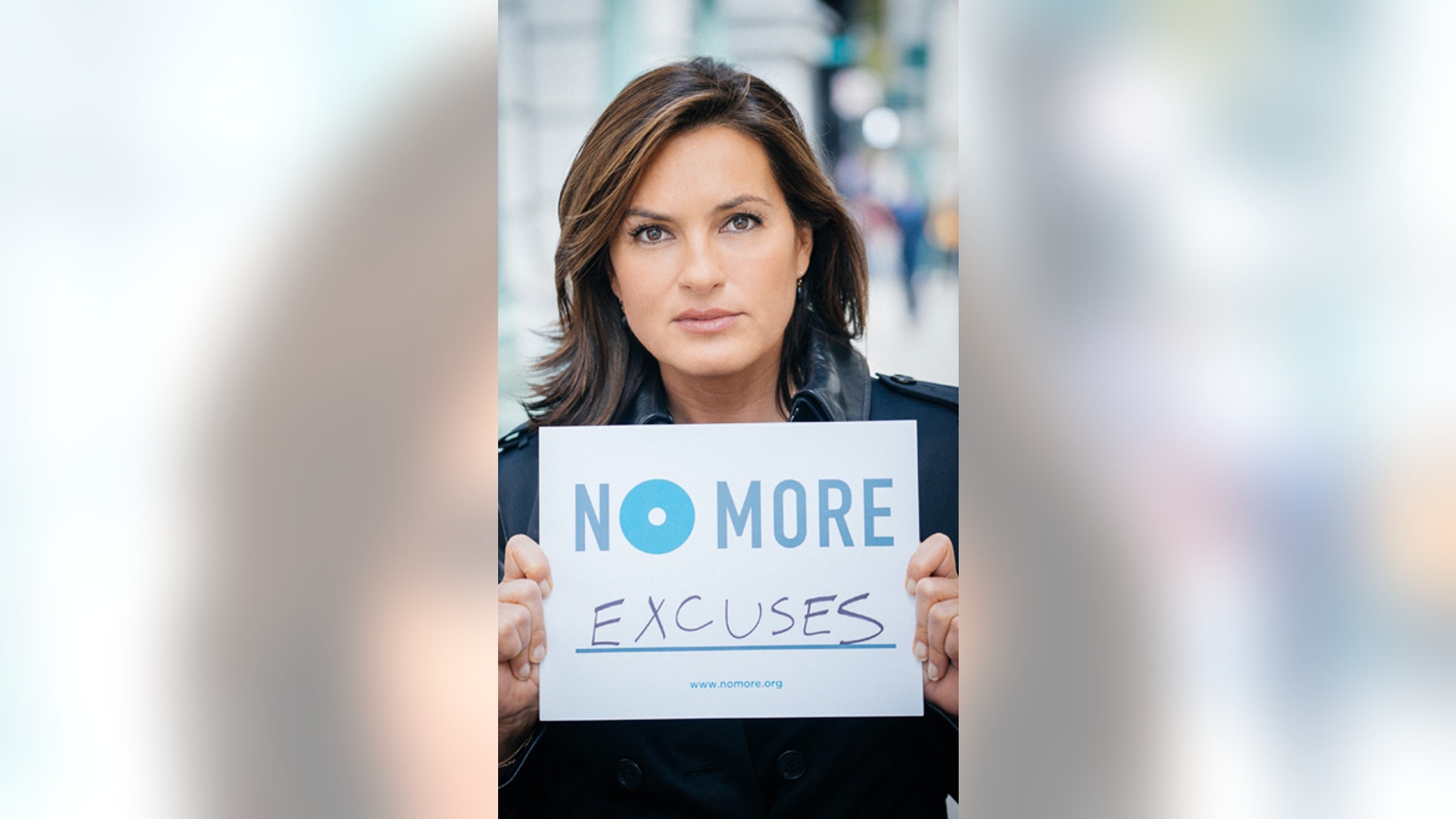 Twenty-four people every minute -- more than 12 million women and men a year -- are victims of physical violence, rape and stalking from their partners.

While the overwhelming majority of violence and abuse against women is men's violence, the majority of men are not violent. However, men are often silent about the violence that other men perpetrate.

But this week saw a group of powerful men step forward: NFL players, current and former, saying NO MORE to domestic violence and sexual assault in a series of groundbreaking new PSAs.
[pullquote]
Players like Pittsburgh Steelers' William Gay, whose mother was killed by an abusive partner.
Like Philadelphia Eagles' Jon Dorrembos, who lost his mother at the hands of his father when he was twelve years old.
Former players like Troy Vincent, now the NFL's Executive Vice President of Football Operations, whose mother is a survivor of domestic violence.

These men, along with nearly two dozen others, are speaking up for each other, for the people they love, for their families, their children, mothers and fathers, friends, teammates, for people they've never met and for themselves.

The new "NFL Players Say NO MORE" PSAs are centered around the first, unifying symbol for the movement to end domestic violence and sexual assault: NO MORE. With the support of hundreds of national and local groups committed to bringing an end to this violence, NO MORE is working to move these issues out of the margins of public and political concern, where they have lived for too long.

We have come to treat these crimes as all but inevitable, passively accepting that they are part of society's fabric. And yes, these crimes affect all ages, in all geographical locations, across all socio-economic divisions. As the NFL players demonstrated once again, these crimes touch everyone.

They are not, however, part of our societal fabric -- quite the opposite, they tear society apart. But the attitudes that allow these crimes to continue, those are indeed embedded in our thinking, our attitudes, and interactions. NO MORE is determined to dismantle those attitudes, and to end every action that contributes to domestic violence and sexual assault continuing in the world.

"Together we can end domestic violence and sexual assault" reads the tag line for NO MORE. The most important word in that phrase? "Together."

We are encouraged and deeply moved by the NFL players who now stand together with us in this effort, and who will undoubtedly encourage other men to do the same.
In speaking out, they have modeled a bold and stirring use of their formidable power. Sports unite us like few things can, and athletes have a singular authority in our society, most especially for the young. What these NFL athletes will demonstrate to their peers and to younger generations in these PSAs is invaluable.

Many people contributed mightily to creating these PSAs: Viacommunity (Viacom's social impact umbrella), Young & Rubicam, the Joyful Heart Foundation, photographer Timothy White, as well as the PSAs directors: Mariska, Tate Donovan and Blair Underwood—just to name a few.

NFL players are now doing their part.

Which leads many people to ask: what is my part?

Most simply, do what William Gay, Jon Dorrembos, and Troy Vincent did: use your voice. Talk about the issues. Normalize the conversation. Challenge attitudes and actions around you. Examine and challenge your own. Become the person at your school, your workplace, your place of worship, who knows the most about these issues.
Volunteer at or give financially to a local organization. Stop saying things that denigrate women and girls, like "Stop acting like a sissy" or "You throw like a girl."
Be an example. Be a leader.

And when you're watching a game this weekend and the PSA comes on, and your child asks what that was all about, be a hero. Engage in the conversation, and model what it means to be a person who is committed to changing the world.

Stand with us. Say NO MORE.