John Fund: In Wyoming GOP primary Trump learns 'You Can't Always Get What You Want'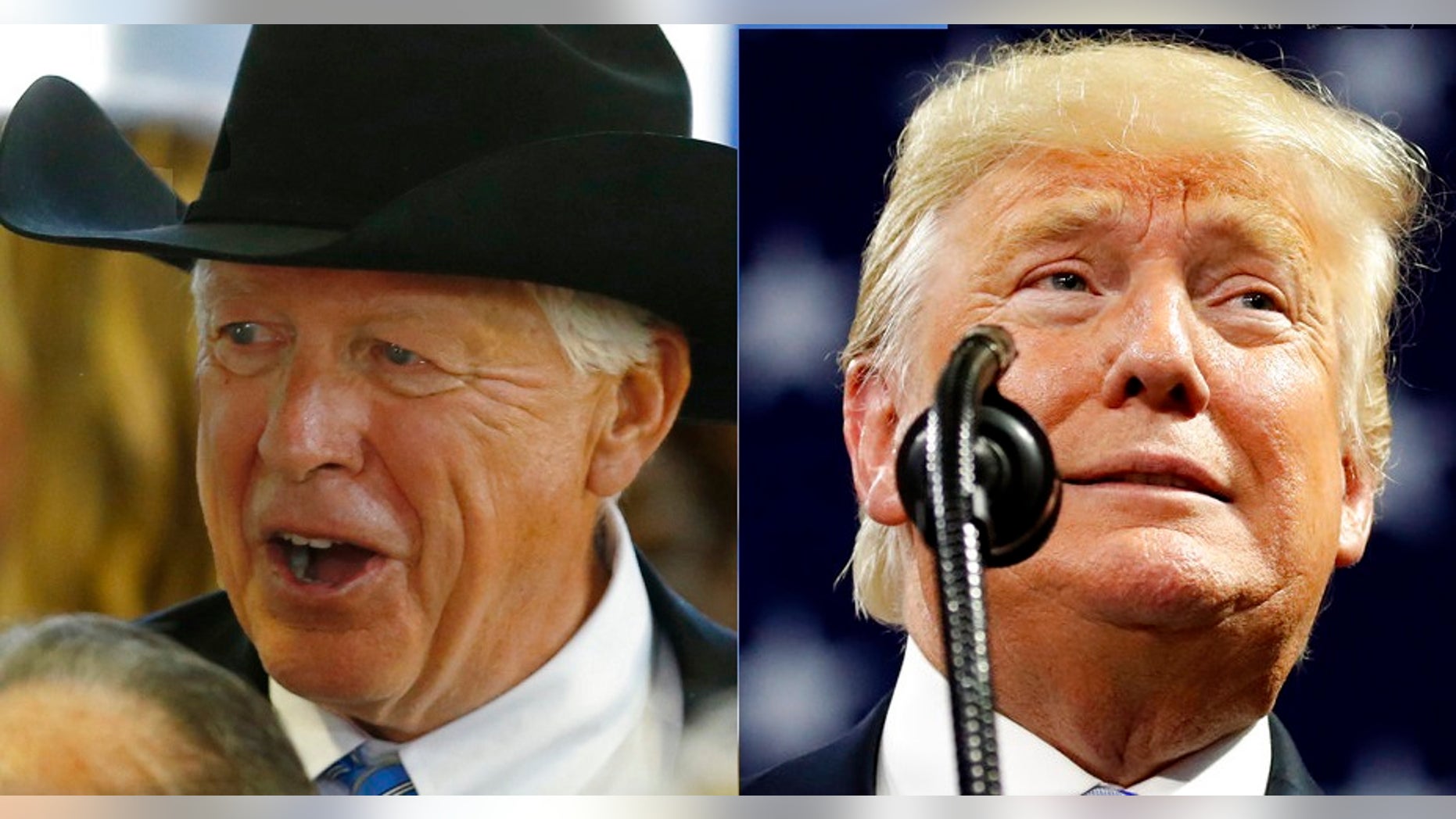 President Trump concluded his rally with supporters in West Virginia Tuesday night with a Rolling Stones song with the lyrics "You can't always get what you want."  The song was appropriate, because a few hours later a Trump-backed candidate lost his GOP primary race for governor in Wyoming.
It was a rare setback for a president who until now has almost always seen Republicans swing behind his anointed choice in GOP primaries.
Trump had good reason to reward wealthy mega-donor Foster Friess with a last-minute endorsement in the Republican gubernatorial primary in Wyoming. In 2016, Freiss was the rare major party donor who had wholeheartedly backed Trump early, making it easier for others to jump in later.
Wyoming was the state that gave Trump his largest margin of victor – 46 points – in the presidential election two years ago and he remains wildly popular in the Cowboy State.
But Freiss, a self-made man who made a fortune in financial services, wasn't able to demonstrate the kind of sure-footedness in politics that he's had in business.
At age 78, Freiss he made an occasionally awkward first-time candidate. His opening speech was a rambling affair in which he called for arming the Kurdish military in Iraq and attacked President Obama's foreign aid priorities. Those are two issues with scant overlap with the duties of Wyoming governor.
Friess' major problem was that for all his nationwide cachet in the donor community, he hadn't really shown much interest in Wyoming issues before running. He eventually developed a sound platform that called for audits of state government programs and budget cuts to eliminate the state's deficit.
Friess 'personal wealth enabled him to spend millions of dollars on his campaign to promote his views and ties to President Trump. Former Republican Sen. Alan Simpson, a moderate, noted: "We'll see whether you can really buy a governor's race."
In the end, Wyoming Republicans just weren't convinced they wanted a start-from-scratch newcomer running state government. Instead they nominated for state Treasurer Mark Gordon, the most moderate candidate and the only elected official seeking the nomination.
Gordon will now be a prohibitive favorite to be elected governor in November. He will face Democratic candidate and former state Rep. Mary Throne. She defeated three other candidates to win the Democratic nomination for governor.
In Alaska, another solid Republican state, President Trump wasn't really a factor Tuesday. Former state Sen. Mike Dunleavy, a conservative, won the GOP primary for governor over former Lt. Gov. Mead Treadwell, who entered the race only in June.
There will now be a three-way race for governor in Alaska. Gov. Bill Walker, an independent who was elected in 2014 with Democratic support, is unpopular and will bleed away support on his left to former Democratic U.S. Sen. Mark Begich. In a three-way race, Dunleavy may well be able to rally conservatives to win a plurality victory. In a tough year for the GOP, Alaska may be one state that shifts to the right.
No doubt, President Trump will dismiss the loss of his favored candidate in Wyoming as an anomaly, simply evidence that not every wealthy candidate in his 70s can replicate Trump's "magic touch" with GOP voters.
But Friess' loss was a reminder that Republican primary voters aren't robots. Just because Trump may urge them from afar to back his favorite candidate, they are still going to kick the tires and make their own independent judgement of who should carry the party banner.