Homeland Security Chairman McCaul: We are now one step closer to securing our borders, America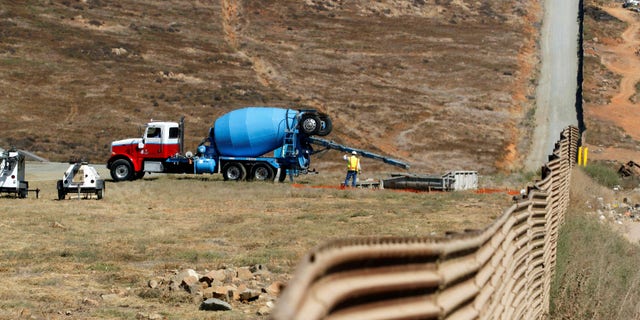 NEWYou can now listen to Fox News articles!
When it comes to solving our nation's most complex problems, Washington has gotten used to kicking the can down the road. Nowhere has this been more evident than with the security of our borders. But with our homeland continually threatened by international terrorists, drug smugglers, human traffickers and transnational gangs, complacency at the border is simply unacceptable.
In the November election, the American people made it clear that the time for simply talking about border security is over. They called for action. Fortunately, the Committee on Homeland Security in the House of Representatives was listening and has begun to answer their call.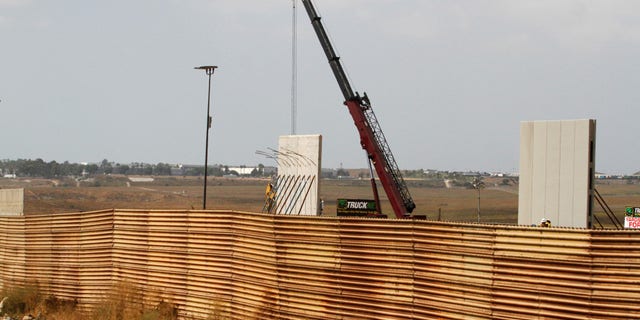 On Wednesday the committee, which I chair, approved the Border Security for America Act. This important legislation is a 21st century multilayered approach that authorizes $10 billion for tactical infrastructure along our southern border, including the construction of a wall and new cutting-edge technology. It also empowers the Department of Homeland Security secretary to take further actions where necessary.
While a wall and other physical barriers are essential to attaining our goal of improved border security, this bill doesn't stop there. It also authorizes $5 billion to improve and modernize ports of entry to target illegal immigration, facilitates trade, deploys the National Guard to aid with intelligence gathering and aviation support, and targets people overstaying their visas with the full implementation of an entry-exit system.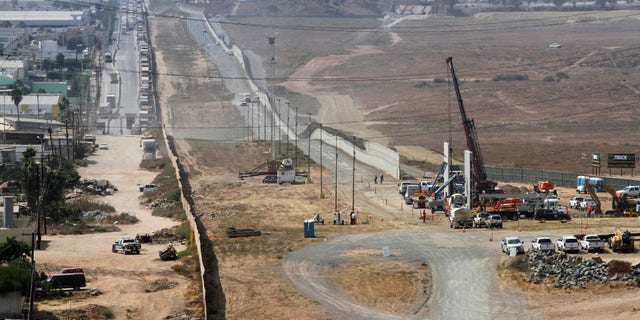 Our legislation also adds boots on the ground with an additional 5,000 U.S. Customs and Border Protection officers and 5,000 Border Patrol agents. These brave men and women are our strongest assets as they serve on the front lines in the fight to control our border.
The resources provided in our bill will help stop dangerous gang members, defeat drug cartels, shut down human traffickers and prevent potential terrorists from entering the United States. We will never successfully secure our homeland until we are capable of controlling who can lawfully enter our country.
President Trump has made border security one of his highest priorities. Under the leadership of this White House, we have already begun to make real progress by cracking down on illegal immigration. If we want to continue our momentum and prevent today's problems from becoming even worse, we must address the situation on our border.
Under Article 1, Section 8 of the Constitution, Congress is given the solemn obligation of providing for our nation's common defense and helping to keep the American people safe from those who wish to bring us harm. The Border Security for America Act gives us a chance to make good on that responsibility.
There is nothing more valuable than the safety and security of our own neighborhoods, communities and families. The funds spent on these necessary efforts will help stop illegal immigration and other criminal activity. Real border security will also allow us to focus more efficiently on interior enforcement.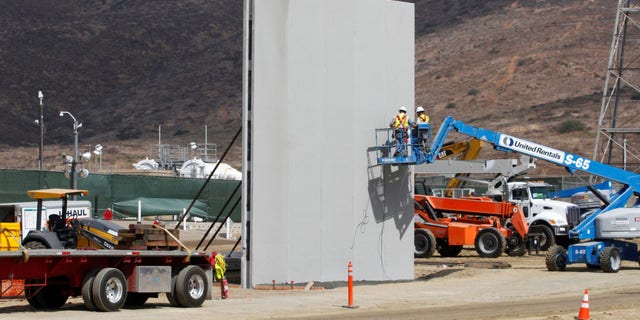 To avoid any progress, opponents of our bill are recycling yesterday's cheap talking points in a desperate attempt to cling to the status quo and insist that porous borders are OK. It's time to stop listening to the tired sounds of "the swamp" and do what is best for our homeland security.
We need to reject this Washington noise, embrace this historic opportunity, and do what the people asked us to do – secure our borders.
I am proud to say that over 70 of my colleagues in the House have already co-sponsored this legislation and many outside groups support our effort. These include the Federal Law Enforcement Officers Association, Border Patrol Union, Border Trade Alliance and National Fraternal Order of Police, among others.
The American people do not want their leaders to hide behind the difficult issues of the day; they want us to confront these issues. Let's stop pushing the problem of border security to the next generation and finally get the job done.
Getting this landmark legislation to President Trump's desk so he can sign it into law will take several more steps, but because of the action taken by our committee we are one step closer to providing the American people with the border security they have long demanded and deserve.