Hawaii governor, Senate primaries preview political turmoil for Dems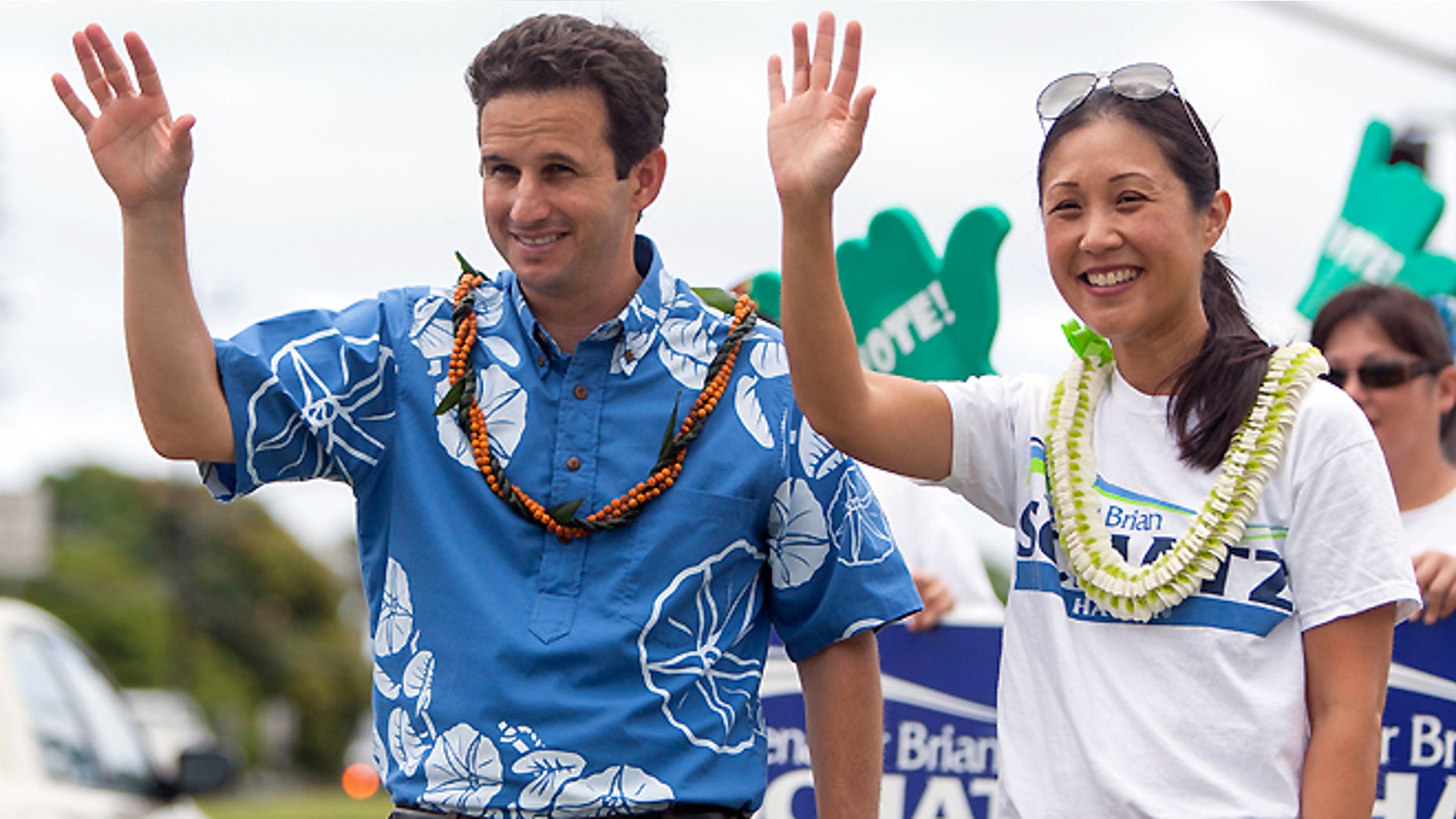 It has been a summer full of shocking primary outcomes and this weekend in Hawaii has been no different.
Obama-endorsed Hawaii Democrat Neil Abercrombie became the states's first governor to lose a reelection primary – and to a man whom he outspent 10 to 1.
State Senator David Ige, who easily claimed victory with 67.8% of the vote (Abercrombie had 31.1% of the vote), disrupted the party when he challenged the sitting governor – and made history when the AP called the race less than two hours after polls closed.
[pullquote]
After a 40-year political career, Abercrombie's loss to Ige signals a broad-based desire for change that we are seeing not only in Hawaii, but also across the country.
While Abercrombie's confrontational political style had surely been wearing on the people of Hawaii, his endorsement from Obama last month in a radio ad calls into question how useful the president will be in the midterm elections.
Indeed, as we have seen in early campaigning, many Democrats – like Louisiana Senator Mary Landrieu, for example – have been distancing themselves from Obama for electoral gain.
And though the president remains popular in Hawaii, Abercrombie's defeat represents a trend that we will see much more of in the coming races: out with the old and in with the new.
On Monday morning, the Senate match-up between Senator Brian Schatz and Congresswoman
Colleen Hanabusa, remained too close to call. With all but two precincts reporting, Schatz holds a lead of about 1,600 votes.
But the voting isn't over. The two precincts outstanding weren't open on Saturday and more than 8,000 voters in areas of the Island of Hawaii hit hardest by tropical storm Iselle last week will have the option of voting by mail over the next few weeks if they didn't take advantage of early voting.
What does this mean? We will be seeing a frenzied push for those final voters. But more importantly, we will be seeing the battle between two competing wings of the Hawaii Democratic party continue to play out.
"If that's what it comes to, we will get out there," Schatz told Honolulu's ABC affiliate, KITV.
"We'll find out how it's going to work. But I'm sure that we are going to be there," Hanabusa told CNN affiliate KITV. "I'm sure our volunteers are already thinking the strategy."
And it looks like that is what it will come to. It follows that the next weeks will provide us with further insight into the intra-party clashes that we have seen – and will continue to see – across the nation.
Just as there have been Tea Party challenges in major GOP primaries like the one that took down House Majority Leader Eric Cantor, we have Schatz representing a liberal, younger, whiter coalition of Democrats and Hanabusa representing the older, more conservative, more Asian-American contingent.
This dichotomy has parallels in both the Democrat and Republican parties, which are becoming further and further divided by the day.
Schatz has enjoyed the support of the Democratic establishment, including President Obama while Hanabusa was backed by late Senator Daniel Inouye's family, whose son attended her campaign rally on Saturday.
A good point of comparison is to look to the growing division in the Democratic party between the liberal Democrats who subscribe to the ideologies espoused by Massachusetts Senator Elizabeth Warren versus those of the Democrat establishment like Bill and Hillary Clinton.
While their core values may be the same – equality, fairness and a social safety net – these factions have drastically different approaches to achieving those goals. The same can be said of the contenders in the Hawaii race and will be the case in many more to come.
The upshot of all this is that though the outcome of the Hawaii race itself isn't clear, we can see that the partisanship and division that has been pulling apart Washington doesn't just reflect a Democrat/Republican divide – it's much deeper than that.
Political competition is healthy in that it fosters an important exchange of ideas. And it is a hallmark of our political system that must be supported.
That said, it is also crucial that we recognize what this competition is indicative of in most cases: deeper political division than most want to acknowledge.