Georgia governor's race: Will Jimmy Carter's grandson claim Georgia for Democrats?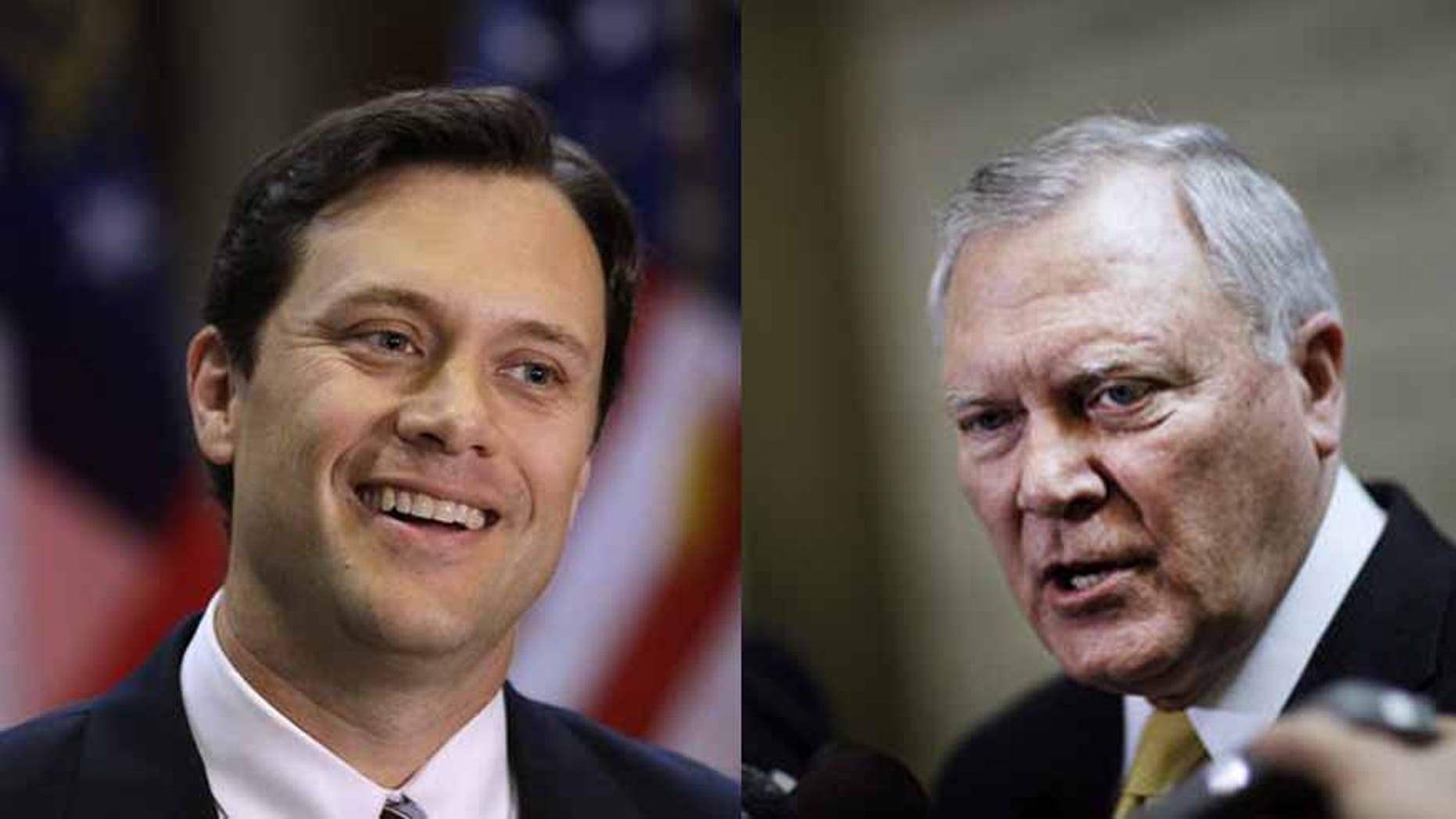 Could a political upset be brewing in Georgia?  Does the grandson of former President Jimmy Carter have what it takes to overcome voters no longer holding in high regard his grandfather who once governed this state? Democratic State Senator Jason Carter is attempting to convince voters that he is his own man in order to defeat incumbent Republican Governor Nathan Deal.
In the six most recently released public surveys, Governor Deal leads in five of them on average by a mere 2.0%. Prognosticators have this race rated as a toss-up.
A Carter victory is exactly what national Democrats are seeking in order to advance their narrative that Georgia is a winnable state for them leading into the 2016 presidential elections.
The fact that Georgia was the second most competitive state carried by Mitt Romney in 2012 and the winning margin has shrunk in both elections since 2004 has Democrats salivating.  They think that this is their chance to put Republicans on the defensive in a state in the heart of Republican territory.
[pullquote]
Some will argue that since a major U.S. Senate race is also on the ballot then the gubernatorial race is not the only indicator of presidential competitiveness.  However, gubernatorial elections offer a better barometer for the presidential election as both are determined by what voters are seeking in a chief executive.
With this in mind, there are three keys to victory for Governor Deal and his Republican policies.  These keys are also tantamount to the 2016 Republican nominee for securing the state's 15 electoral votes.  Each one centers on voters understanding what the GOP brand is and what they will be getting by having Republicans in charge.
First, Governor Deal and policies have earned Georgia recognition as the #1 state for doing business according to CNBC, Site Selection magazine and Area Development magazine.  The state has also earned the #1 ranking for women-owned businesses by American Express OPEN and a "Top State to Do Business" by Forbes Magazine.  However, economic anxiety remains the top concern of voters.  This is why voters must see the benefits employees will receive from the ideas Governor Deal is championing.  Voters often describe Republicans policies as favorable to job creators.  The Republican Party's long-term success will be tied to whether voters also believe those same polices are favorable for those working for the job creators.  Voters must judge the course Governor Deal has Georgia on and if the actions he takes will lead to higher wages and more opportunities.
Second, with the rise of Islamic extremism, "security moms" are re-emerging as a key voting block.  Women voters who placed a high priority on electing leaders who vowed to keep the country safe had a decisive impact on the 2002 and 2004 elections.  In growing numbers, focus groups and survey research are discovering that "security moms" are once again expressing their concern about safety and security.  Georgia offers many strategic targets for those seeking to do harm, starting with the sea port in Savannah, Hartsfield Jackson International Airport in Atlanta and the military bases throughout the state. Governor Deal must assure "security moms" that their safety is a top priority to him.
Third, the mood of the electorate is profoundly negative as voters perceive there has been no effective action taken on the challenges they face.  This mood could lead to low voter turnout.  Thus the success Georgia Republicans have achieved in the past cannot be taken for granted.  The hard work of motivating voters who share Governor Deal's vision to cast their vote must be the Georgia Republican Party and his campaign's command focus.  There is no question a competitive U.S. Senate race will help in this area as the national Republican campaign committees and issue-focused advocacy organizations will be investing heavily to get their members and supporters to vote.  However, the brand that Governor Deal presents is crucial to keeping voters supporting U.S. Senate nominee David Perdue from splitting their ticket.
In less than 50 days, Georgia voters will decide whether the Republican brand presented by Governor Deal will improve their lives.  Mastering the keys to victory will affirm his reelection. They will also keep the Peach State from becoming a required stop on the road to the White House in 2016.