Generosity won't make you wealthy, but here is why it's important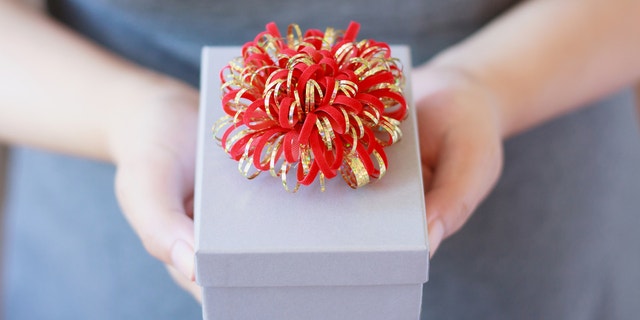 NEWYou can now listen to Fox News articles!
My wife Charlotte and I have a miniature schnauzer named Daisy. Through the years, Daisy has taught us so many lessons in regard to friendship, attitude, faithfulness and life in general. We believe it is true that a great dog is man's best friend, and Daisy strongly resembles that.
The moment every morning, when we let Daisy out into the yard, is always exciting. As one of us opens the door, she immediately runs and leaps out the door. We consistently marvel at her desire to run into life and leap into her day. Over and over, Daisy wakes up every single day ready to give her life and energy to others. She has been a constant source of inspiration for us in regard to engaging each day full of life and excited to overcome whatever challenges may come.
That inspiration has also helped us to consider Daisy's generous nature. Daisy has taught us that she always has something to give – whether it be her energy, her companionship or even just her time.
4 WAYS TO OVERCOME TRAUMA AND TRAGEDY (ALWAYS BEGIN WITH A PRAYER)
Reaping and sowing in every facet of life is a biblical principle the Lord purposefully built into all of life. It is a truth that life always gives back and if we lived like Daisy more often than not, we would reap the rewards. Daisy is generous every day. Recognizing this has led us to ponder these questions:
Have you noticed that generous people energize others?
Have you noticed that generosity in people is rare?
Have you ever noticed generous people rarely run out of generosity?
Here are two notable stats about Americans and generosity.
- The most generous (by percentage) are the least prosperous.
- The wealthiest give less than 2 percent of their income to charity.
Some might believe there are few truly generous people in the world. Many people think generosity is directly linked to resources or a lack thereof. Others believe generosity is a hyper-faith philosophy. However, we must realize that generosity is never about how much we have, but about how we give. It is not a moment or event, but a lifestyle.
Winston Churchill wisely said, "We make a living by what we get, we make a life by what we give."
Generosity is defined as a readiness or liberality in giving. It is much more than a giving of wealth. It includes being generous with our attitudes, emotions, thoughts, ideas, time, and talents. When we have a generous mindset, though, freely giving from our financial resources is a natural extension of that mindset. However, these ideas often require that we be purposeful with our thoughts about generosity as they consistently fly in the face of our inherent nature. We often more inherently agree with the idea that life teaches us to "get all you can, can all you get and sit on the can."
That said, here are a few additional thoughts that have helped us grow in generosity as a way of life:
1. Generosity is generated from a grateful spirit.
It is proven that whatever we are grateful for, we are generous toward. In other words, our greatest generosity is toward the people or things that we are thankful for.
RESTAURANT STAFF STUNNED BY GENEROUS $2,000 TIP: 'THIS WAS TOTALLY UNEXPECTED'
If we are grateful for our car, we are generous to care for it. If we are grateful for our mom and dad, we are generous toward them. If we are grateful for our non-profit or religious organization, we are generous toward them as well.
2. Generosity is never a guessing game.
Have you ever gone to lunch with a friend and wondered who's paying the tab? The poser always acts as if they are willing. However, those that are truly generous just step up and pay.
Generosity should never be a guessing game, but a blessing game. The generous normally lead the way. Those living a life of generosity are normally very intentional about giving and sharing. They simply step up and share all they have.
3. Generosity is contagious.
Extravagant acts of generosity can amaze and startle the world. When others see certain acts of generosity they are often inspired to replicate or even exceed them.
On several occasions, our organization challenges our donors by stretching their generosity levels. The generous are the way-makers and it is often their lead that inspires everyone to stretch their faith and make a difference for others.
The scripture reveals that a generous person devises generous things, and by generosity, they shall stand. That means that the generous are shrewd and purposeful in discovering, planning, and sharing their wealth and generosity with others. If only we were applying our energies like this!
It is obvious that generosity is a trait that can inspire others, change circumstances, and reflect our grateful heart. So, let's be willing to take the challenge of developing a generous spirit.
Just imagine what a difference we will make.