Gaokao: Why China is eating our students' lunch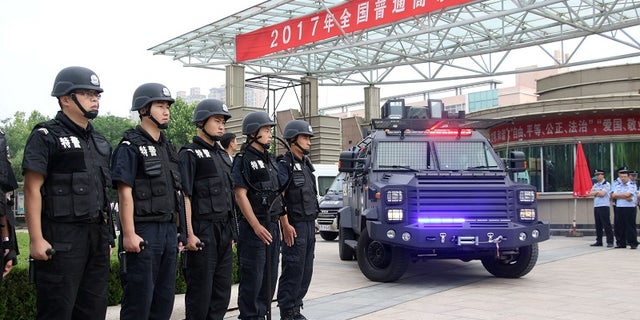 NEWYou can now listen to Fox News articles!
The next time your teenager whines that schoolwork is stressing him or her out, mention gaokao. It's a one-word explanation for why China is eating our school lunch.
Gaokao is the three-day period each year when high school seniors in China take exams to see if they will be admitted to university. Put simply, the rest of their lives will be determined by their results.
Students study for months to prepare for the exams, which are taking place this week across China. A poor score, for whatever reason, means the student will probably never be admitted to any of the 2,200 Chinese universities, where some 20 million students are enrolled.
"The pressure generated by gaokao is enormous and the consequences are for a lifetime," says Bill Bennett, a former U.S. Secretary of Education who is now chairman of the group Conservative Leaders for Education. "Could we learn something from China that might help improve our educational standards? Absolutely."
How big a deal is gaokao? Tens of thousands of neighbors gather around buses ferrying the departing students from their towns and villages to wish them well. To create better conditions for study, police enforce "no honking" traffic laws. Dancing in village squares, a popular activity in China, is suspended. And residents whose televisions are too loud get warning visits from the authorities.
"We know how significant the gaokao is to the students, so we suspended the dancing to show our support," said Jiang Yanping of Hunan province, in an interview with the China Daily newspaper.
It's no secret that Asian societies put a high value on education. In the U.S., 93 percent of the 19 million students who identify themselves as Asian graduate from high school on time, compared with 83 percent of the general population.
"It's so much pressure," says Peggy Hsu, a New Yorker who grew up in Taiwan, which has its own gaokao tradition. "If you get sick, or don't do well on those tests, you're done. Gaokao relies on memorization. But it doesn't encourage kids to solve problems or think for themselves. In America, you have the SAT and ACT tests, but that's just one factor that schools look at. You might have leadership qualities, or do a lot of out of school activities."
Not to mention that all-important politically correct factor – diversity.
Compare China's reverential attitude toward education with the U.S., where many high schools are so dangerous students pass through metal detectors every day. Or in places like Reading, Pa., where, as Fox News reported this week, a lawsuit charged that phantom teachers are paid hundreds of thousands of dollars – not to teach, but to work for the teachers' union.
Even worse is the situation on American college campuses, where students seem to think their parents sent them not to get an education, but to protest against President Trump. They riot if a conservative is invited to speak, and throw rocks at police who are trying to protect them.
"The left's priorities are not about education at all," says Bennett. "For them, it's about civil liberties and civil rights. It's about establishing 'justice' in the schools."
That's not a winning formula, except for China.