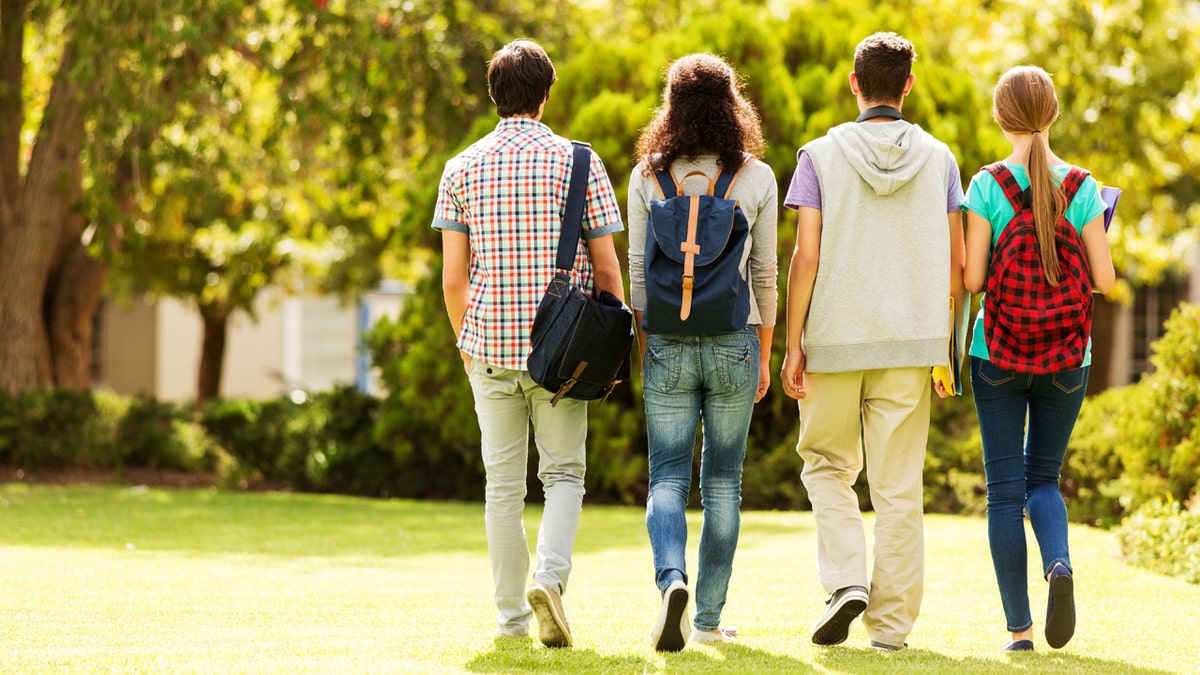 Many of our country's most cherished institutions of higher learning are shadows of what they once were. And if you're a college graduate, that probably includes your alma mater.
A survey by the Higher Education Research Institute at UCLA found that a staggering 60 percent of university professors identified as "liberal" or "far-left" in 2014 – up from 42 percent in 1990. But interviews conducted in 17 separate Gallup polls in 2016 that found that 70 percent of Americans consider themselves either conservative (36 percent) or moderate (34 percent).
In colleges across the country, far-left professors now dominate disciplines like English literature, sociology, and history. Few have anything positive to say about capitalism, the Constitution or the United States in general.
As a result, many colleges have become ground zero for propagating every extreme idea the far left can imagine. And they want your money to help them do it. Lots of it.
Many colleges have become ground zero for propagating every extreme idea the far left can imagine. And they want your money to help them do it. Lots of it.
To help them spread propaganda, colleges are regularly sending out fundraising letters and emails. From time to time, you may have donated or even made your gift as a regular monthly contribution. Some alumni donate small (or not-so-small) fortunes and have buildings named after them.
Wherever you find yourself on the continuum of funding university-sponsored indoctrination, please understand that you're very likely financing institutions that oppose your values.
An example is Bowdoin College, a well-respected liberal arts school in Brunswick, Maine.
Researchers from the National Association of Scholars conducted an analysis of the school's faculty, curriculum and course outlines They concluded that in 1969 the college underwent a massive ideological shift away from its traditional core curriculum, as well as its commitment to teaching students about Western Civilization.
The report noted that Bowdoin's History Department offers "no course devoted to American political, military, diplomatic or intellectual history – the only ones available are organized around some aspect of race, class, gender or sexuality."
Bowdoin freshmen are required to choose from among 37 year-long seminars including: "Affirmative Action and U.S. Society," "Fictions of Freedom," "Racism," "Queer Gardens," "Sexual Life of Colonialism" and "Modern Western Prostitutes."
The ideological chasm between the average American and the average college campus has reached a dangerous tipping point. Look no further than the University of California, Berkeley for the disturbing proof.
UC Berkeley was known as the birthplace of the Free Speech Movement in the 1960s, but today conservatives are having a hard time exercising their constitutionally protected right to free speech.
In February more than 100 masked rioters turned Berkeley's campus into a war zone and caused over $100,000 in property damage as they threw objects at buildings and set fires. Why? Because they opposed a planned speech by right-wing commentator Milo Yiannopoulos. The university caved in to protests by what amounts to an Anti-Free Speech Movement and cancelled Yiannopoulos' speech.
Berkeley was in the headlines again in April when administrators forced the cancelation of another speech, this time by conservative writer Ann Coulter. Coulter called the cancellation "a sad day for free speech."
The suppression of free speech by conservatives once again turned violent on the campus of Middlebury College in Vermont in March, when student protesters shut down a speech by social scientist Charles Murray, and in the process injured a Middlebury professor who was with him. No students were expelled or suspended for their actions, although 67 received lesser penalties.
Another incident occurred last year at California State University, Los Angeles. Conservative editor-in-chief of The Daily Wire and PragerU contributor Ben Shapiro was barred from speaking on campus, prompting him to call campus leftists "fascists." Shapiro showed up to speak anyway, was met by student protestors and had to be escorted off campus by a police motorcade to ensure his safety.
In 2014 leftists at Brandeis University targeted Ayaan Hirsi Ali, a women's rights advocate who was raised a Muslim but renounced the faith in her 30s. She opposes radical Islam's practice of honor killings, child marriages, polygamy, sex slavery and female genital mutilation.
Brandeis rescinded Ali's honorary degree as well as an invitation to speak at commencement after a protest by the Council of American-Islamic Relations (CAIR) and several faculty members and student groups that accused Ali of "hate speech." Ali denied the allegation and said Brandeis had betrayed its founding principles calling for "the spirit of free expression."
The sad truth is that through tuition – and in the case of public universities, through our tax dollars – we're paying for censorship and the brainwashing of young minds. Over the last 50 years universities have become increasingly bloated, expensive and out of touch with the real world. These schools don't deserve another dime from conservatives, moderates and anyone who believes in free expression and open inquiry.
If you're one of the 70 percent of moderate and conservative Americans and are asked for money by your alma mater, I hope you'll reconsider.
We all should want to give back. We all should want to help the next generation. But do it with institutions that believe what you believe and advance what you want to see advanced. There are dozens of worthwhile organizations that are helping level the ideological playing field. These groups promote and preserve the American ideals of free speech, limited government, and free markets – ideas that made America the most successful society in world history.