Christen Limbaugh Bloom: Is your guilt causing you to avoid God? You need to know THIS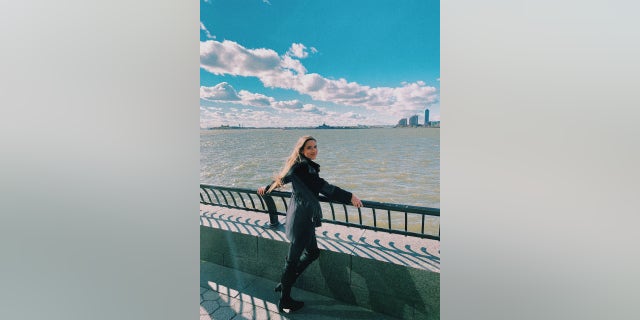 Have you ever felt like you're praying on autopilot? By that I mean every time you pray, you repeat the same pattern: you confess a few sins, ask for vague, overarching wishes like world peace, comfort for the sick and protection for your loved ones and then you go to bed. Sound familiar?
I used to pray like this in college. I didn't tell God about the things my heart truly desired because I felt I didn't deserve any gifts from Him; my sins seemed too much for Him to look past. Looking back, I now realize I was speaking to God the same way I tend to talk to acquaintances; I put up boundaries in order to avoid discussing the aspects of my life that are not so great.
I felt guilty about the walls I had created between myself and God, which in turn made my prayers shorter and less frequent. I was avoiding Him. I knew HE knew I was not living my life the way He wanted me to be, and the thought of REALLY talking to Him gave me overwhelming feelings of guilt and anxiety. Perhaps you can relate.
CHRISTEN LIMBAUGH BLOOM: GOD SENT ME A MESSAGE OF HOPE THROUGH INSTAGRAM – NOW I FIGHT ANXIETY BY DOING THIS
Pastor Manny Hastings of C3 Church in New York recently said that oftentimes people associate their time with God as a bank to which they owe debt. When we realize we haven't spent quality time with God for a while, we feel guilty, as though we owe Him a debt. The anxiety about that "debt" causes us to avoid Him even more, which results in a vicious cycle of self-doubt and further separation from God.
This analogy struck a chord in me. The days of my autopilot prayers were a direct result of a mindset of owing debt. How did I escape that self-defeating cycle? It was a dear friend who explained that I was misperceiving God's nature. I envisioned God as a disappointed parent, completely overlooking that He had already sent His only Son to die for my sins. My mistakes are ALREADY covered by His grace; He is patiently waiting for me to surrender myself into His arms of loving mercy.
CLICK HERE TO GET THE FOX NEWS APP
It's so hard for us to grasp this level of forgiveness; when someone owes us a debt or wrongs us, we are NOT as quick to forgive or to let that person forget their mistakes. But God doesn't work like that at all. He created us, therefore He knows our weaknesses, just as he knows every hair on our heads. If you're having doubts about whether He can or will forgive you for "failing" Him, you need to be reminded of these words spoken by Jesus Himself:
"Suppose one of you has a hundred sheep and loses one of them. Doesn't he leave the ninety-nine in the open country and go after the lost sheep until he finds it? And when he finds it, he joyfully puts it on his shoulders and goes home. Then he calls his friends and neighbors together and says, 'Rejoice with me; I have found my lost sheep.' I tell you that in the same way there will be more rejoicing in heaven over one sinner who repents than over ninety-nine righteous persons who do not need to repent." (Luke 15:4-7)
Shortly following that excerpt is one of Jesus' most inspiring parables: the prodigal son, which further affirms His unconditional love for us (Luke 15:11-32). When you turn your heart back to Jesus, He doesn't make you feel guilty and say, "What took you so long?" No. He celebrates! He carries you into a life of joy and peace.