Boomerang kids: One way to avoid having your adult kids living in your basement? Learn real skills in high school
NEWYou can now listen to Fox News articles!
I can't wait to have my two college-aged children come home for the summer. While I love having them visit, I often tell my kids that we have the same ultimate goal … their independence! Like many parents, I sometimes wonder if the education I've provided them with has indeed set them up for career success. I hope they've taken the right courses to land a great starter job in today's workforce. Have they? The fact is, it remains to be seen.
The trend of millennials returning to live with their parents is real. Trulia reports almost 40 percent of young adults lived with their parents or another relative last year. That's the highest such percentage since the Great Depression. Similarly, the Pew Research Center reports that adults ages 18 to 34 are now more likely to be living with their parents than independently with a spouse or partner. That's the first time that's been the case in the modern era, some 130 years.
While many factors account for this trend, it's impossible not to question how ready today's youth are for today's job market, with so many college graduates simply not able to support themselves.
In a recent survey of Americans, Edge Research found that only 12 percent of respondents rated their high school an "A" in preparing them for the skills they use in their current job. Half of respondents graded their high school a "C" or worse.
Only one in four respondents (24 percent) said they left high school with adequate computer skills. Just over that (26 percent) said they received adequate exposure to career paths of interest. Only 27 percent indicated they received the real-world skills necessary for a job. For the amount of money our nation spends on education each year, this is not a good return on investment.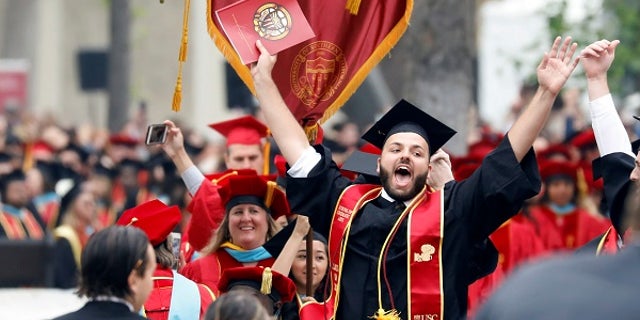 We parents of college kids can't help but beam with pride at our children's accomplishments. But the reality is the U.S. continues to experience a stubborn skills gap. We as a nation are just not educating kids the way our workforce demands. What's more, not all of today's job vacancies need to be filled by college graduates. The path to prosperity doesn't necessarily mean attending a four-year college or university anymore.
It's easy to understand why increasing numbers of today's high school students are rethinking college altogether. The prospect of amassing enormous student debt — without the guarantee of a job in which to leverage that degree — is not exactly enticing.
On the other hand, pursuing career-specific courses in high school can help young people land and keep good jobs in fields where there is currently a high demand for workers and an abundance of well-paying jobs — fields like health care, information technology, manufacturing and agriculture. Such courses expose students to a wide variety of career options, prepare them for valuable certifications, and deliver hands-on, work-based experience, all while earning credits toward high school graduation. Courses can be taken at online schools focused specifically on Career Technical Education (CTE) or through easy-to-implement online and blended CTE programs made available at traditional public high schools.
Such programs are highly practical and quite in-demand. In fact, 90 percent of respondents in the Edge Research survey said they thought CTE should be offered in every high school in America. Interestingly, nearly the same percentage of parents said they wish they'd had the opportunity to take CTE courses when they were in school. Parents who responded also indicated they think CTE is a good option for all sorts of students, those who want to enter the workforce immediately after high school, as well as those who are college-bound.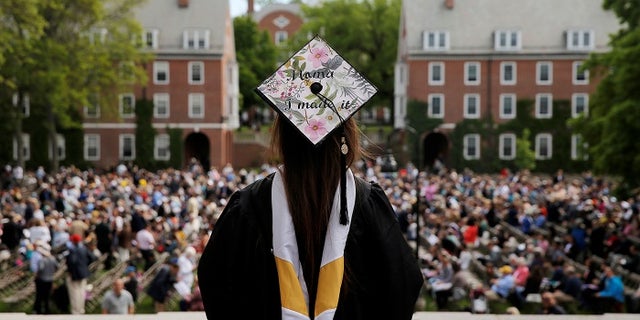 I have to agree. Most students benefit from exposure to the widest variety of professional paths and real-world skills as possible. Sometimes such exposure even uncovers a previously undiscovered passion or hidden talent.
I'm no different from lots of parents. I love touting my kids' college achievements every chance I get. But I can't help but think something's wrong when so many technically oriented, good-paying jobs go unfilled, while so many millennials struggle to enter the ranks of financially independent adults. As a society, we owe it to our nation's young people not to ignore the benefits of Career Technical Education courses at our nation's high schools to empower those students who may wish to amass real-world skills, bypass or postpone a four-year degree and get a jump on a lucrative career path instead.
We all love our kids more than anything. But the thought of them living our basements until age 30 … maybe not so much!