Ann Coulter, here's why this Christian went to Africa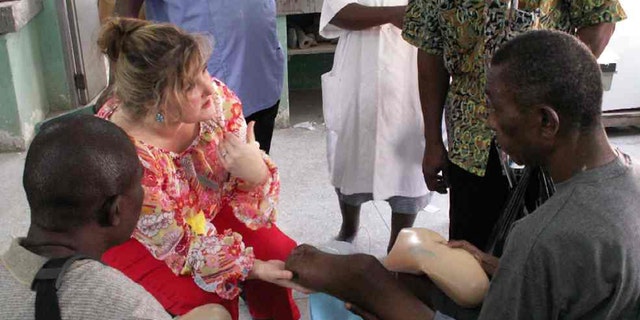 In her August 6 column Ann Coulter shared her views about American doctor Kent Brantly who contracted Ebola on a mission trip to Liberia. She offered her insights into why "… American Christians go on 'mission trips' to disease ridden cesspools."
"They're [Christians] tired of fighting the culture war in the U.S., tired of being called homophobes, racists, sexists and bigots. So they slink off to Third World countries, away from American culture to do good works, forgetting that the first rule of life on a riverbank is that any good that one attempts downstream is quickly overtaken by what happens upstream."
[pullquote]
As someone who has worked in West Africa for nearly ten years and has taken teams to help treat amputees with prosthetics, I would strongly disagree with Ann Coulter. I never went there to get away from name-calling, labeling, or any part of America's culture. I went there, because they had a need—and we wanted to address that specific need. Our passion flows from the courage of my wife, Gracie, who herself lost both legs.
When Gracie finally relinquished her own legs—as a result of injuries from a car accident years earlier, it seemed a tragic and permanent end to a young woman's courageous battle to recover from a horrific event.
The day she walked on prosthetic limbs as a double-amputee, however, changed her life—and the life of a great many people.
That very afternoon, while lying in her hospital bed still catching her breath from the new experience of walking on two prostheses, she happened to catch a documentary about Princess Diana and the work she launched for land mine victims in Southeast Asia.
Watching Princess Diana treating amputees kindled a passion in Gracie to do the same. Never once was name-calling or the culture war in America a factor in that decision. Her passion was to equip others with the same hope and help that she depends upon: her faith and quality prosthetic limbs.
Ann Coulter doesn't speak for anyone other than Ann Coulter. For us, going on a mission field is not about escaping anything in America, but rather promoting what is best about America: freedom and compassion.
Along the way, we have the personal benefit of participating in the humility of service that mirrors what our Lord did on our behalf. Christ took the ultimate mission trip when he went to, as Ann Coulter would describe it, the "disease ridden cesspool" of this world and offered salvation.
Through my own experience working in West Africa, I feel I've become a better American. I've come to treasure my country more, feel more passionate and get more involved in issues here, and have developed a deeper faith through the process.
I use all of these things in my daily life here in America, and work hard to offer the wisdom and experience learned from the mission field—to those would listen.
I vote, debate, influence, and participate in all levels of American discourse—with the intent of pointing others to things and ideas that can help improve their lives.
There are plenty of things for Ann Coulter to harp about when it comes to American politics. When it comes to this issue of why American Christians go to the mission field, she, like many of the patients we treat, doesn't appear to have to have a leg to stand upon.