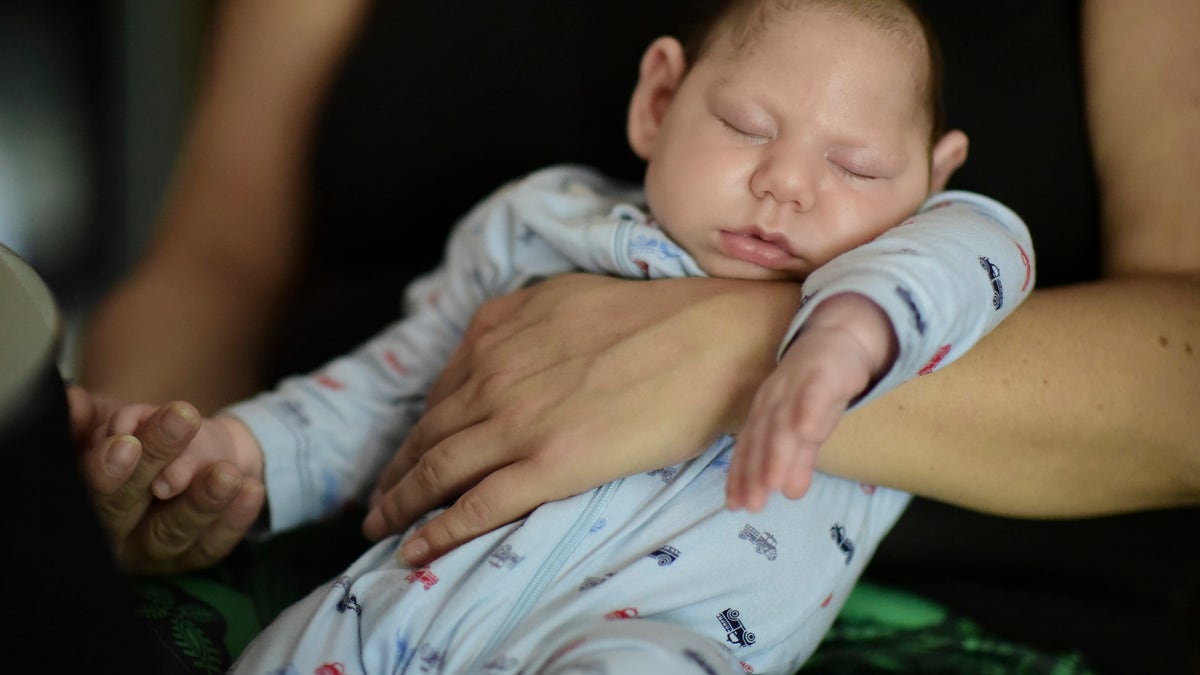 When I did my medical residency in New York City years ago, it was during the early days of a growing AIDS epidemic.
It was an emotional experience, caring for these patients. We didn't have the answers to most of their questions, and the treatments and prevention strategies needed to manage the disease were not yet available. Many were at the end stages of their lives, so I got to know my patients and their loved ones as their time together was coming to a close.
Soon after, I joined CDC as a "disease detective" – or Epidemic Intelligence Service Officer – but my early clinical experience as a medical resident stuck with me as I joined the frontlines of public health.
Some doctors today are facing a similar challenge – this time related to Zika. They are serving as doctors and counselors, trying to ease patients' fears and uncertainties around this potentially devastating new disease while also emphasizing steps that families should take to help protect against infection.
That's the situation facing Dr. Christine Curry, who practices and teaches obstetrics and gynecology at the University of Miami and Jackson Memorial hospitals. She also co-leads the university's Zika response team. When she meets with pregnant women, one of the first questions she often asks is about travel. She also educates them on steps to prevent mosquito bites and sexual transmission of the virus during pregnancy.
With more than 120 women who have tested positive for Zika infection currently under her team's care, these conversations have become essential – especially because the first known US cases of local mosquito-borne transmission were reported in Miami last year.
"Zika went from a virus that didn't really exist for us a year ago to something that we now screen and discuss with every patient," said Dr. Curry during a recent interview with a CDC colleague. "And these can be difficult conversations because there is still so much we don't know about Zika."
Dr. Curry's experiences underscore why CDC has been working around the clock to help protect pregnant women and to learn more about the risks of Zika infection during pregnancy. Our latest Vital Signs report reveals about 10 percent of pregnant women with confirmed Zika virus infection had a fetus or baby with severe birth defects in 2016 – and that proportion increased to 15 percent for women with confirmed Zika during their first trimester. This study updates previously published data from the US Zika Pregnancy Registry.
Zika infection during pregnancy can cause devastating birth defects including brain abnormalities, vision and hearing damage, and other health problems that might require lifelong specialized care. Babies with these conditions may never be able to sit up, walk, feed themselves, or hit other key milestones, and many of the affected babies cry inconsolably. In addition, we know that some infants exposed to Zika during pregnancy may appear healthy at birth but develop health problems as they grow.
Although there's a lot we still don't know about the effects of Zika on pregnancies, there are basic steps people can take to help reduce their risk. And those preventive actions could be crucial as the weather warms up and a new mosquito season approaches. For example:
o Pregnant woman should not travel to any areas with active Zika transmission.
o Men with pregnant partners should use condoms for the duration of the pregnancy if they have traveled to – or live in – an area with active Zika transmission.
o Those who must travel should talk to their healthcare provider before they go, and take extra precaution to prevent mosquito bites, such as using an EPA-registered insect repellent.
o Pregnant women and their partners living in areas with active Zika transmission should strictly follow steps to prevent mosquito bites and prevent sexual transmission by using condoms during the pregnancy.
We understand Zika can be concerning, especially for pregnant women and families who live in or travel to areas with risk of Zika. Protecting pregnant women is our top priority. And healthcare providers like Dr. Curry play a key role in these efforts.
With a new mosquito season approaching, Dr. Curry anticipates an uptick in the number of patients with possible Zika infection in the months ahead. And although she continues to emphasize prevention, she worries that public indifference could ultimately increase Zika risk.
"Although the majority of our patients are very aware of Zika and doing their best to prevent it, people who aren't pregnant don't perceive Zika as their problem," she said. "And that's very unfortunate when you think about sexual transmission."
Every year, about 40 million people in the United States travel to areas in the Americas with risk of Zika – and unfortunately, every mosquito bite carries a risk. Much like AIDS was before treatments became available, Zika can be devastating and life-altering to babies exposed during pregnancy. We can't afford to become complacent about this threat.