A simple 'Thank You' to police means the world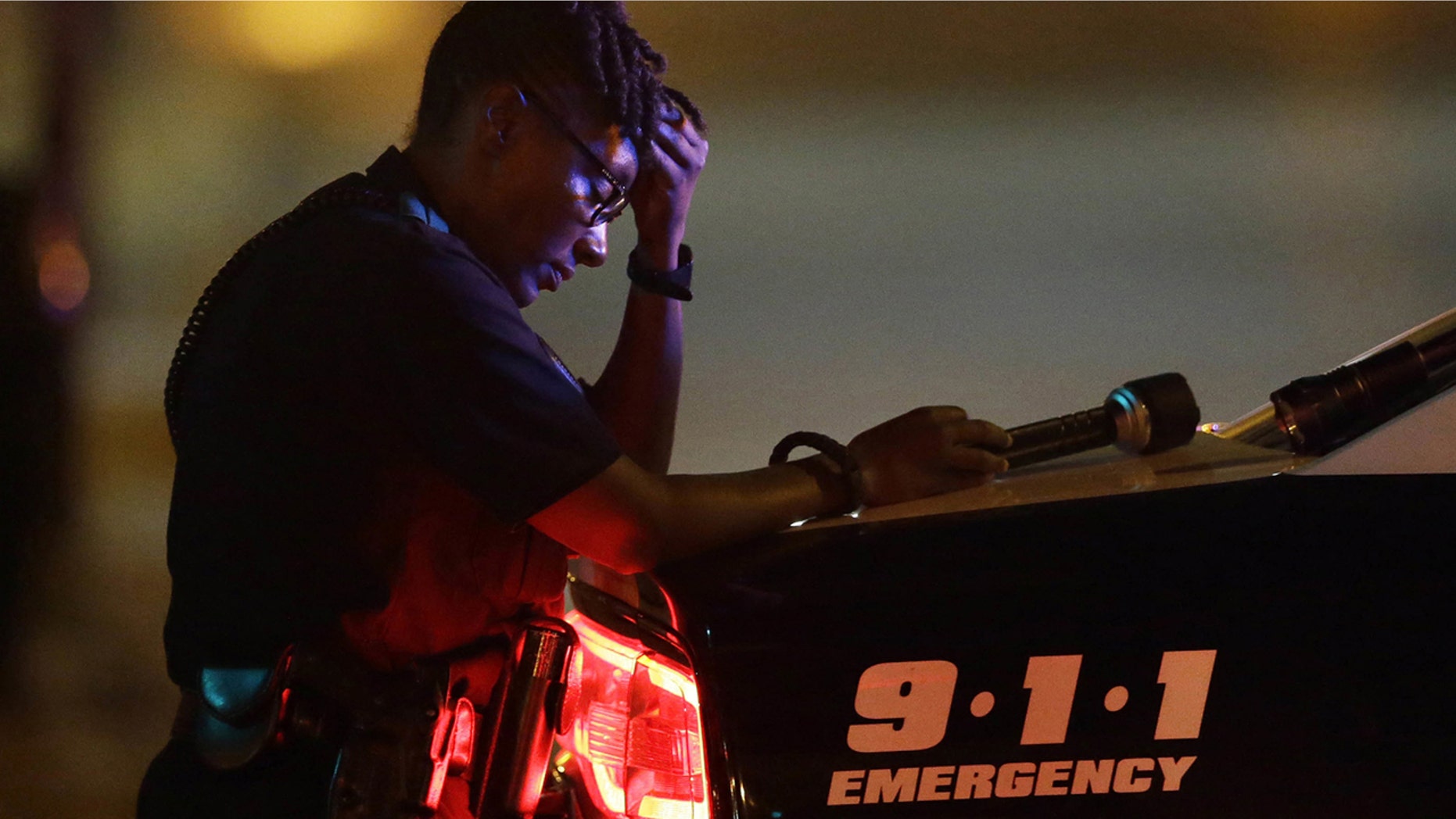 At a time of enormous divide between our communities and law enforcement professionals across America, many people are wondering how they might help heal badly fractured relationships. We need these relationships to be strong, after all.
On Tuesday night, a brand new start is offered. Communities across the nation will be hosting National Night Out events. These annual gatherings in cities and towns across the U.S. were started years ago in an effort to make all neighborhoods safer and better places to live.
But many people also say that these events and others that try to build or rebuild trust between citizens and officers can't be "all there is."
"People need to come together and realize their similarities more than their differences," said Jason Rice, of Madison, Wisconsin.
Rice, a news photographer, has been covering the issue of officer-involved shootings across the country and the retaliation killings from any number of angles. He told LifeZette he fears the public is getting complacent about officers being hunted down.
He understands people have lives — and that their days and families take precedence over something unrelated to them that might be happening hundreds of miles away. But he also knows firsthand, because his dad wore the badge, that officers can't let those events go.
Recent incidents spurred Rice, typically a man of few words, to write the following on his Facebook page:
When I was a young boy living in Fort Atkinson, my father use to work the 3 to 11 shift as a police officer. Many nights he would stop his squad car in front of our house and use the spot light on his squad to shine inside. This would cause my brother, mother, and myself to go to the window and wave at him for a minute before he drove off and go back on patrol. It was a nice way to say hi to us, but it was also a comfort to me that he was safe.
It's a dark time we live in with the hunting and murdering of police officers. No matter what side you may fall on, most of us can agree that the killing of cops will not bring change. Cops will, no matter if you like them or not, stand up for you. Like my father shining his light into our house, they will shine a light into your darkest time.
If you come in contact with a cop, thank them. If you pass them in a car, wave to them. If one is your family member, hug them. They need your support now more then ever.
Share this post so other may do so.
Rice's father retired from law enforcement eight years ago and is now working in another field. Father and son both know how fortunate they are.
"I had a lucky 30 years of my life — lucky in that my father was able to retire without serious injury or death. There is that pit in my stomach, though — I could very well have been that family member of a person killed in the line of duty," he said.
"It was nice to see that light because it was him in the squad car in front of our house and not someone else with news that something had happened to him. That was and is the life of a family member of a person in blue. Not knowing is a daily routine," Rice added.
Not looking for anything personal to come of his post, he simply hoped that those who might read it, specifically those in law enforcement and their families, would know they had support and weren't alone. For everyone else — he hoped it would give them pause.
"We need to stop looking at this issue like it's a sporting event that forces us to pick a team to cheer for," said Rice. "It's not Black Lives Matter vs. Blue Lives Matter. You can very much support police while also supporting communities of color."
He added, "Reasonable people can have a dialogue about race in law enforcement without discounting a gratefulness for police officers. Hate in the form of protests and riots is creating a false scene that you can only love cops or love blacks. Nothing could be further from the truth. Change will come when we can see more scenes of cops playing basketball or having a cookout in the rough parts of the city — when we see a human as a human, not as a stereotype."
Commander Michael Horn, with the Tempe, Arizona, Police Department, echoed those comments.
"Violence to solve violence is not the answer, ever," Horn said. "If everyone's desire is to have very direct conversations and build relationships, if that can come out of it [the recent tensions with police] for some of these communities, then that's a positive step."
He said departments nationwide have learned through recent tragedies just how much support they do have. For that, they're grateful.
"We've had people drop off food, flowers, cards. But I think when people in the community write notes if they see [officers] at a restaurant eating, or if they come back to their cars and there's a note on the windshield that says 'thank you,' that goes a long way."
He added, "Don't make it complicated. Just introduce yourself and say 'thank you.' That goes so much further than I think anybody realizes."
Carleen Wild is a writer for LifeZette.