A Note to Conservatives: Engage Latinos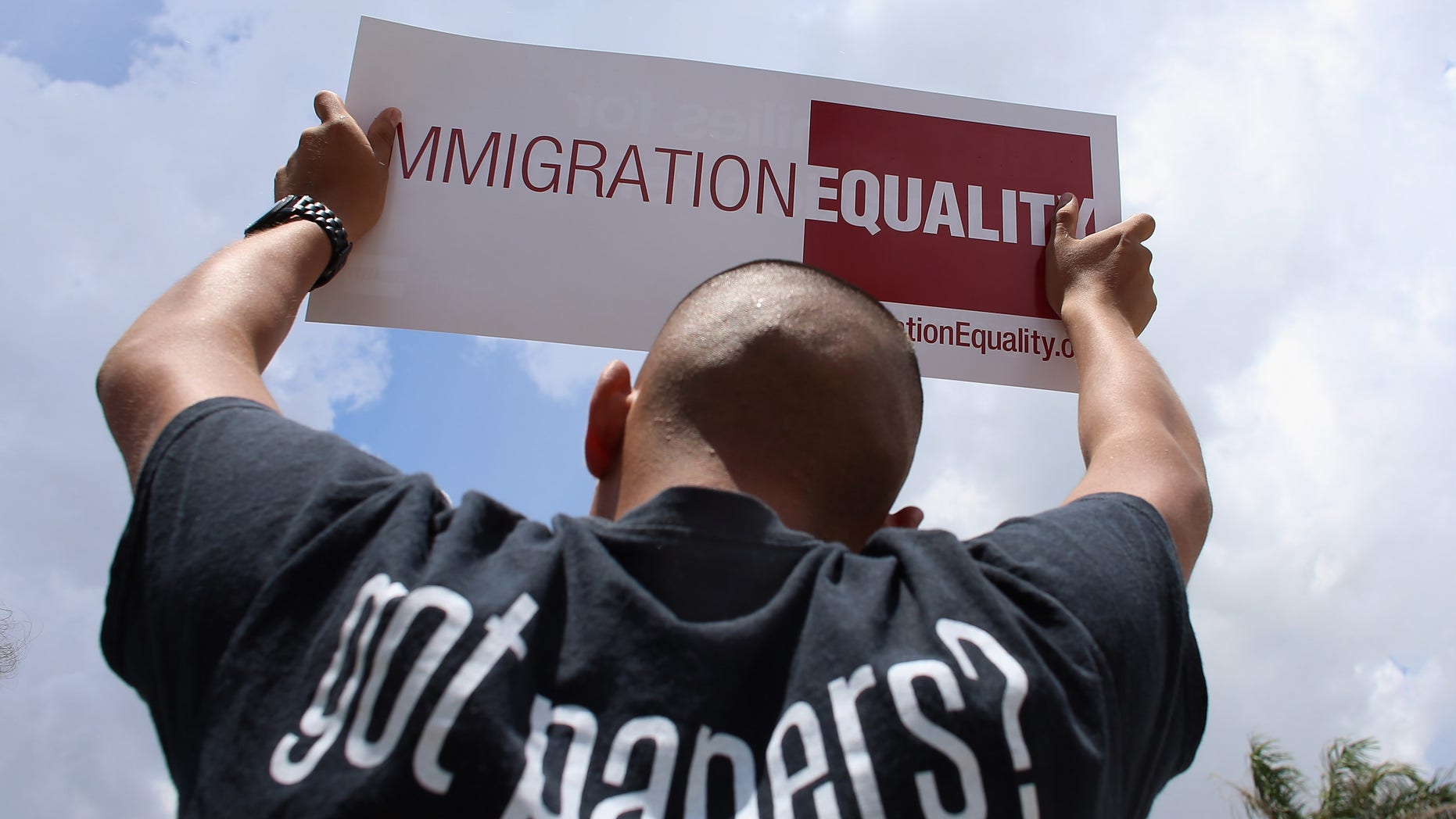 Conservative leader Phyllis Schlafly recently said she opposed immigration reform by claiming "Latinos do not understand the Bill of Rights and have too many children out of wedlock." In addition to being inaccurate, such comments only cement a negative image of Republicans among Latinos. We can debate ways to fix a broken immigration policy without igniting antagonism against Latinos.
Fortunately, we have Republican leaders like Marco Rubio, Paul Ryan and Christian evangelical groups who understand the value of all our people in this country and welcome the economic dynamism a well functioning immigration policy brings.
Latinos are properly suspicious of people who only show up once every two years to ask for votes.
Core conservative beliefs center on Freedom, Faith, Family and a celebration of aspiration. In debating immigration reform, we must remember Latinos share these same ideals and contribute substantially to our economy.
America's 50 million Latinos are committed to hard work. They prize how freedom can help them provide for their families. They are highly religious. They embrace family as the basis of a well-balanced life and many have proudly served in our armed forces.
Like all immigrants, Latinos seek economic opportunity because they are frustrated with their home country conditions. That's why they have undertaken the difficult journey to the U.S. The longer immigrants stay in the U.S. to raise families, run small businesses, educate themselves and  earn higher incomes -- the more likely they are to accept conservatism. My impoverished parents left the Dominican Republic's Trujillo dictatorship in the mid 1950's. The gratitude they felt for this country's freedom and the dreams realized are etched into my American DNA.
Polling by Latino Decisions found 85 percent of undocumented immigrants have a family member who is a U.S. citizen; 68 percent of the undocumented have been living in the U.S for over a decade. The overwhelming reason they came here is opportunity - 77 percent hope to create a better life for their families. Our challenge is crafting a fair compromise towards a legitimate path to live and work in the U.S.
There are over 2.5 million US Latino businesses generating over $600 billion in revenue annually. Hispanic/Latino consumption /purchasing power exceeds $1.1 trillion.
By 2015, U.S. Latinos will represent the world's ninth largest economy.
In his new book "Global Crossings," scholar Alvaro Vargas Llosa estimates  new U.S. immigrants contribute almost $100 billion a year to the economy--not including the incredible input by high skilled immigrants.
How can we NOT be winning over this group with a free enterprise message?
The Congressional Budget Office estimates that the Senate's immigration bill would boost economic growth and cut the federal deficit by almost $1 trillion over the next two decades. These projections are based on the fact that immigrants create jobs and consume good and services. They increase economic activity because they are far more likely to start businesses as well as own them than native workers. The Senate's expansion of visas for highly skilled workers is critical as their contributions to the U.S. technology and science sectors have a multiplier effect on national wealth.
Conservatives must take note of a recent Nielsen report that found US Hispanics the fastest growing ethnic group in mobile technology adoption, video online activity and social networking. Univision recently marked the highest viewer rating of any broadcast network among those aged 18 to 49.
U.S. Census data shows that 36.5 million people in the U.S. use Spanish as their first language. Spanish is recognized as the third most common language among Internet users worldwide. Republicans must accelerate a digital communication strategy as well as use bilingual social media to connect with this vibrant community of Latinos.
Every anti-immigrant slur is highlighted on countless media platforms and further taint the image of conservatives among Latinos.
Criticizing cultures has always been a losing political strategy.
A new national survey of Latinos  by GOP pollster John McLaughlin finds that only 27 percent believe the Republican Party cares about people like them. In addition, 65 percent believe the Republican Party discriminates against Latinos and wants to stop immigration because they don't want more newcomers to the U.S. Not all the data was gloomy for conservatives. The poll showed 46 percent of Latinos feel there are new forces in the Republican Party like Senator Marco Rubio who are fighting for fair treatment of Latinos. Having no House plan on immigration reform and only carping keeps conservatives vulnerable.
Conservatives would do well to combine support for immigration reform with efforts to engage the Latino community. Private conservative groups could easily do more to include Latinos —business executives, entrepreneurs, religious leaders at policy gatherings. Latinos are properly suspicious of people who only show up once every two years to ask for votes. Community events can be initiated offering Latinos many services such as simple health care checkups, tax return preparation and tips on how children can access online learning. Young Latinos who are plugged into the digital universe can be offered online job training on designing and maintaining web sites. The information they access is often shared with all family members.
Let's not forget how each generation of immigrants have contributed to our nation's growth. As Alvaro Vargas Llosa notes, it's likely that in the next decade Mexico's resource riches will finally be tapped and its economy opened up. If that happens, we may long for the days when valuable labor flowed freely into the U.S. and we will be grateful for the workforce that is here contributing to our economy's vitality.