Viral gender reveal fireworks video sets social media ablaze: 'Baby announcement or forest fire?'
A gender reveal announcement in 2020 set off a deadly wildfire in California
A video of a couple setting off explosive fireworks in a yard surrounded by trees during a gender reveal party has gone viral on TikTok, prompting outrage from concerned observers who chastised the couple for the dangerous spectacle.
The video, which has been viewed nearly 21 million times since early December, shows the family standing in front of an "oh baby" display positioned under a pink and blue balloon arch. Pink fireworks are then cast into the sky, with confetti and smoke filling the space as the couple embraces each other at the revelation that the baby is a girl.
While some viewers celebrated the extravagance of the announcement, others were quick to condemn the couple for igniting fireworks in close proximity to trees, noting that a similar affair has been blamed for starting a California wildfire.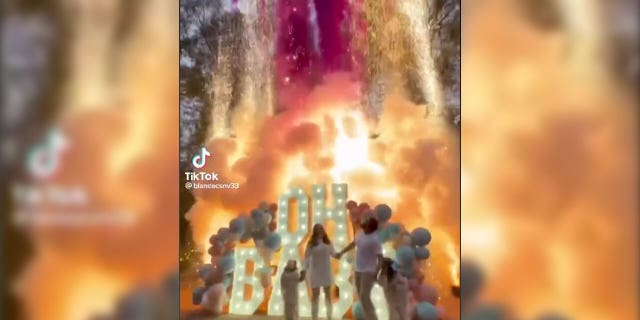 DAD TO BE SEES PINK, THROWS A FIT AT GENDER REVEAL PARTY
"NEXT TO TREES?!?" one user wrote.
"This could have been gone wrong in so many levels," another person responded.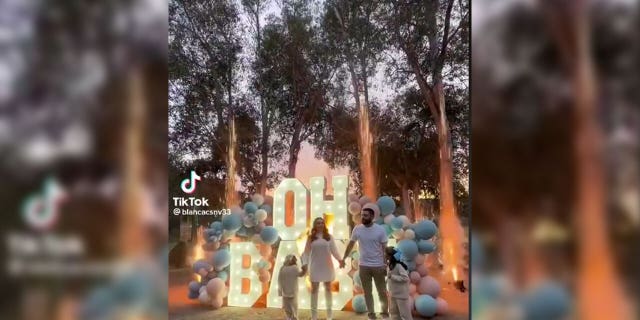 "Like couldn't u just get an email or smt?" quipped a third.
DAD BLASTED IN CROTCH WHEN GENDER REVEAL GOES WRONG
"Right underneath the very nonflammable eucalyptus trees," another pointed out.
A fifth user dubbed it "Forest fire aesthetic," while another responded, "I'm never going to understand this,"
"Baby announcement or forest fire," a user asked.
Gender reveal videos have become popular in recent years as expectant parents embrace different methods to provide an exciting and social media-worthy experience for their guests and followers.
CLICK HERE TO GET THE FOX NEWS APP
But the over-the-top nature of some gender reveals were put into focus in 2020 when a smoke-generating pyrotechnic device set off a deadly wildfire in California that resulted in multiple fatalities and over 10,000 acres of scorched land.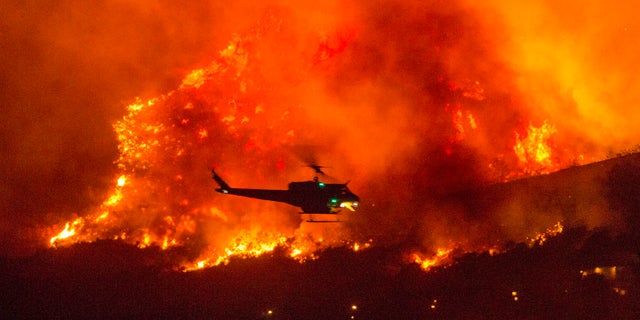 The El Dorado wildfire was the second wildfire to be sparked by gender reveal pyrotechnics. In 2018, a gender reveal gone wrong was blamed for sparking a 45,000-acre wildfire in Arizona and causing $8 million in damage.