Tennessee library director fired over 'unkind pushback' during Kirk Cameron event
Sumner County Mayor John Isbell said Allan Morales' firing was 'related to the Kirk Cameron' event
A Tennessee library director has been fired after actor and writer Kirk Cameron accused him of "unkind pushback" during a Christian children's reading event.
On Wednesday, The Sumner County Library Board voted to fire Hendersonville library director Allan Morales following accusations related to the treatment of Cameron and other celebrities associated with the February library event, according to The Tennessean.
The county's mayor, John Isbell, said that Morales was fired by the board in a 4-3 vote and admitted it was "related to the Kirk Cameron" event.
Isbell's office did not return Fox News Digital's request for comment when asked to provide further details on Morales' termination.
KIRK CAMERON IS DENIED STORY-HOUR SLOT BY PUBLIC LIBRARIES FOR HIS NEW FAITH-BASED KIDS BOOK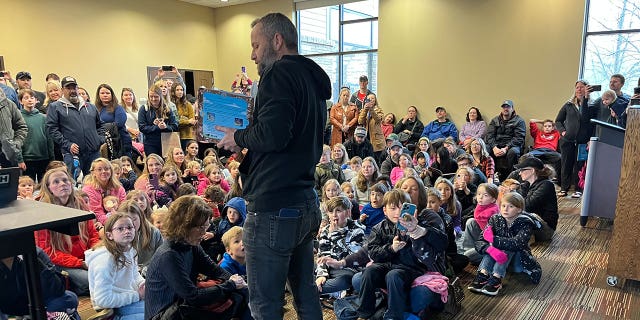 The event, hosted by Cameron at Hendersonville Library, also included "Duck Dynasty" star Missy Robertson and acclaimed Kentucky swimmer Riley Gaines. It was held in conjunction with Brave Books, a conservative publishing company.
When asked about the event, Gaines said she recalled rising tensions when Cameron believed Morales was speaking too loudly during promotional filming sessions prior to the public portion of the reading.
The Tennessean indicated that Gaines was upset with library staff during the filming because they were making noise she felt was "excessive and intentional."
"It's not an accurate representation of Hendersonville, Gallatin or Sumner County," Gaines told the paper. "I hate that it resulted in termination. I don't know if it was politically driven. There were bomb threats (reported), a lot of things going on (leading up to the event). I don't know if it is an accurate representation of him."
ACTOR AND WRITER KIRK CAMERON DEFENDS FAMILY, FAITH AND GOD IN NEW KIDS' BOOK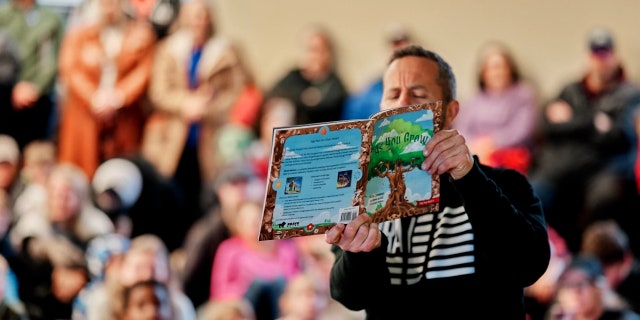 Outside the commotion from library staff, police say the library received 14 emails from a single account alluding to deaths and a plan to blow up the building. The man who made the threats, 49-year-old Mark Frakl of Connecticut, was arrested and will be extradited to Sumner County.
Taking to Facebook, Cameron posted about the success of the event, writing, "Despite the rain and the unkind pushback (from one disgruntled librarian), an OVERFLOW crowd of families, mayors, county commissioners, and celebs welcomed and joined us at the library in Hendersonville, TN. for singing the National Anthem, Pledge of Allegiance to the flag, praying and teaching faith in God and moral values to our kids."
The Tennessean also obtained emails written by Morales leading up to the day of the event, in which he voiced concern about the size of the event and whether it should be moved to a nearby church.
"Our invitation was sincere to read a book during our story time," Morales wrote in an email to a Brave Books representative on Feb. 22. "We guard that time because it is for small children and not adults. We work hard at not promoting any agendas, left or right."
KIRK CAMERON: PUBLIC SCHOOLS GROOMING KIDS WITH CRITICAL RACE THEORY, 'SEXUAL CHAOS' AND 'RACIAL CONFUSION'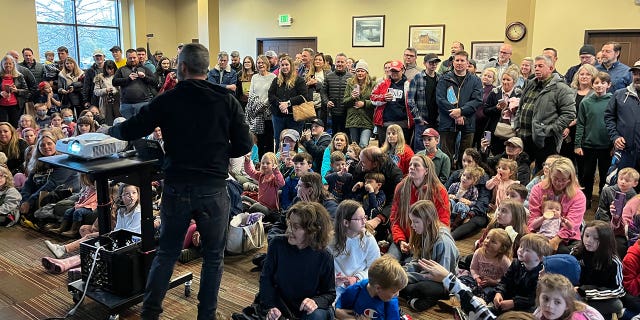 Following his termination, Morales said he is choosing to remain silent and does not want to add to the controversy.
"I'm hoping now that they have fired me that the community can move on. There's not much of a point to giving my side. At end of the day, I don't hate anybody," he said.
A spokesperson from Brave Books told Fox News Digital around the time of the event, "A head official at Hendersonville Public Library has been pushing back against the story-hour event all week."
The spokesperson said, "A head official realized this event was going to be much more than a typical story hour. Noticing guests like Missy Robertson [of 'Duck Dynasty' fame] and [women's sports advocate] Riley Gaines" — both of whom had committed to joining Cameron at the event — "the official at the library reached out to us informing us that the story hour would not be happening on the 25th. The official said he did not want a movement coming to his library."
CLICK HERE TO GET THE FOX NEWS APP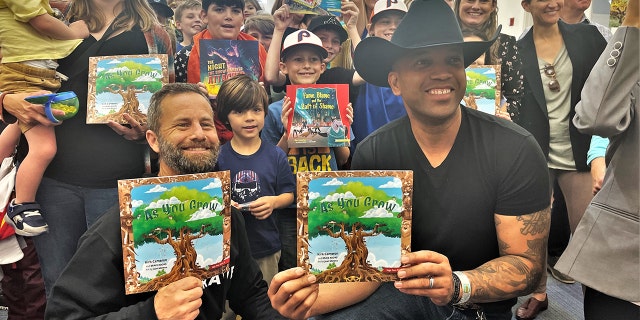 The spokesperson claimed the library threatened to cancel the event and an official said there was too many people to accommodate.
"As soon as the library's board of directors and the community heard this, they were against this decision and the library staff backed down," the spokesperson added.
Zac Bell, Brave Books' chief of staff, told Fox News Digital, "We have done five different Freedom Island Story Hours [in various cities] — and we have yet to encounter a library staff quite like Hendersonville's staff. It was clear that they did not agree with Kirk's message at the library and wanted nothing to do with it."
Hendersonville Library did not return Fox News Digital's request for comment.
Fox News' Maureen Mackey contributed to this report.