Stacey Abrams on not conceding Georgia loss: We should be allowed to 'legitimately question' systems
Abrams refused to concede in 2018 after losing to Republican Brian Kemp
Georgia gubernatorial candidate Stacey Abrams told Axios Monday that she "will acknowledge the victor" in the upcoming gubernatorial election, after questioning the results of the 2018 race in which she was defeated by current Gov. Brian Kemp, R.
Abrams was asked if her refusal to concede emboldened former President Donald Trump and his supporters who continue to question the results of the 2020 election.
"I will always acknowledge the legal outcome of an election. I have never failed to do that," Abrams said. She also said that she doesn't want the American people to be in a place "where we cannot legitimately question" and criticize systems in an effort to make them better.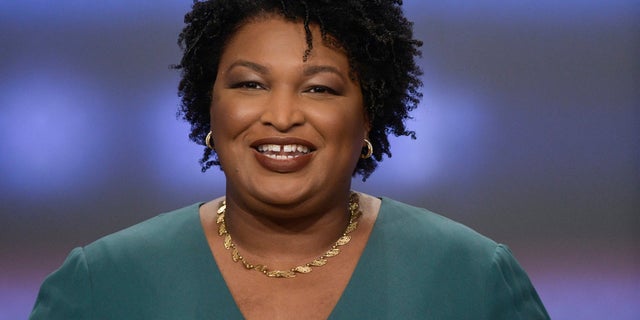 Abrams refused to concede after losing to Kemp in the 2018 election. "Concession needs to say something is right and true and proper. ... You can't trick me into saying it was right," she said, explaining why she refused to concede at the time. The gubernatorial candidate claimed Republicans "stole" the election from Georgia voters.
STACEY ABRAMS SAYS SHE CAN'T DEFEAT BRIAN KEMP IN GEORGIA GOVERNOR RACE; WILL SUE OVER MISMANAGEMENT OF STATE'S ELECTION
Abrams did acknowledge Kemp's certification as governor.
"To watch an elected official – who claims to represent the people in this state, baldly pin his hopes for election on the suppression of the people's democratic right to vote – has been truly appalling," Abrams said during the same speech. "So let's be clear, this is not a speech of concession."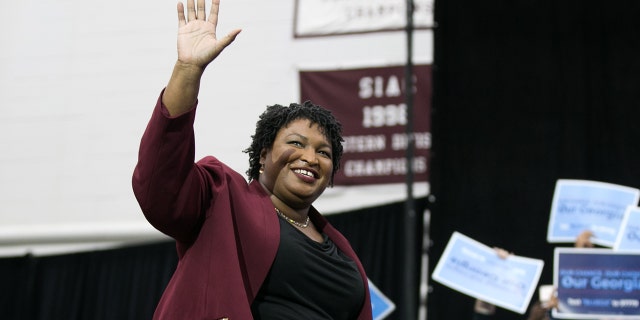 Abrams filed a lawsuit in reaction to the 2018 election results with her organization Fair Fight Action and a trial is set for April. The federal judge has rejected most of the organization's complaints, according to Axios. The lawsuit keys in on "exact match," which requires the voters name on both their ID and the voter roll to match exactly. If they don't, the law requires additional verification.
WAPO EDITORIAL BOARD SCOLDS TERRY MCAULIFFE FOR CASTING DOUBT IN STACEY ABRAMS' 2018 ELECTION DEFEAT
About 53,000 voter registrations were put on hold prior to the 2018 election because of the exact match law. These voters were still able to cast a provisional ballot on Election Day and had 26 months to correct their information before it was canceled, according to NBC News.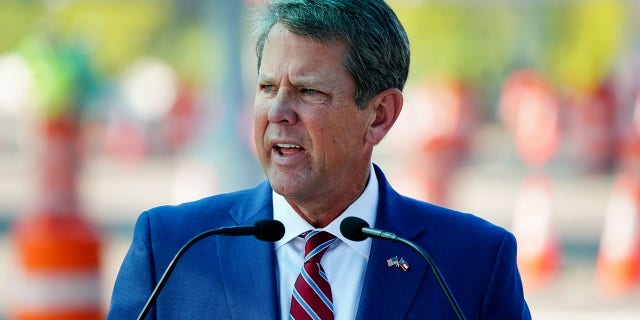 CLICK HERE TO GET THE FOX NEWS APP
Kemp repeatedly pushed back against Abrams' allegations and the lawsuits that came after the election.