AUSTIN, TX - Broadcast news veteran Katie Couric is owning her liberal posture following her decades-long career in television.
Speaking at the 2023 Texas Tribune Festival in Austin, Couric was asked about her embrace of social causes in recent years like abortion rights and gun control.
"I do feel more liberated," Couric said on Friday. "I think that for so long I had to appeal to this mass audience, you know, on 'The Today Show.' And I think we all, especially women, contort ourselves into that, you know, desire to be likable. And I think at some point in my career, I just realized not everybody is going to like me."
KATIE COURIC LECTURES NBC FOLLOWING TRUMP INTERVIEW: 'I WOULD HAVE HAD SO MANY FACTS AND FIGURES READY'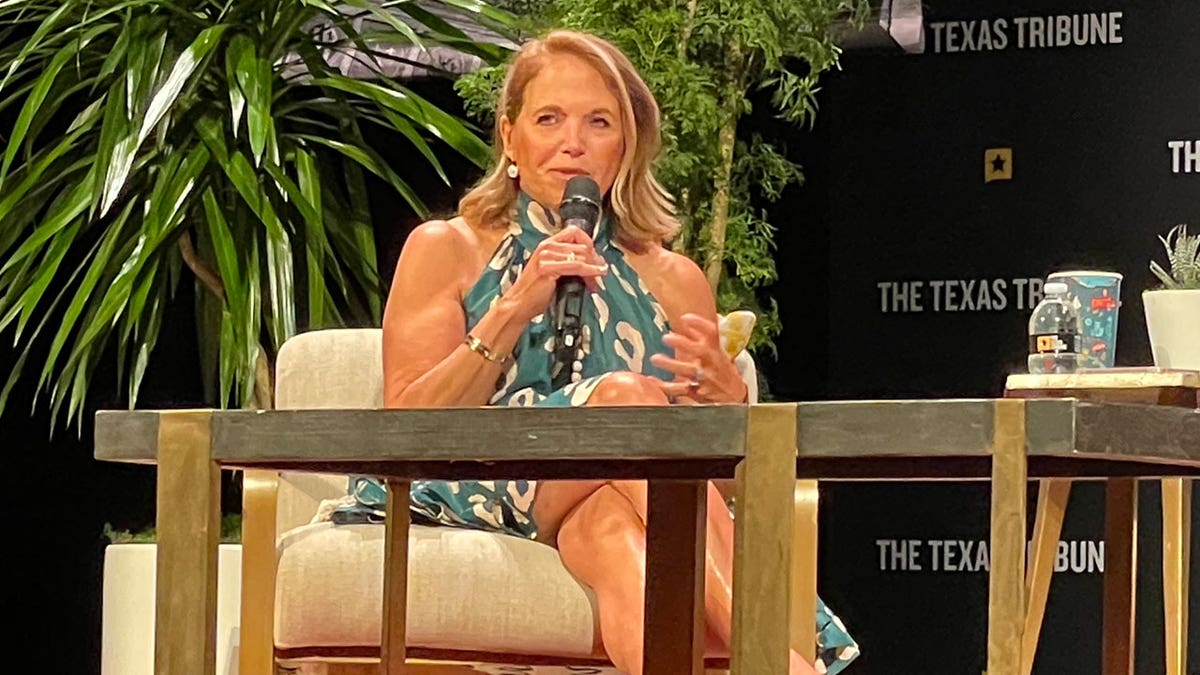 She recalled once being at a donut shop in Nantucket where she saw someone wearing a shirt that read, "I'm not for everyone."
"And I was like, 'I want that shirt,'" Couric said. "So I came home, I Googled it and I ordered that shirt."
"I mean, at some point, I think I believe strongly in reproductive rights. I think they're the foundation of equal rights for women. And I felt an obligation to say that," she continued. "Similarly, you know, I feel very strongly about reducing gun violence in this country. I've covered too many school shootings, too many mass shootings. You know, nothing happened after Sandy Hook… And I think, you know, 74% of NRA members want stricter gun laws. And the fact that we can't get it done because we are being held hostage by these extremists."
KATIE COURIC ANNOUNCES BREAST CANCER DIAGNOSIS, UNDERWENT SUCCESSFUL SURGERY
Couric then immediately paused and asked the liberal audience "Is this OK that I'm saying this in Texas?" The crowd in the liberal Texas enclave responded with applause and cheers.
"It's ridiculous and unacceptable. And I feel like, you know, I've earned the right on some issues that are important to me to speak my mind," Couric added.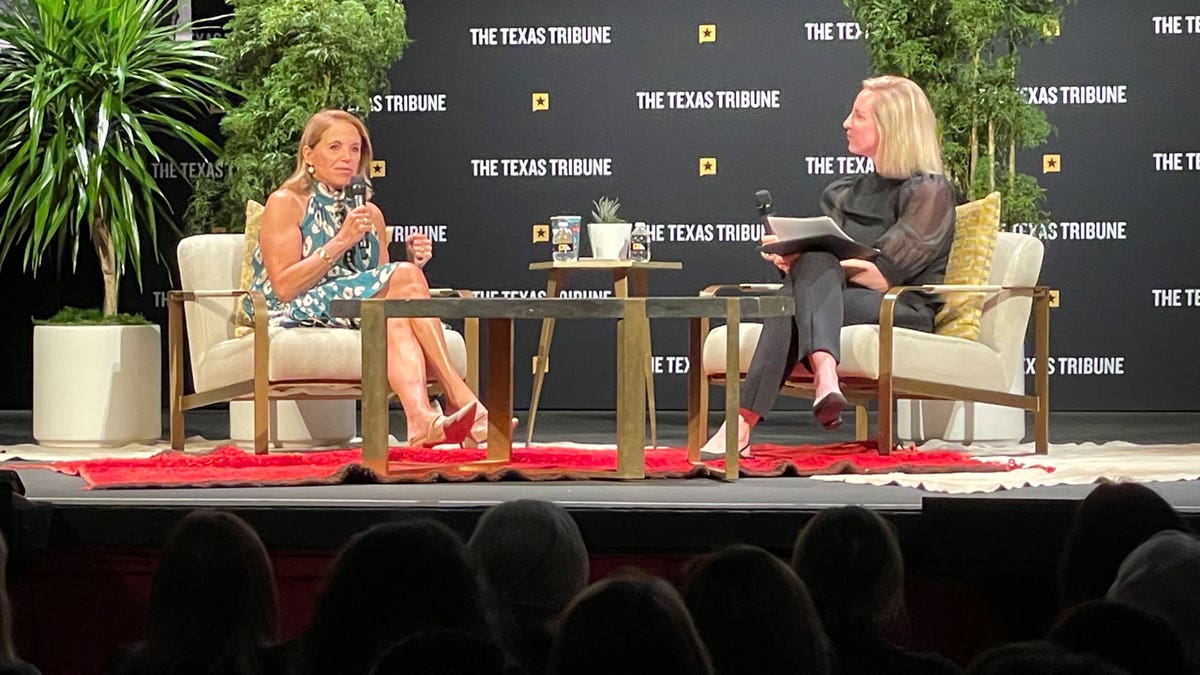 Couric, who launched her own media company following her 15-year run as the "Today" co-host on NBC and her stint as the first female anchor of a national evening newscast for CBS, was later asked about her "I'm not for everyone" t-shirt with the question, "Who are you for?"
"I want to be for people who are as curious and who are as eager to understand an issue before they just vomit up an opinion, who care about facts, who care about context and perspective. And who, you know, have a real interest in listening and be smarter," Couric said. "And I think, you know, we could all use a little of that. I think I could be better. I try to be empathetic and understand where people are coming from."
She continued, "And, so I guess I want to be for people who want to understand the world in a better way and want to be a part of this great experiment called democracy and feel an obligation to be- to really be a participant and be part of the solution instead of constantly whining about the problem. I want to be for doers."
KATIE COURIC CHEERS ON TRUMP'S IMPEACHMENT, SAYS GOP LAWMAKERS NEED TO BE 'DEPROGRAMMED'
NewsBusters managing editor Curtis Houck told FOX News Digital that while Couric "said the quiet part out loud" regarding how the legacy media truly thinks, he's not convinced that her views were "shackled" the way she described, citing a lengthy list of examples showing her bias during her TV years.
"For her to say that she had to act a certain way and felt hamstrung is pants-on-fire idiocy," Houck said.
Back in 2021, Couric faced blowback from conservatives for suggesting Trump supporters need to be "deprogrammed" following the events of Jan. 6.
"I mean, it's really bizarre, isn't it, when you think about how AWOL so many of these members of Congress have gotten," Couric said on Bill Maher's HBO show. "But I also think some of them are believing the garbage that they are being fed 24/7 on the internet, by their constituents, and they bought into this big lie. And the question is how are we going to really almost deprogram these people who have signed up for the cult of Trump."
Couric also took heat in 2016 when her documentary "Under The Gun" misleadingly edited a clip of guns rights supporters appearing dumbstruck at one of her questions about background checks. A recording showed her interview subjects immediately answered her question, but the clip in the documentary showed them sitting in silence for several seconds and never issuing a response. Couric later apologized.
For more Culture, Media, Education, Opinion, and channel coverage, visit foxnews.com/media