Hollywood Reporter celebrates Oscar nominee Michelle Yeoh as first person in category to 'identify as Asian'
The 2023 Oscar nominations were announced on Tuesday
The Hollywood Reporter turned heads on social media Tuesday with their tweet celebrating Michelle Yeoh for being the first person who "identifies as Asian" to be nominated for Best Actress at the Academy Awards.
Nominations for the 95th Academy Awards were announced early Tuesday morning with Yeoh among the actors nominated for her performance in the 2022 film "Everything Everywhere All at Once." Many media sites celebrated Yeoh's nomination as a milestone for diversity with the Hollywood Reporter's description on Twitter being even more technical.
"Michelle Yeoh has made history as the first person who identifies as Asian to ever be nominated for best actress at the #Oscars," the tweet read.
This awkward wording was also present in the article covering Yeoh's nomination.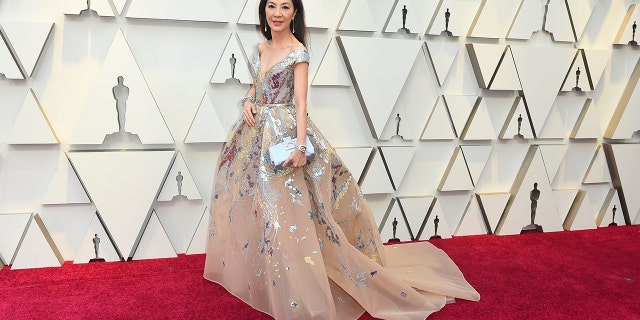 2023 OSCAR NOMINATIONS: 'ELVIS,' 'EVERYTHING EVERYWHERE ALL AT ONCE,' 'TOP GUN: MAVERICK' LEAD THE PACK
"It took 59 years for Michelle Yeoh to land her first lead role in a Hollywood film. And it's taken 95 years for the Academy of Motion Picture Arts and Sciences to recognize a woman who identifies as Asian in its best actress category," senior editor Rebecca Sun wrote.
Many Twitter users called out the awkward and possibly demeaning wording by the Hollywood Reporter.
"What," conservative commentator Chad Felix Green responded.
Actor Dawn Bennett wrote, "'Identifies as Asian' She's… Asian. Who wrote this?"
"She is Asian, you weirdos," conservative film critic Jacob Airey declared.
The Federalist contributor Helen Raleigh joked, "What does one have to do to 'identify as Asian?' Please share some tips. I want to make sure I'm doing it right."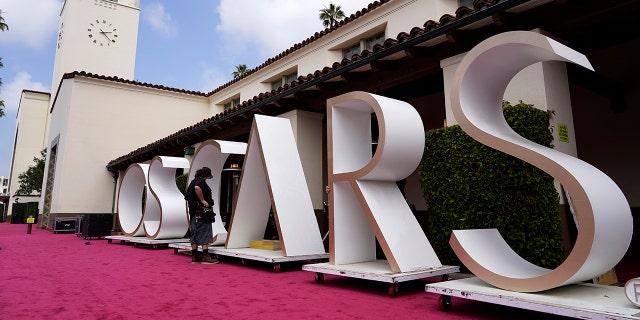 CONSERVATIVE TWITTER CELEBRATES 'TOP GUN: MAVERICK'S' BEST PICTURE NOMINATION: 'WOKE IS UNSUSTAINABLE'
However, many other users defended the tweet's wording, arguing that it was the accurate description since there were past Academy Award nominees who were also Asian but hid their identity.
NPR media analyst Eric Deggans wrote, "Those criticizing The Hollywood Reporter for the phrase 'identifies as Asian' in reference to Michelle Yeoh's #Oscars2023 nomination fail to realize there may have been nominated actresses in the past who had to hide their non-white ethnicity to succeed. THR phrased it correctly."
"People are making jokes about 'identifies as asian' but it's because people used to hide that they were asian due to needing to survive amid extreme prejudice," journalist Kim Horcher tweeted.
Insider editor Tanya Chen wrote, "the context for this awkward 'identifies as asian' language that's getting dragged is actually really sad: Michelle Yeoh is the first woman to be nominated who 'identifies as asian' bc an actress who was first nominated in the 1930s hid her asian ancestry and passed as white."
"There have been Oscar nominees in the past who have hidden their Asian heritage (Merle Oberon comes to mind) and non-Asian actors playing Asians/Asian Americans. It's actually a smartly worded tweet," New York Times senior editor Dan Saltzstein commented.
Freelance journalist Lindsey Wasson tweeted, "Saw 'identifies as Asian' trending and thought Gwen Stefani gave another interview or something. Anyway that awkward sounding tweet wording is due to situations like Merle Oberon, who hid her ancestry (presumably to, you know, get hired) and was nominated in 1936."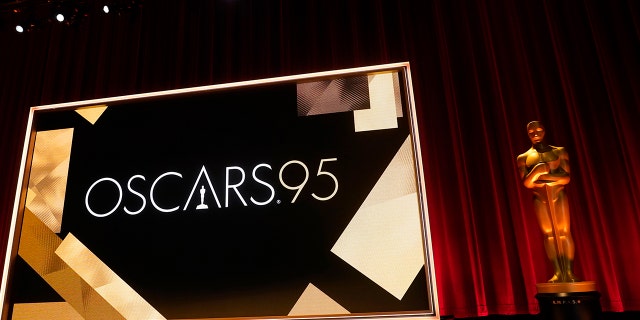 CLICK HERE TO GET THE FOX NEWS APP
The Hollywood Reporter article noted that Merle Oberon, who received the Best Actress nomination for her role in 1936's "The Dark Angel," is an example of a technicality. Sun wrote that while Oberon is the first Asian nominee for her category at the Academy Awards, she hid her ancestry and "passed for white."