What not working out for 2 weeks does to your body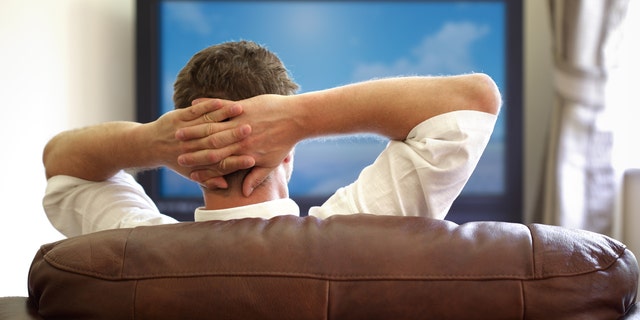 Not exercising every day is in your best interests. In fact, experts agree that incorporating rest days in your workout regimen can help reduce the risk of injury and help you better meet your fitness goals.
However, taking too long of a break from working out — even just two weeks — may lead to some pretty serious health effects, an observational study suggests.
The research, presented this month at the European Congress on Obesity in Portugal, found that, in a small group of people, not working out for 14 days led to metabolic changes and muscle mass reduction consistent with a higher risk of chronic diseases like type 2 diabetes, heart disease and possibly early death. The study doesn't prove that not working out for two weeks will raise your risk of disease; it simply drew a link between the factors.
RED MEAT EATERS MAY HAVE A HIGHER RISK OF EARLY DEATH FROM THESE DISEASES
To draw their findings, researchers at the University of Liverpool analyzed 28 healthy, physically active men and women with a mean age of 25 and a body mass index (BMI) of 25. (BMI is a measurement of body fat, and 25 indicates the lowest measure for being overweight.) Researchers looked at the participants' muscle and fat mass, as well as their physical fitness levels, and their mitochondrial function, or their ability for recovering from exercise and regulating energy.
Prior to the study, the participants did not work out regularly but had taken an average of 10,000 daily steps. Over 14 days, participants reduced their daily step counts to around 1,500, or by about 80 percent of their former activity levels. They wore fitness trackers so researchers could measure their activity, and participants also maintained a food diary to ensure their diets remained the same throughout the study.
AN 'EXERCISE PILL' MAY REPLACE WORKOUTS IN THE FUTURE
Those reduced step counts coincided with about 161 minutes of moderate- to vigorous exercises to only 36 minutes — an average reduction of 125 minutes per day, according to a news release. Their sedentary time increased by an average of 129 minutes.
At the end of the study, researchers found that while participants' ability to recover from exercise didn't change significantly, participants did have decreased muscle mass and increased body fat in the belly area, which is linked with an increased risk of chronic disease. Researchers also observed that participants' stamina waned and their skeletal muscle mass declined.
While the findings are preliminary and the study hasn't been published in a peer-reviewed journal, the authors noted their findings shed light on the possible risks of being sedentary for too long.
FOLLOW US ON FACEBOOK FOR MORE FOX LIFESTYLE NEWS
The National Institutes of Health recommends children and youth do at least 60 minutes of physical activity per day and that adults do at least 150 minutes of moderate-intensity aerobic activity or 75 minutes of vigorous-intensity aerobic activity per week. Meeting those recommendations can reduce the risk of heart disease, the leading cause of death worldwide, type 2 diabetes, and being overweight. According to the Centers for Disease Control and Prevention, over one-third of American adults are obese and about two-thirds are overweight.
"Our day to day physical activity is key to abstaining from disease and health complications," lead study author Dr. Dan Cuthberson, of the University of Liverpool, said in the release. "People must avoid sitting for long periods of time."