Venezuelan tourist who shot viral video of bears swimming on California beach describes experience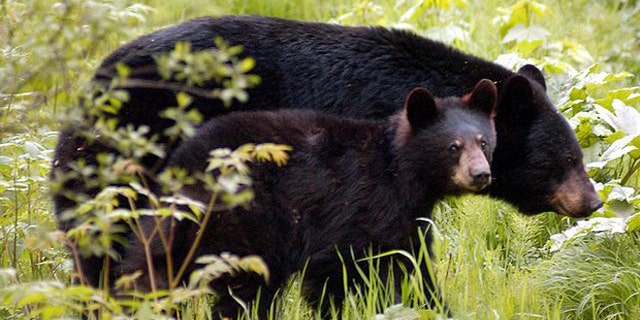 NEWYou can now listen to Fox News articles!
SOUTH LAKE TAHOE, Calif. (AP) – Norma Alvarez Gonzalez, a Venezuelan doctor on a three-week vacation to the U.S., was walking on Pope Beach alongside Lake Tahoe with relatives when she saw the mother bear swimming with her two cubs.
"I thought it was so beautiful that I took out my phone to record it," she said.
After the bears splashed around, they walked up on the beach and headed toward a picnic table loaded with food. People nearby started yelling at the bears to make them go away, Alvarez said, and the mother bear took a bag of cookies and headed into nearby woods with the two cubs following her.
"It was real pretty," said Alvarez, who stood about 45 feet away while recording.
Alvarez said another woman who took video of the event had been living near Lake Tahoe for 35 years and had never seen bears splash around in the water before.
"It was quite a show," Alvarez said. "She told me it was the first time she had seen something like that, and it was a real privilege."
The temperature was in the 70s and cooler in the shade, so Alvarez said she wasn't sure that the bears went into the water to cool down with so many people around. They might just have gone in for some fun.
Like us on Facebook
Follow us on Twitter & Instagram